With its diverse range of shopping options, Singapore has cemented its status as a shopper's paradise. From sprawling malls to vibrant street markets, the Lion City offers an extensive selection of retail destinations to suit every preference and budget.
Beyond popular shopping destinations, however, Singapore also has plenty of unique and captivating malls. These destinations are more than mere shopping centres; they're also a showcase of architectural achievements, immersive themes, and curated experiences for all kinds of shoppers. Each mall has its own distinct character and allure, making them must-visit destinations in their own right.
In this article, we'll be exploring eight shopping malls in Singapore that have developed a reputation for providing shoppers with an extraordinarily unique retail environment and experience.
Jewel Changi Airport
Step into a world where modern architecture blends seamlessly with nature's beauty at the Jewel Changi Airport shopping mall. Also known as The Jewel, this remarkable travel, entertainment, and retail complex boasts a collection of local and international brands, as well as numerous dining options where you can savour delectable cuisines from around the world. What sets The Jewel apart from the other malls in Singapore is its nature-themed environment that features lush gardens and an enchanting atmosphere. Its pièce de résistance is the mesmerising HSBC Rain Vortex, the world's tallest indoor waterfall. Its cascading waters are the perfect backdrop as you indulge in a shopping spree at the world's best airport.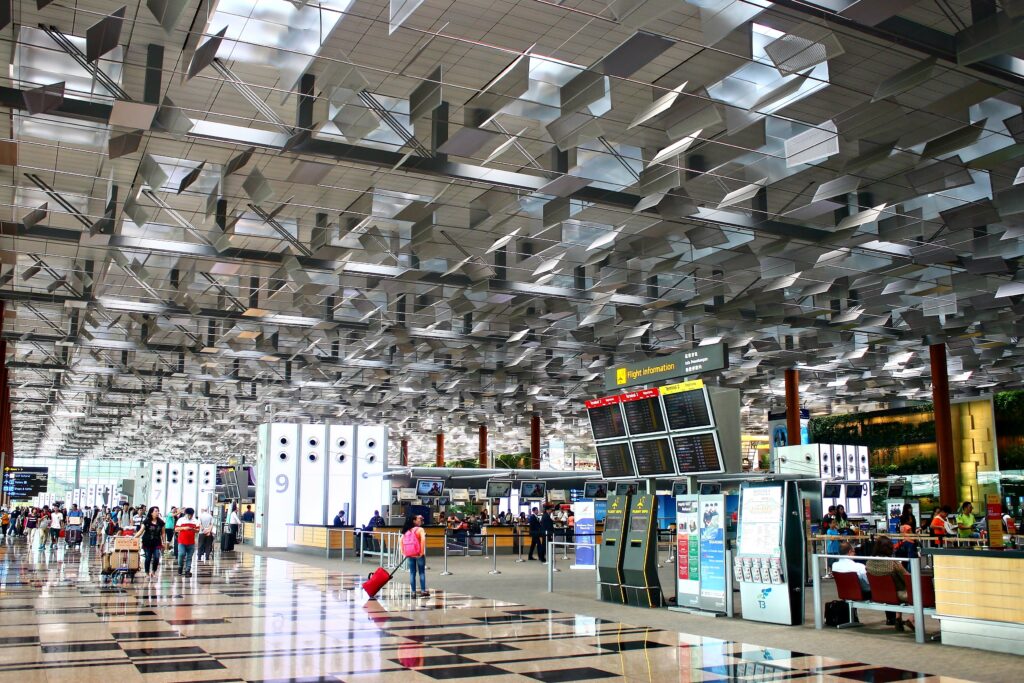 The Shoppes at Marina Bay Sands
Located within the iconic Marina Bay Sands complex, The Shoppes at Marina Bay Sands is a luxury shopper's paradise filled with opulence and grandeur. This mall houses an extensive list of high-end brands and flagship stores, from renowned fashion labels to exquisite jewellery and accessories. Indeed, it's the perfect haven for shoppers seeking extravagance and exclusivity. Thanks to Marina Bay Sands' location, you also get to revel in the stunning views of Marina Bay while you indulge in shopping therapy. When you walk along The Shoppes' glamorous halls, with the bay's gorgeous blue waters in the backdrop, you will definitely feel like a VIP.
VivoCity
As Singapore's largest shopping mall, VivoCity offers a retail experience unlike any other. Located in HarbourFront and very near Sentosa Island, VivoCity combines an extensive array of retail options with family-friendly attractions. Explore the vast corridors lined with both international and local brands, and discover hidden gems at every turn. The mall's location also provides you with breathtaking views of the harbour, creating a serene environment for your shopping adventure. Whether you're hunting for fashion, electronics, or home décor, VivoCity has it all!
Haji Lane
For a shopping experience that exudes creativity and individuality, you can head on over to Haji Lane. Tucked away in the vibrant Kampong Glam neighbourhood, this narrow alleyway is a must-visit for fashion enthusiasts and trendsetters. Haji Lane is famous for its indie fashion boutiques, quirky shops, and vibrant street art. Check out the charming shopfronts—each offering a unique and curated collection of clothing, accessories, and eclectic finds—and discover one-of-a-kind fashion pieces that reflect your personal style.
Bugis Junction
For a blend of modern mall shopping and vibrant street market energy, Bugis Junction is the place to be. It seamlessly combines the bustling feel of Bugis Street market with a contemporary shopping mall, giving shoppers a glimpse of Singapore's unique retail culture. As you navigate through the maze of shops, you'll find yourself engrossed in a world of affordable fashion, accessories, and local delights. From trendy clothing to unique souvenirs, Bugis Junction offers a vibrant and diverse shopping experience for everyone.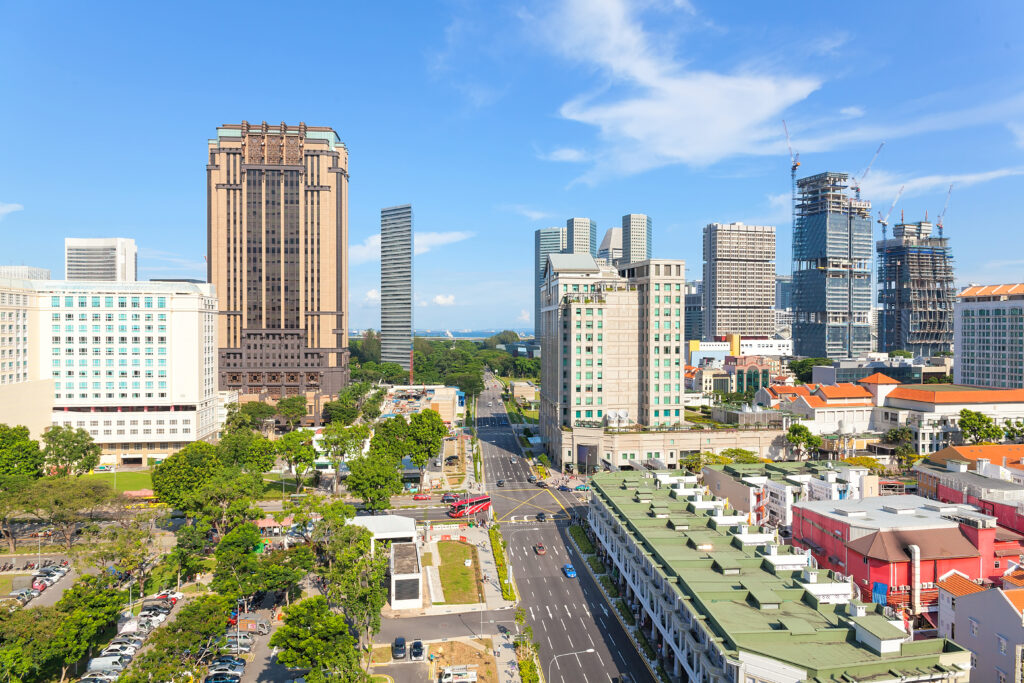 313@Somerset
Situated on the iconic Orchard Road, 313@Somerset is a shopaholic's paradise. This mall boasts a wide range of international brands, trendy boutiques, and tech stores that attract shoppers of all ages and interests. Indulge in a retail journey that caters to every style and taste. From cutting-edge fashion to the latest gadgets, 313@Somerset ensures you stay ahead of the trends.
Katong Square
If you're seeking a shopping experience that reflects Singapore's Peranakan heritage and local flavours, make your way to Katong Square. This unique mall showcases a mix of shops, boutiques, and eateries that celebrate the rich culture and traditions of the Peranakan community. Immerse yourself in the colours and aromas of the Peranakan culture as you discover vibrant textiles, intricate handicrafts, and delectable cuisine in Katong Square.
Tiong Bahru Plaza
When you step into Tiong Bahru Plaza, you'll be transported to a nostalgic era amidst modern shopping. This mall captures the essence of the charming Tiong Bahru estate while offering a range of contemporary fashion, lifestyle, and dining options. With its selection of unique boutiques, fashionable finds, and delectable meal options, Tiong Bahru Plaza strikes a perfect balance between old-world charm and modern retail experiences.
These eight unique shopping malls in Singapore offer an extraordinary experience beyond traditional retail therapy. Thanks to their distinct ambience, diverse retail offerings, and captivating features, you get to embark on a one-of-a-kind, immersive, and unforgettable shopping adventure in Singapore.