Last summer my lovely Mother in Law turned 60, we knew we wanted to do something special, but couldn't decide what. As a family we're spread out through the country as are her friends. We thought about a weekend away with just her immediate family, but then decided something bigger would be better, so spent a very long time searching for the perfect venue, we considered a field of yurts, a posh party in a hotel, a big meal and eventually decided on a garden festival! Luckily we'd just had astroturf installed and a new patio so our garden was looking much more presentable than usual and in the absence of funds for a country house wedding type affair was a good second choice.
Garden Festival
We kept it super simple with help yourself drinks, salads and a big BBQ. The guest of honour was very surprised, so surprised in fact that she arrived late as we'd told her she was coming for an evening meal, but we needed the extra prep time, so it all worked out perfectly with friends and family from afar.
Uncle Thom made an amazing sign and even pulled out his guitar for some live music. The kids also enjoyed putting on an ad hoc talent show!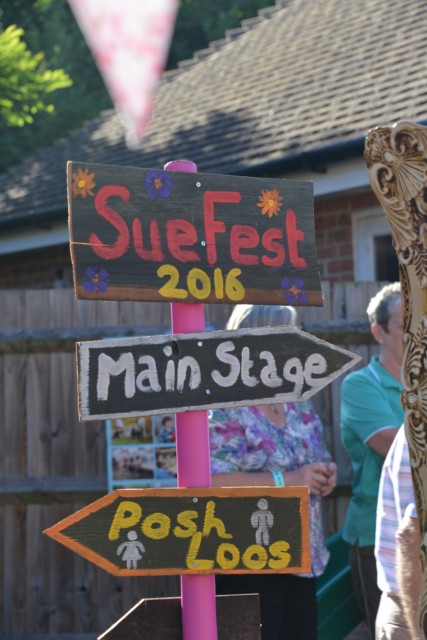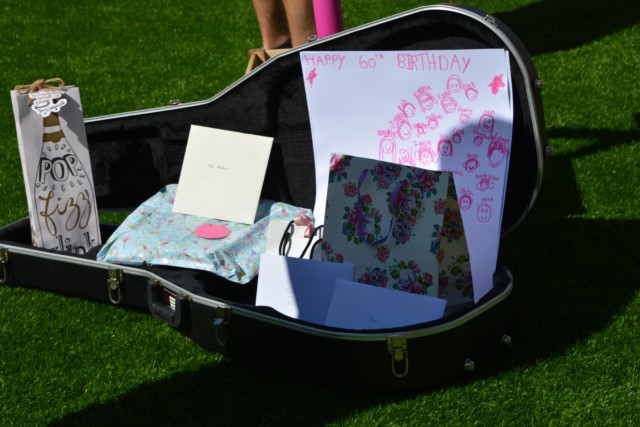 Face painting was very popular with the girls and very much tested my creative abilities!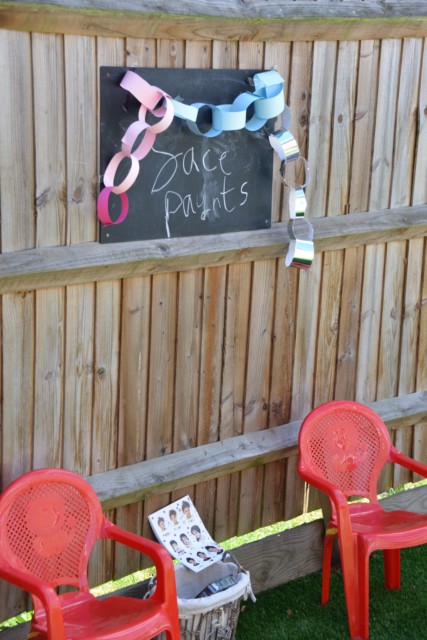 We defintitely didn't run out of drinks.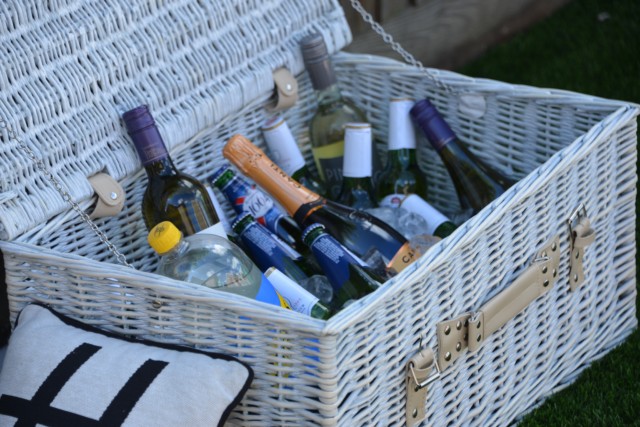 The ice cream station was a highlight for the children too!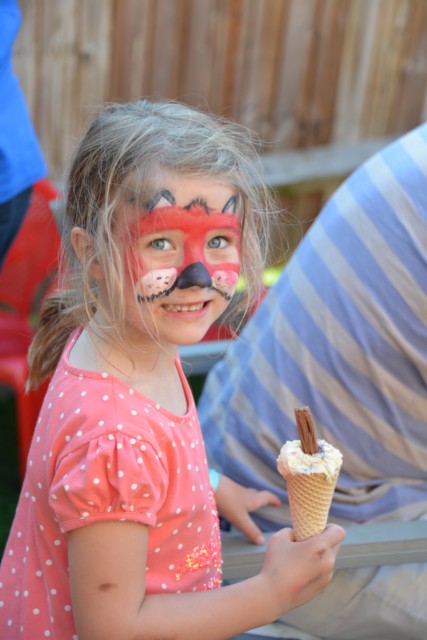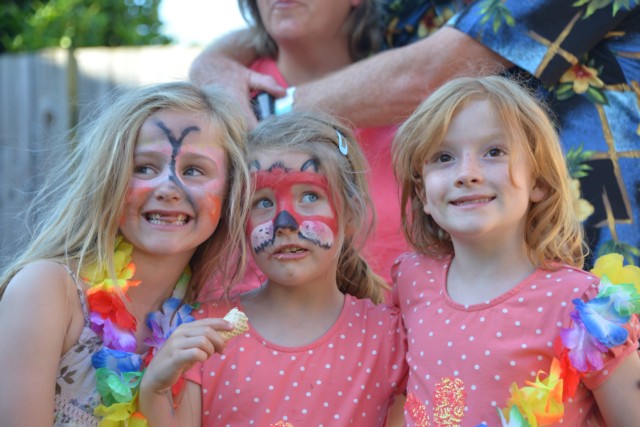 I was very proud of my ice cream cupcake selection. It's upside down in the photo, the cone part is the chocolate covered cakes.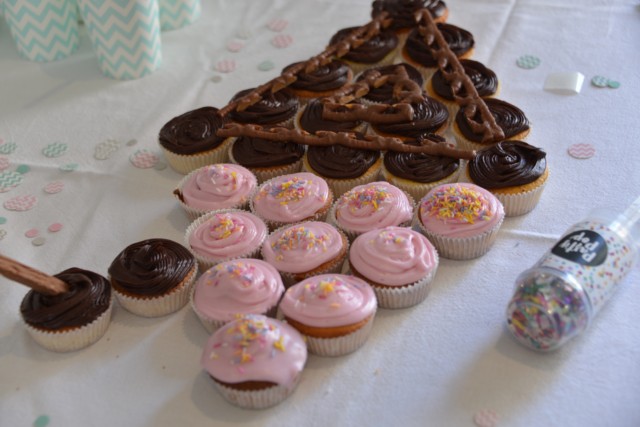 All in all we had the BEST day, it was definitely one the kids will remember fondly and hopefully Grandma too!
If you're looking for a party venue, try Venuefinder one of the UK's leading venue finding directories. Venuefinder.com offers a FREE database of over 15,000 UK and international venues. You can search by location, meeting rooms, maximum capacities, rates and much more. Venue finder is invaluable whether you're planning a conference, meeting, party or even a wedding. All you need to do is register for FREE, and you'll have instant access to the directory. Don't forget to sign up to receive membership benefits, including exclusive deals and wedding offers as well as the  latest conference industry news.
More party posts
This is a collaborative post.