I am not known for my organisational skills, I get stuff done ( mostly on time ) but I am not organised, I have papers scattered around the house, endless lists and half filled notebooks full of ideas with very little crossed off. I also get very distracted by mess, which means I waste a lot of time not getting much done because I am thinking about the mess. It's not a great situation.
My husband also works from home which is hugely beneficial, but when he is on the phone he is SO loud and I can't concentrate, so when the lovely people from Kit Out My Office offered me a new desk I jumped at the chance. We've just cleared out our spare room and have the perfect spot for me to create my very own space, free of clutter. I chose the UCLIC Aspire Desk with a green door as it has a large table top and built in storage.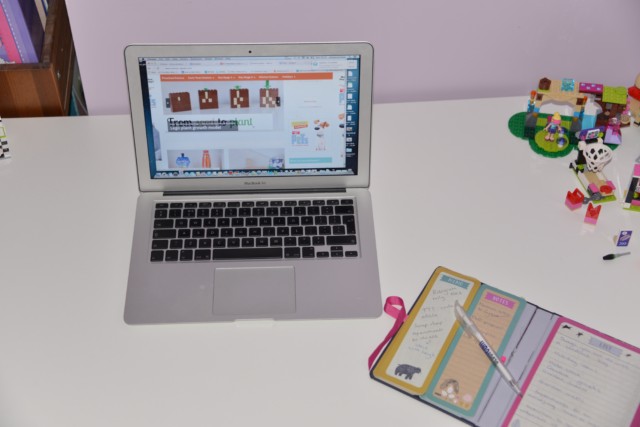 This is my new clear desk surface, a bit of LEGO to one side to make me smile, my laptop and a fancy notebook. That is mostly all I need on a day to day basis. As well as coffee, I need ALL the coffee.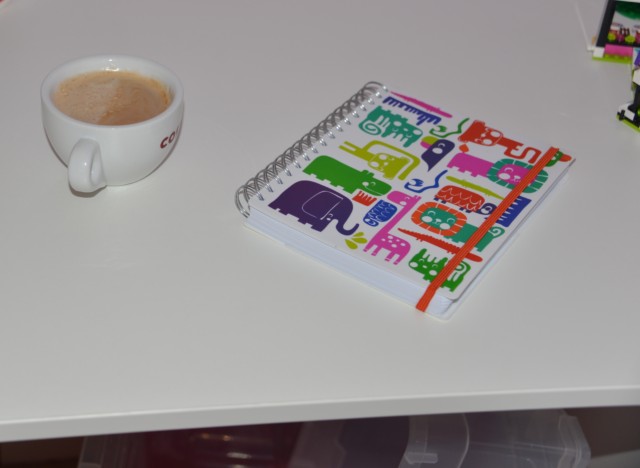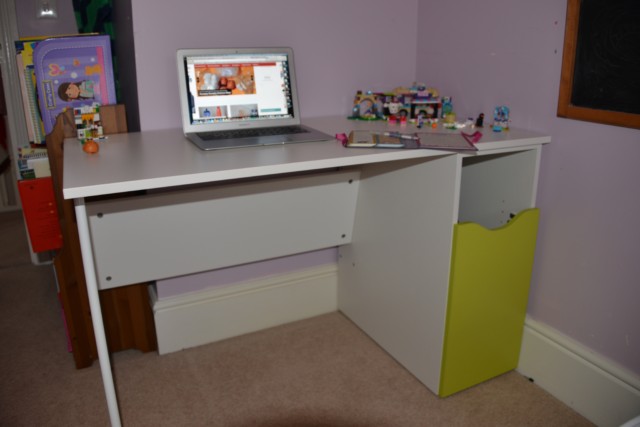 I love the clean white surface of the desk which is perfect for my Science Sparks videos, I'm just going to have to be careful not to stain it!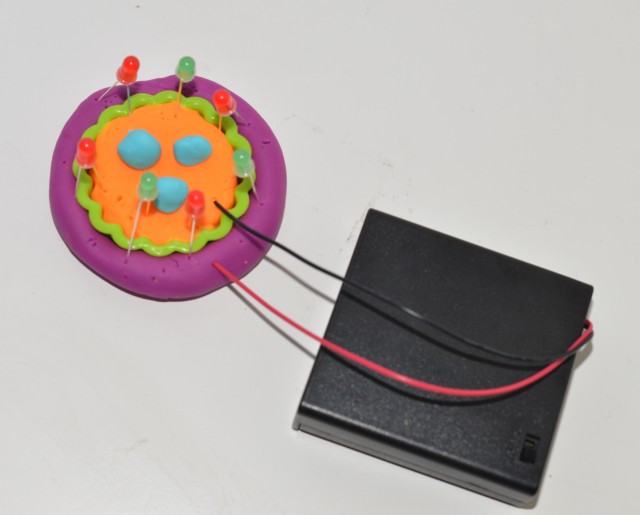 I cannot tell you just how much easier it is to work from a clean desk, I feel so much happier and my mind feels so clear, my lovely new desk and work area has already made a huge difference to my productivity.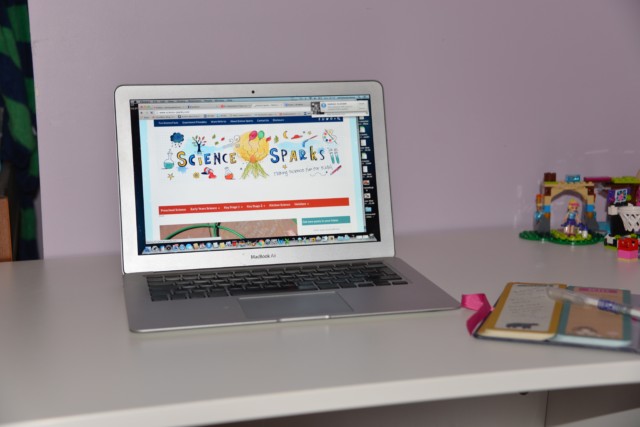 My husband kindly built the desk and had the following to say about it.
This furniture was ridiculous. It actually took longer to build than it needed to… However, that was all my fault. I had to check and recheck the very clear instructions to make sure that tilting and clicking really was all I needed to do.
With a total of approx. 4 screws I was able to put up the desk with integrated cupboard unit within about 10 minutes. When I had completed I had a pristine, extremely neat desk unit for our upstairs office.
It can't be emphasised enough, assembly of this product is supremely easy. The base unit panels simply click into place. The normally fiddly door hinges simply push into pre-drilled holes and then to fix them into place was just a matter of pushing a lever. The same with the door fixtures.
Within the kit are ample instructions and also a link to a video. A satisfying and excellent product.
Thanks very much to Kit Out My Office for sending us such a fantastic desk.