We were kindly gifted the products featured in the post from shopDisney  for a fun filled summer picnic afternoon
I'm a big fan of garden picnics in summer, mostly because they save a huge amount of kitchen mess, and I'm always happy with anything that saves me tidying time. The children seem to argue a bit less when they are outside as well, maybe because there's more space?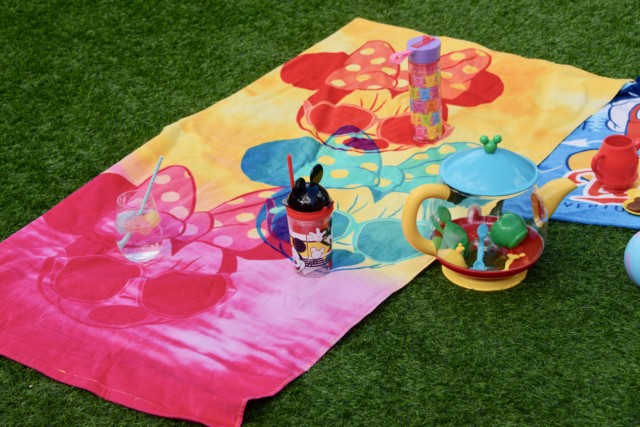 shopDisney sent us lovely Disney themed cups, reusable ice cubes ( the kids love these as we always run out of ice in summer ), a Mickey Mouse tea set ( immediately claimed by Charlie ), towels, a very cute outfit and outdoor sports set.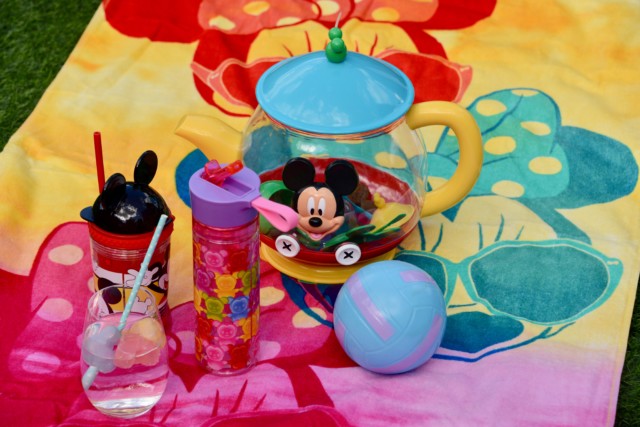 Charlie just loves the tea set, which handily fits inside the tea pot. He likes to host tea parties for his dinosaurs which is hilarious and very cute to watch. Our shopDisney package was very Mickey Mouse and Princess themed, but I love that shopDisney also stock Star Wars and Marvel products and all their products are great quality too.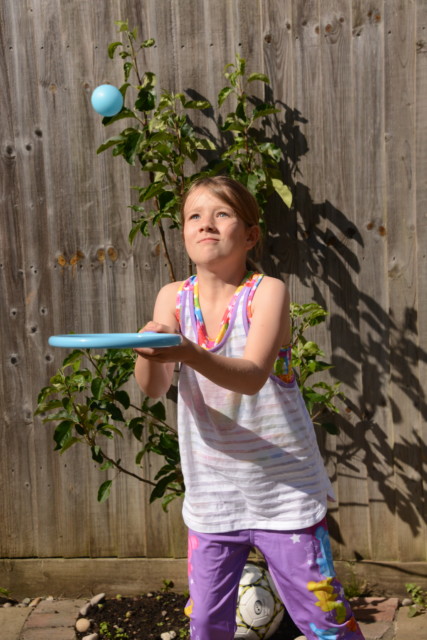 The outdoor sports set includes a ball, noisy bats and ball, frisbee and skipping rope. We've had brilliant family frisbee games on a field near our house and all the kids like the noisy bats and ball, although I'm not sure my neighbours appreciate them! The set comes in a backpack so is perfect for taking to the beach or a friends house too!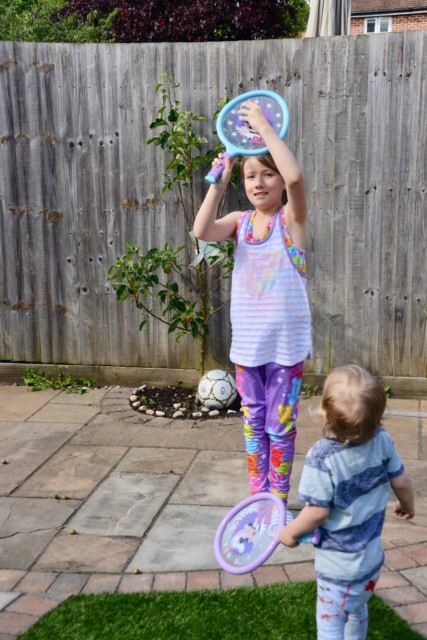 If you read my blog often you'll know that I am a HUGE Disney fan. I cannot wait to take the kids to Disneyland in the summer ( Star Wars land!!! ) and our Florida holidays have just been incredible. Our shopDisney pack is definitely going to help pass the time until we go away this summer and now I have a new beach towel which is one thing to cross off my already very long holiday list.
I've just spent longer than I should have browsing the shopDisney website and am wondering if I can ask for one of the super cute suitcases as a late Mother's Day present. Charlie would also really love the Bullseye inflatable swim ring! There are so many gorgeous products available, I definitely recommend taking a look.
Do you have a holiday planned this summer and do you like a garden picnic?