Are you thinking about converting your loft into a kids' bedroom? It could be a smart move if you're expecting a new addition, or if your children have outgrown their current surroundings.
You'll maximise every inch of your property, save on costly moving fees of just over £10,000 on average, and add value to your home in the process. Plus, you'll give yourself extra storage for all the bits that are piling up elsewhere. 
It's not a project you should dive into without careful consideration though, especially given the costs and upheaval involved. A typical loft conversion in the UK costs around £40,000! But most importantly, you'll want to make sure your children are happy with the finished product and are able to sleep soundly.  
Below, read top tips on creating a wonderful loft bedroom for little ones.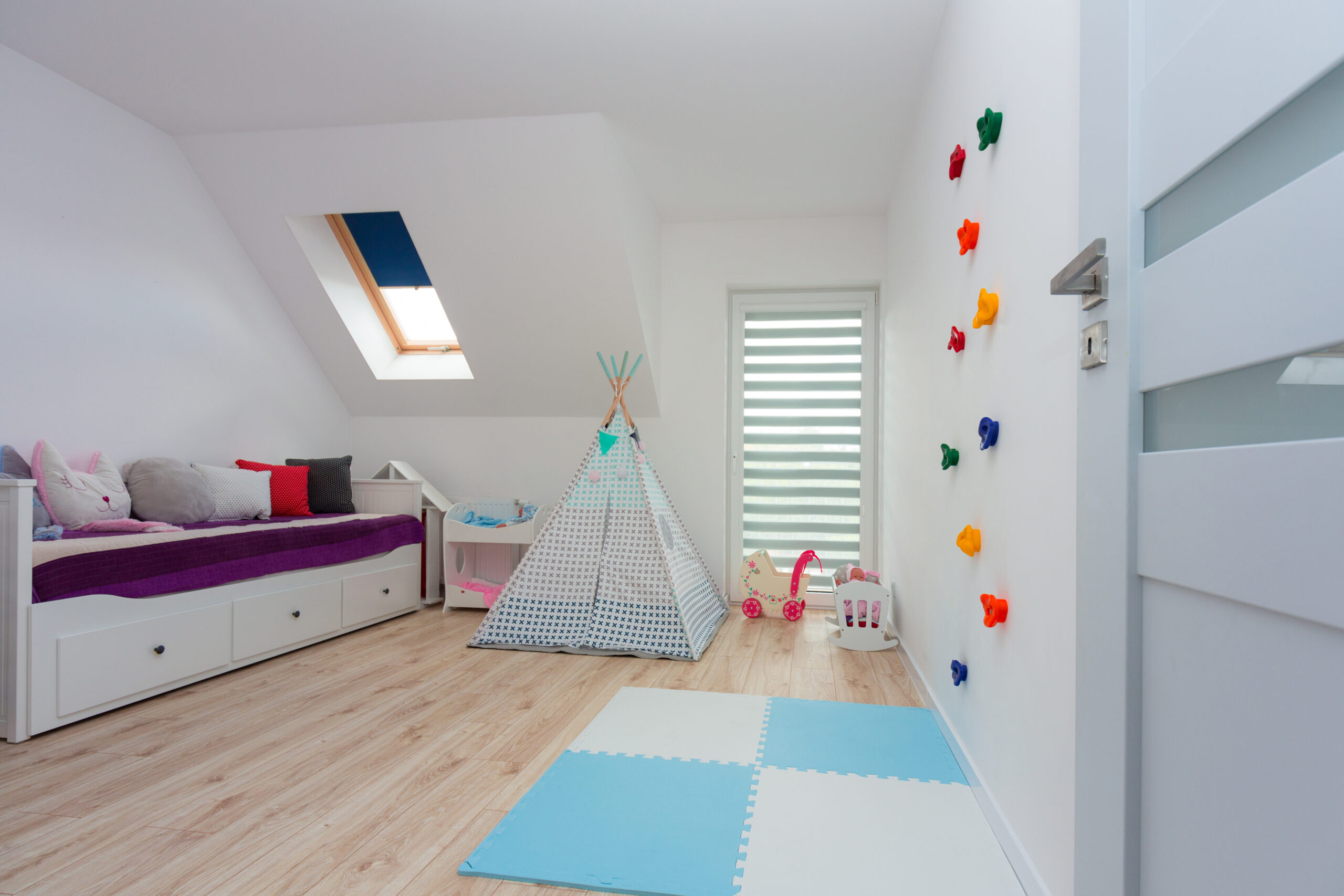 Maximise light
Ideally, bedrooms should let in at least some natural light to help keep them fresh and inviting in all conditions and at all times of day. For a children's bedroom, the safest option is likely to be high windows that are out of reach, rather than a Juliette balcony for example, which would suit grown-ups better.
Make sure you install tight blackout blinds too. The last thing you want is for them to be woken up at 5am by the sun!
Build in plenty of storage
All kids' bedrooms need plenty of storage to keep their clothes, toys and other belongings in order. But smart solutions become even more important at the top of a house, where you're likely dealing with awkward sloped ceilings.
Fitted bedroom storage could be the way to go. This way you can build in wardrobes, drawers and other storage that's bespoke to your room's dimensions, negating dead space and keeping plenty of room for play. 
Pick soundproofing flooring
If your kids are old enough to be up and about, you'll probably be familiar with the crashes and bangs that come from them jumping and rolling around.
Given your loft is at the top of the house, there's even more reason to opt for soft, soundproofing flooring and minimise disturbances. Carpet makes a lot more sense than wood, for example – and opt for thick underlay if you can.
Add an ensuite
This point depends on how much room you have, of course. But if you can accommodate an ensuite, this is a great way to give kids more independence – as well as easing queues in the main bathroom.
An ensuite will be super handy if your child is potty training too.
Make it magical
Finally, are there any touches that will make your kids' bedroom extra special? That could mean installing funky bunk beds, for example, or creating an eye-catching mural on one wall. Alternatively, decorate the entire room sticking to one theme like animals or sport.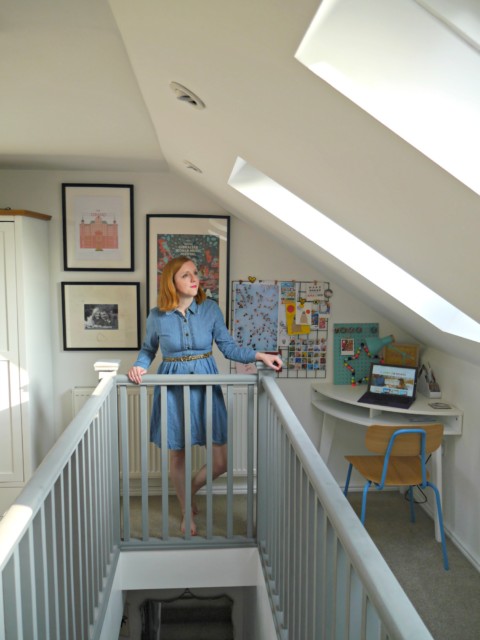 Have these tips inspired any additions or changes to your project plans?