Welcome to Around the World in 12 Dishes. We are coming to the end of our 12 month journey now, but I will be continuing next year and hopefully won't miss any countries out this time.
For Greece we made lamb and feta burgers.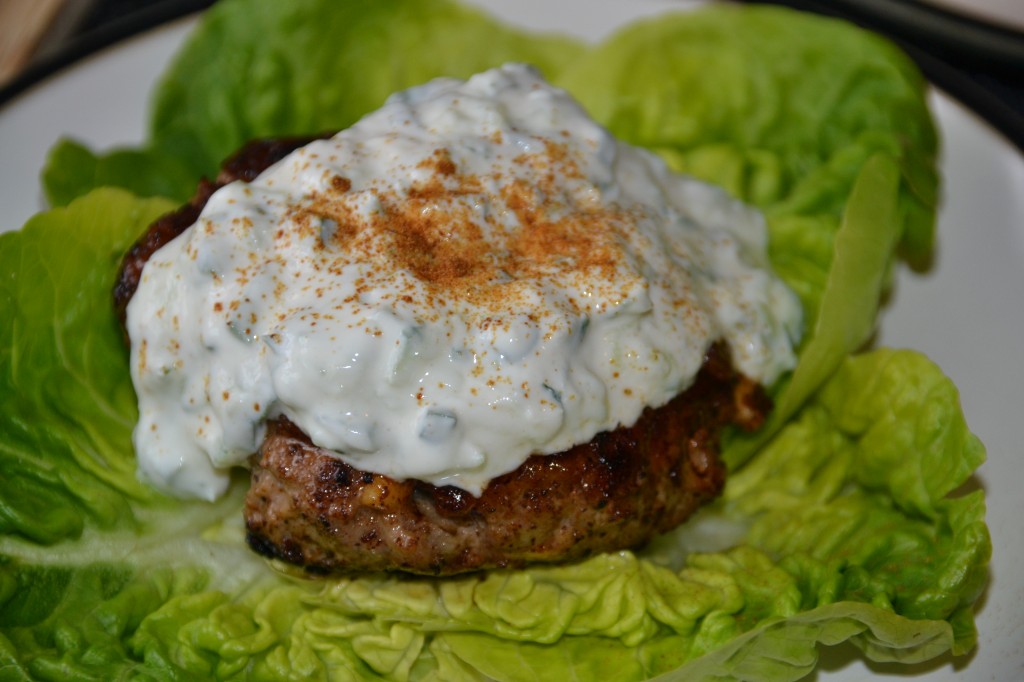 Burgers
500g lamb mince
1 large onion finely chopped
100g crumbled feta cheese
2 tsp harissa paste
Salt and pepper
50g plain flour on a plate for coating the burgers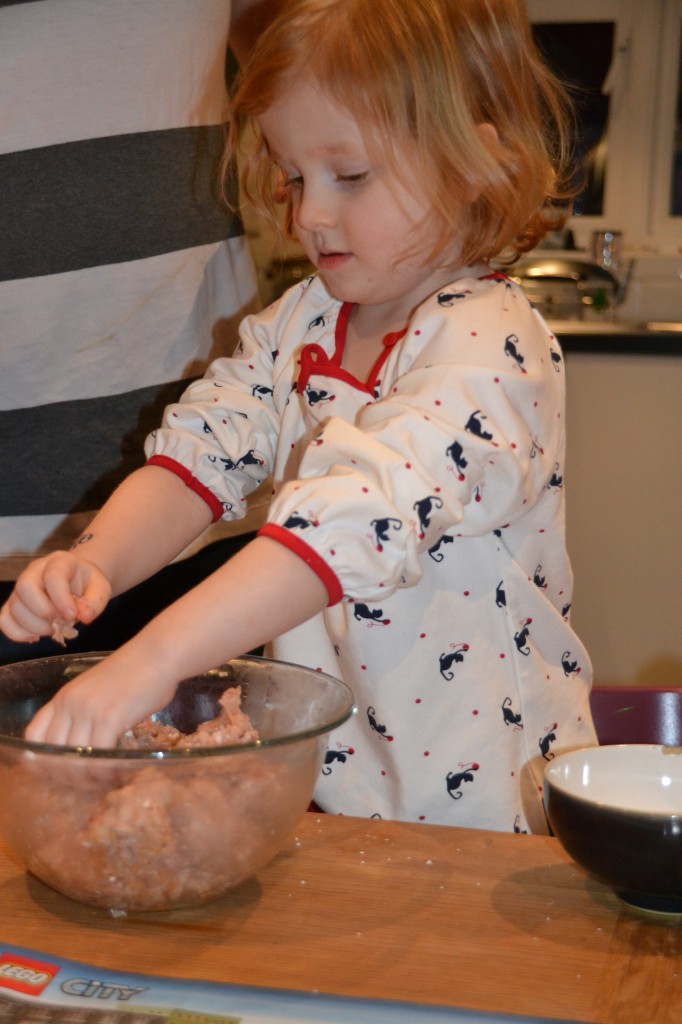 Instructions
Mix all of the ingredients (apart from the flour) in a mixing bowl until well combined.
Form 6 large patties (or more smaller ones) of equal size and coat in the flour.
In a frying pan heat some oil and add the burgers, turn occasionally to avoid burning the surface
Tzatziki 
Half a large cucumber, deseeded and grated (squeezed through a muslin or kitchen roll to dry out the pieces)
1 small tub of natural yoghurt
1 clove of garlic very finely chopped and crushed
Pinch of salt
Juice of 1 lemon
1 tsp paprika
Combine all the ingredients and sprinkle the paprika on top.
You can find out more information about our Around the World Challenge on Glittering Muffins.
Please check out our partner blogs and their Greece ideas: Adventures In Mommydom, Creative Family Fun, Domestic Goddesque, Here Come The Girls, Juggling with Kids, Kid World Citizen, Kitchen Counter Chronicles, Mermaids' Makings, Montessori Tidbits, and The Educators' Spin On It
Please link up your Greek dish and/or craft in our linky below, we would love to see it!