For one reason or another I've missed a few countries over the last few months, but we are back for MEXICO.
We made our favourite chilli.
Ingredients
500g minced beef
2 tins of chopped tomatoes
1 onion –  chopped
1 red pepper – chopped
a dollop of tomato ketchup
1 red chilli chopped and deseeded
a  big sprinkle of cumin.
Vegetable oil
2 tins kidney beans
Fajitas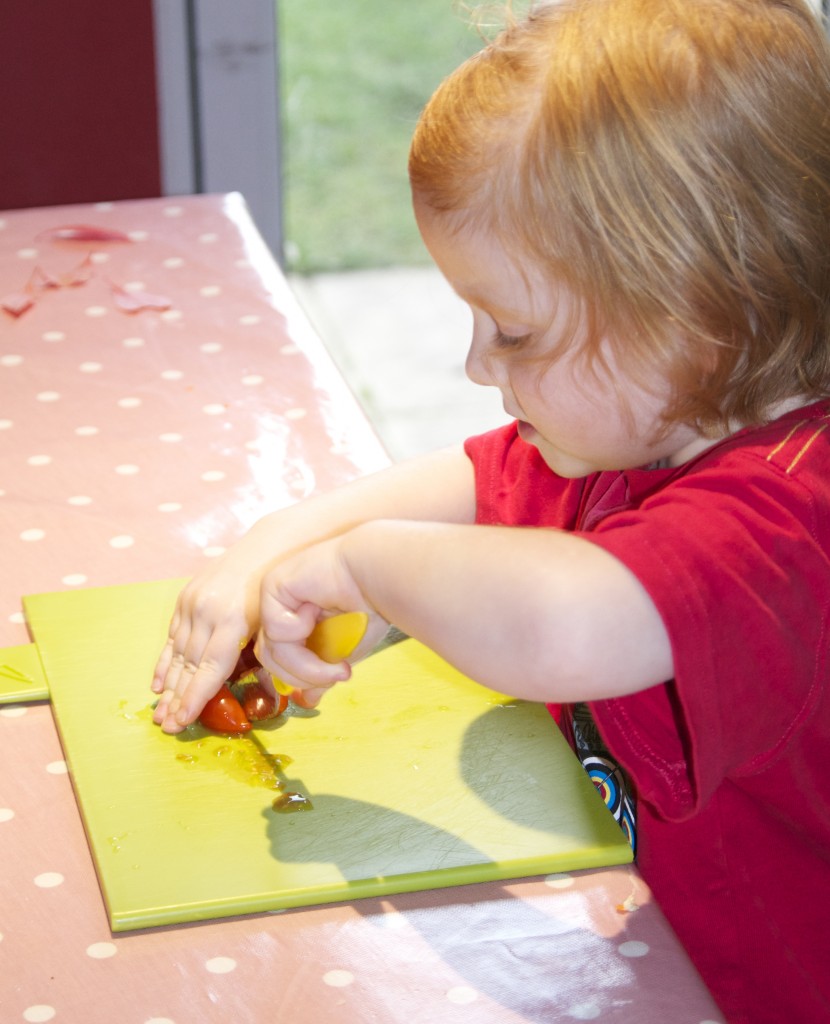 Instructions
Fry the onion gently in some vegetable oil until lightly browned.
Add the mince and brown all over, then add the red pepper and chilli. Cook for another 2 minutes.
Add the cumin and some chilli powder to make it a bit hotter.
Add the tins of chopped tomatoes and leave to simmer for 30 minutes.
Drain and rinse the kidney beans and add to the chilli, simmer for another 15 minutes.
To make the fajita bowl,  I just placed mine over an oven proof bowl and baked it in the oven for 5 minutes. Helen at The Crazy Kitchen has a much better method of placing a bigger bowl over the top to get a better shape. I'd recommend her method over mine.
Z and S loved helping me out with this, and loved eating it even more.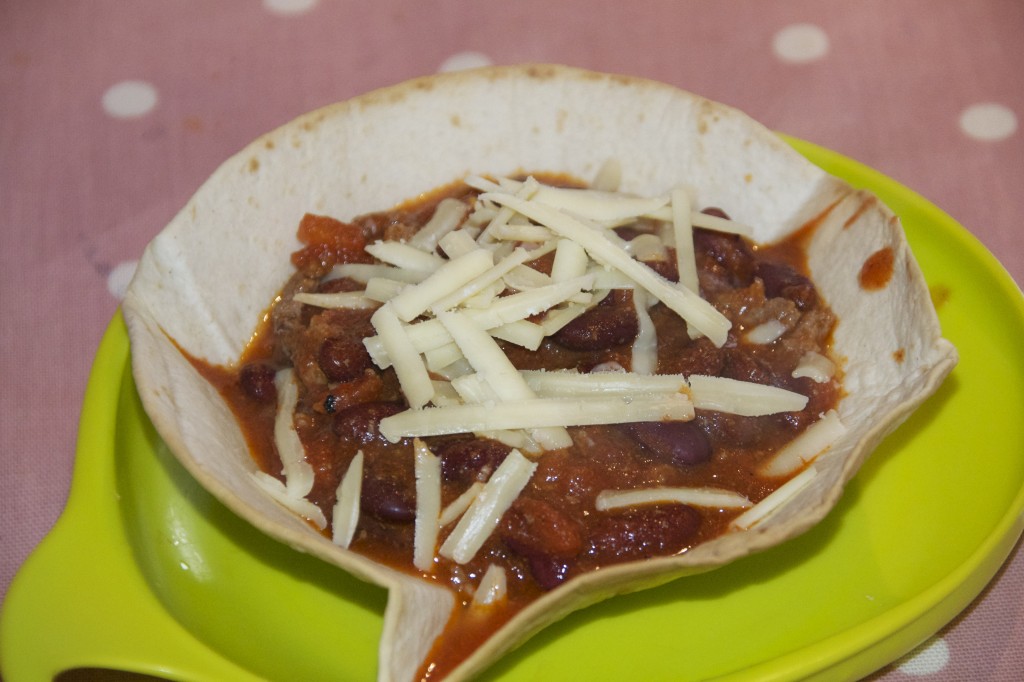 Around the World in 12 Dishes
We had started our journey the same way Phileas Fogg did in London, UK, and Stockholm, Sweden, then continued on to Moscow in Russia and via Indian New Delhi reached Tokyo in Japan. After making a stop in the exotic location of Papeete, capital of French Polynesia, we have now reached Mexico City!
You can see more information about the project over at Glittering Muffins.
Please check out our partner blogs and their Mexico ideas: Adventures In Mommydom, Creative Family Fun, Domestic Goddesque, Glittering Muffins, Here Come The Girls, Juggling with Kids, Kitchen Counter Chronicles, Mermaids' Makings, Montessori Tidbits, Mummymummymum and The Educators' Spin On It
Please link up your Mexican dish and/or craft in our linky below, we would love to see it!