My Mum kindly bought me a cake pop maker for Christmas, which unfortunately remained in it's box until yesterday. Cake Pops actually fill me with dread, they never look as good as you think they should and make a phenomenal amount of mess, as you can see from our Pumpkin Cake Pops.
However, I may just have found the secret to less mess cake pops even if they still don't look that great.
1. Having a cake pop machine is much less messy than rolling up bits of cake mashed with chocolate or icing sugar, it also makes the cake pops much lighter and easier to keep on the stick.
2. Colour Melts from Renshaw are AMAZING!! You simply place the tub in the microwave to melt the contents, give it a stir, dip the cake pop and leave to set!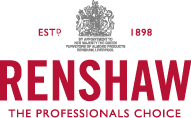 My only complaint is that I still haven't found a good place to stand them while they dry.
We used Renshaw yellow colour melts to make our chick cake pops. What do you think?
We were sent a lovely pack of colour melts and sprinkles from Renshaw.