Little H is just starting to recognise numbers, she picks up so much from her brother and sister that sometimes I forget she needs to learn too, so I've been trying to think of fun ways for her to learn, while we do activities we'd be doing anyway.
These are our easy Number Cupcakes.
First we counted the cake cases.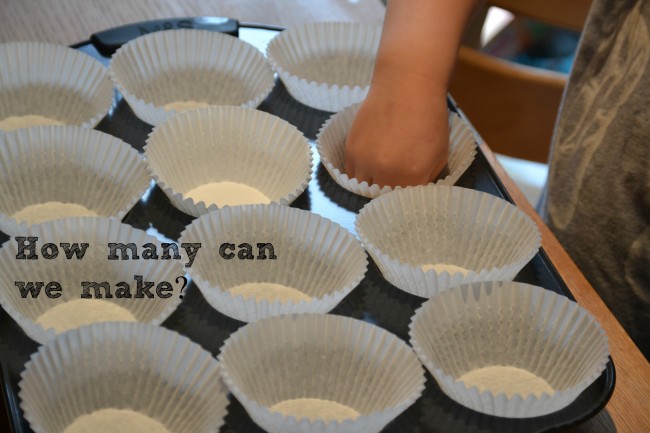 When we made the cakes, we counted eggs, and tried to recognise the numbers on the scales.
Then we counted again as we filled the cases with cake mix.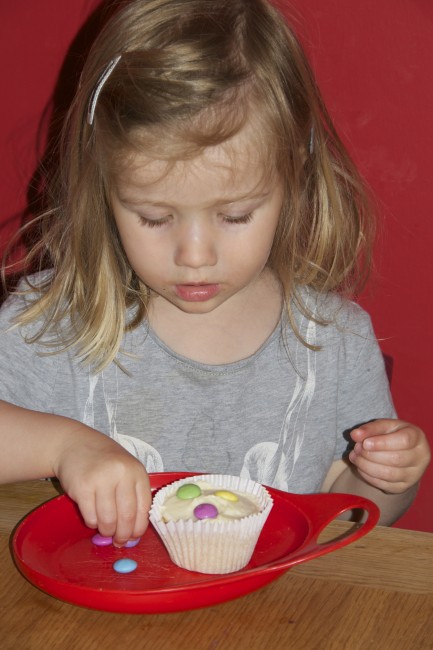 Once the cakes were made, H set about decorating them with numbers on top.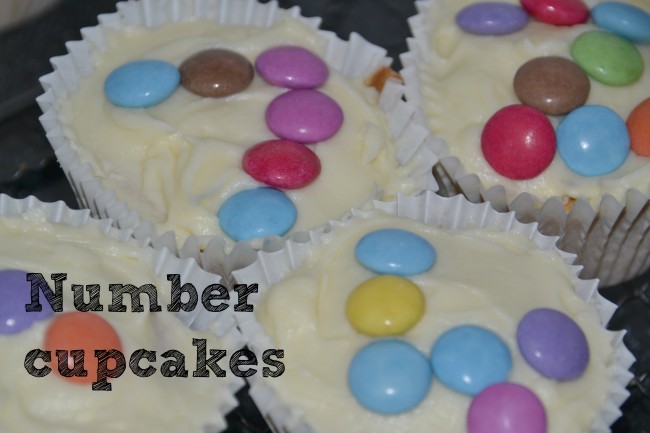 What do you think?
We had such a lot of fun with these, I might need to get the mini smarties next time though, the big ones were a bit big.