My little girls' play with their dolls a lot, and love our growing collection from the Baby Annabell range. The new Baby Annabell Learns to Walk has been especially well loved and played with.
Baby Annabell's hands, legs and head are all bendable and Baby Annabell does different things depending on how you position her. The instructions provided are very clear and easy to follow. We had Baby Annabell crawling and walking within minutes much to the delight of my 6 year old.
Hands flat on the ground, knees bent and head up means Baby Annabell will crawl.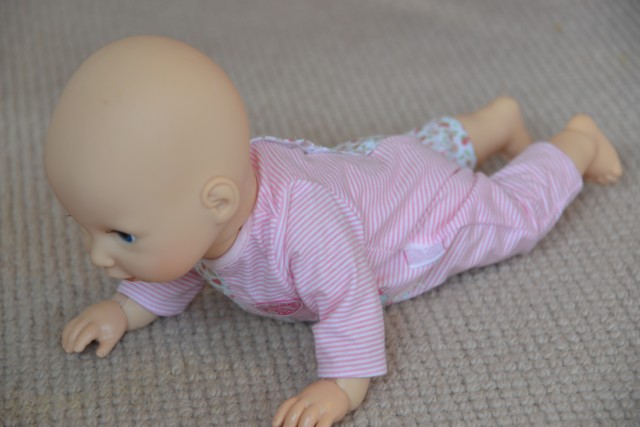 If you sit her flat on her bum, face forward and arms down, she will throw a tantrum. My children thought this was hilarious.
Place her feet on the floor, lift her hands and she will walk.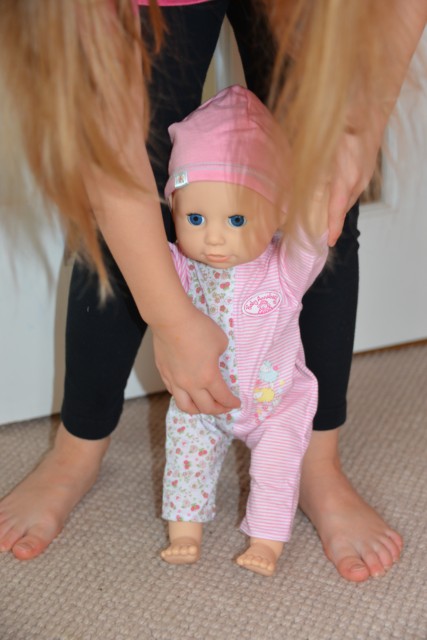 If you lie Baby Annabell down she will go to sleep.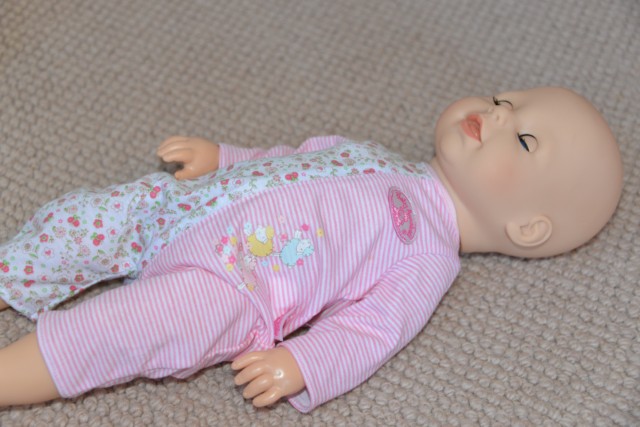 Annabell cries and babbles as she's doing all the above actions making the whole experience very interactive.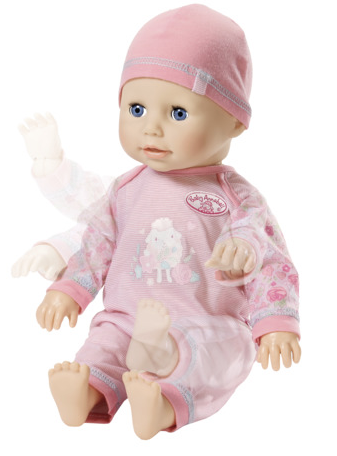 We really like Baby Annabell Learns to Walk and think she is a great addition to our collection of dolls and would make a brilliant Christmas present for any doll loving little girl.
Baby Annabell Learns to Walk retails at £49.99 and is available from all major toy retailers.
Find out what we thought of the super cute special care baby set here.
For more information see the Baby Annabell website.