The school holidays are nearly over (sob ), so we've been reluctantly packing PE bags and trying on uniform.
Sainsbury's generously sent us some uniform from the TU range to try out.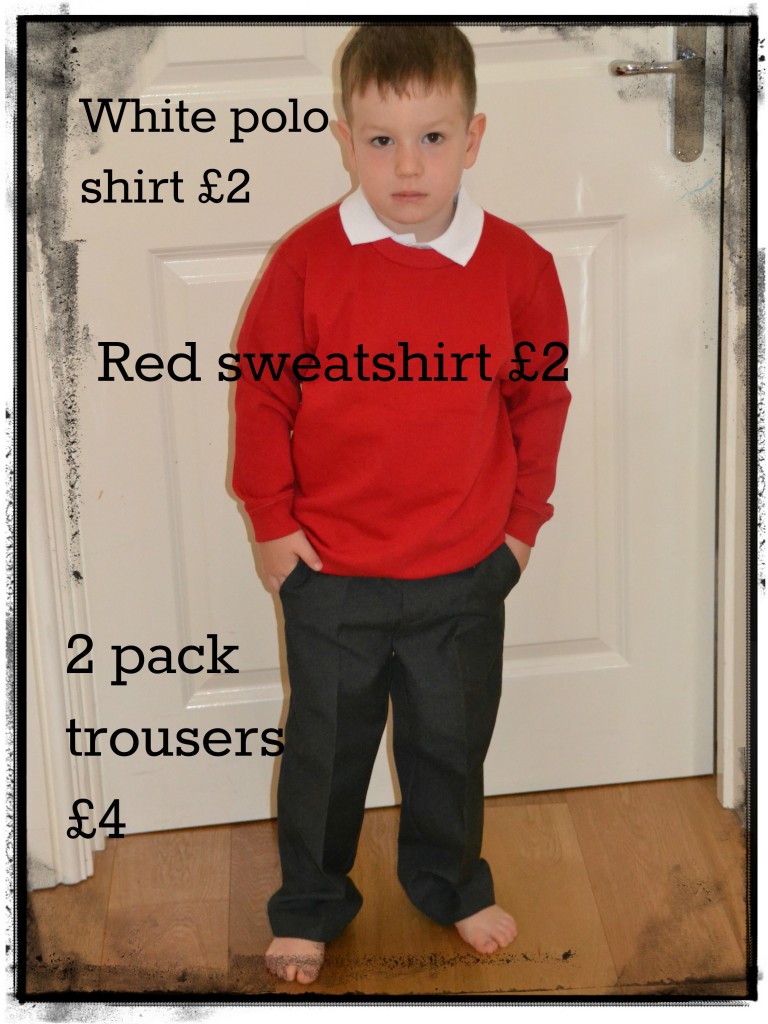 The trousers Z is wearing are coated with Teflon fabric protector which repels spills and releases stains when washed. They also have a secure hem and are easy iron.
Z obviously hasn't worn these for school yet, but the fabric does seem very hard wearing and they did wash nicely.
All Back TU School products are vigourously tested, to a level 5 times beyond the industry standard which means you can be sure uniform from Sainsburys will wear well.
Prices start at just £3, and clothes are available in sizes age 3-16.
You can see the full range as well as healthy lunch ideas and back to school essentials here.
We received the items above of the purpose of this review