I've always wanted a lovely wooden dolls house for my little girls, so when Big Game Hunters asked if we wanted to review one their new range of dolls houses we jumped at the chance.
I have to admit when it arrived and my husband was away I was a little bit reluctant to start building, knowing that with three children buzzing around desperate to start playing it would probably be a nightmare task, but much to my surprise the house was perfectly built and ready to play with in just over 10 minutes.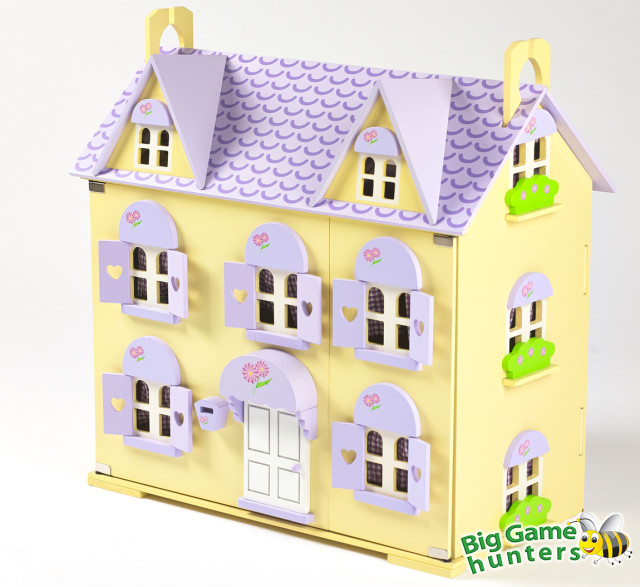 The instructions are very clear and easy to follow and the segments of the house just slot together. There's no glue and just two little screws to screw in. It's also super sturdy as we built it downstairs and then carried it upstairs without anything falling off.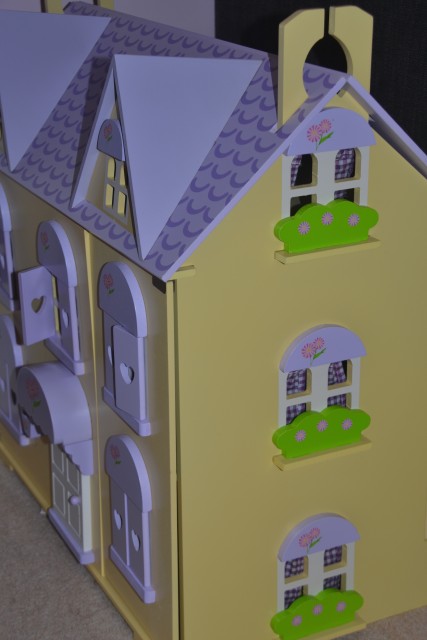 Berrybee cottage itself is just beautiful, with lots of attention to detail. My 4 year old was hugely excited by the curtains and the little letterbox by the front door.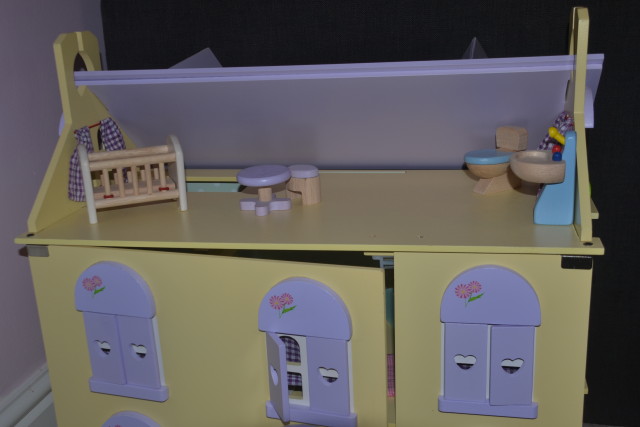 The shutters even close!
The roof panels lift off or can be placed on top of each other. The whole house is really well planned. I'm very impressed and would definitely recommend.
Big Game Hunters also have their own range of dolls house furniture and dolls. We haven't seen the dolls but my girls  loved the children's room furniture set as it has bunk beds just like they have and again the attention to detail is lovely, with a little rug and books for the table.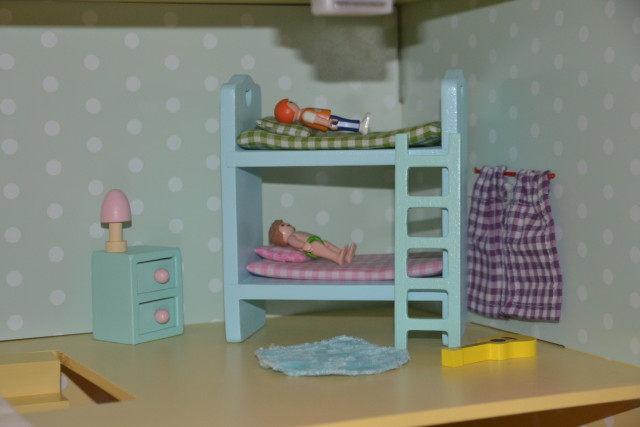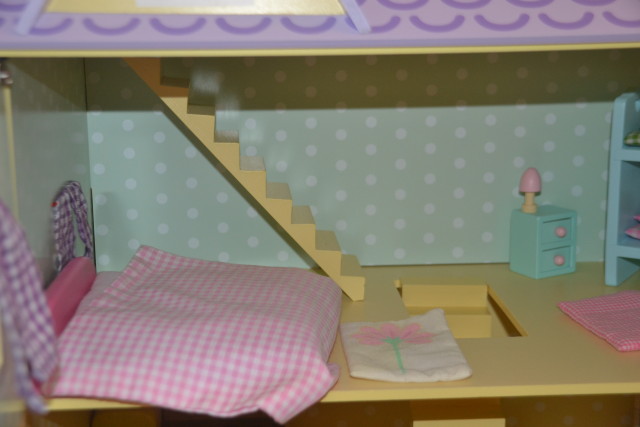 It really is a beautiful dolls house and I know we will use it for many years to come.
Priced at just £74.99 Berrybee cottage is also excellent value for money.
We were sent Berrybee Cottage and a set of children's room furniture for the purpose of this review.