I am always looking for healthy well balanced meal options for my family, which is easier said than done with three children who have very different tastes.
I was intrigued to read that Clover is on a mission to win back British families who have been falling out of love with spreads, did you know Clover has half the saturated fat of butter and is the perfect ingredient to naturally add flavour to your family meals, not just spreading on your toast!!
I'm quite fussy about what I feed my children do do try and cook from scratch where possible, although I'm only human so we are partial to the odd fish finger and breaded chicken. I was a little bit horrified recently when my 7 year old stated that Harry Ramsdens was her favourite fish, but I'll blame Friday school dinners for that! I've found that it's become harder as the children have got older to maintain a very healthy diet, as they start to make their own choices rather than just eat what I choose to give them. For example, I didn't buy white bread for years, so everyone was happy with born bread toast and a spread, but since trying white bread ONCE it's become a real battle to get the children to eat born bread again. for a while we were in this crazy situation where Sydney would only eat brown bread with chocolate spread!
I try to sneak extra healthy ingredients into my children's foods where I can and they barely noticed the addition of flaxseeds to this traditional pancake recipe. My other favourite sneaky tip is making a hidden vegetable pasta sauce full of peppers, courgettes and lots of tomatoes blended together so no ones can see the veg and I often add a little spoonful of mixed seeds to cereal in the mornings too, every little helps doesn't it?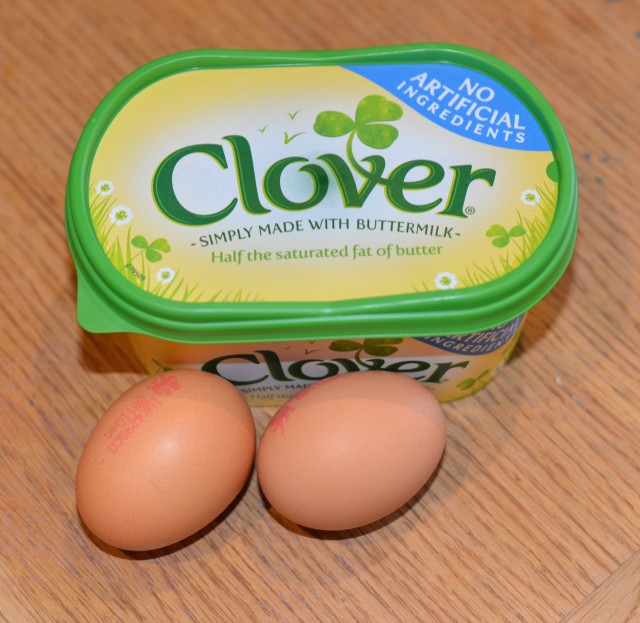 Ingredients
200g plain flour
2 large eggs
300ml milk
30g Clover
1 tbsp clover
3 tablespoons ground flaxseeds
Pinch baking soda.
Smoked Salmon
Banana
Honey
Method
Put the flour, eggs and milk into a bowl and whisk until smooth, add the flaxseed and baking soda and stir gently.
Place a frying pan over a medium heat and add the clover, when it starts to melt ensure it covers the whole of the pan.
Once hot, cook the pancakes for about 1 minute on each side.
Serve with smoked salmon and banana and drizzle honey over the top.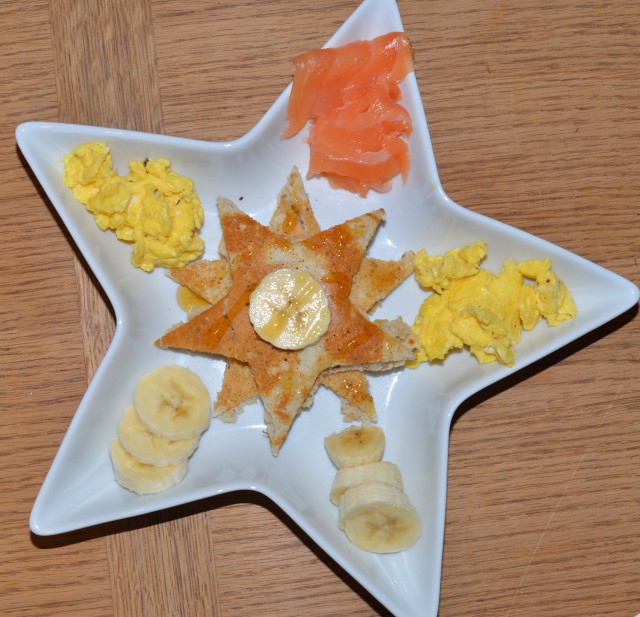 This recipe is an entry into the Clover #NothingArtificial Challenge with Tots100