The B-Motion 4 is another fantastic pushchair from Britax. My first impressions were that it was very sturdy with lots of storage space, which is much needed when you have three little children. H is almost 3 and has lots of room. I know this will last us right up until she doesn't need a pushchair anymore. It is very easy to push and steer, even one handed. I am really happy with it.
The folding mechanism is very easy, just like the B-Agile 3. I love that I can fold it very quickly when I'm in a rush and that once folded it is very compact. This is inside the boot of my FORD S-Max with the two seats in the boot up. It really is quite a small space, but the the B-Motion fits in neatly.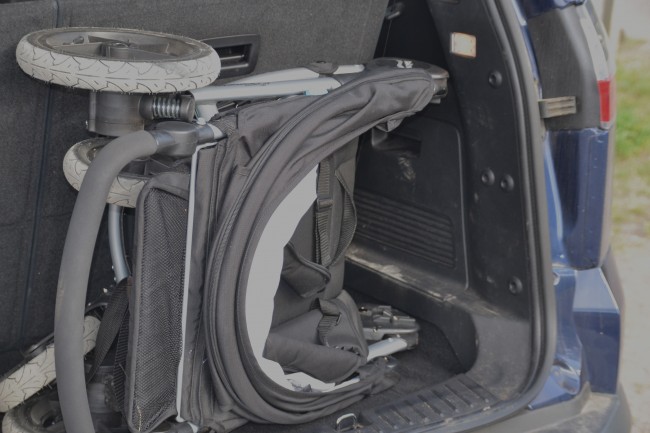 The 5 point harness is easily adjustable and the padded straps make for a comfortable ride. The girls usually fight over who gets to sit in it.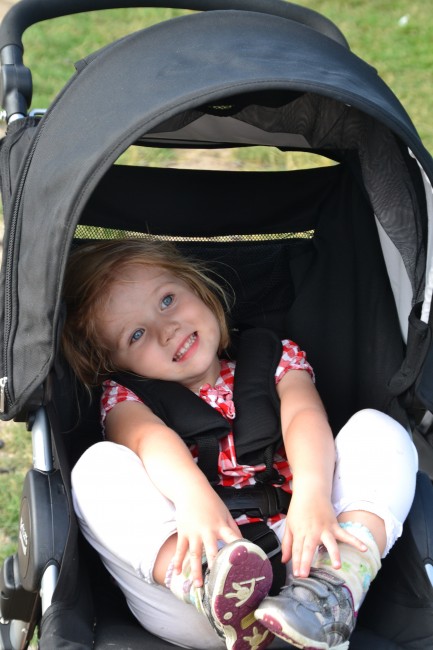 The wheels are rubber, air filled and puncture resistant which make going over rougher ground a breeze.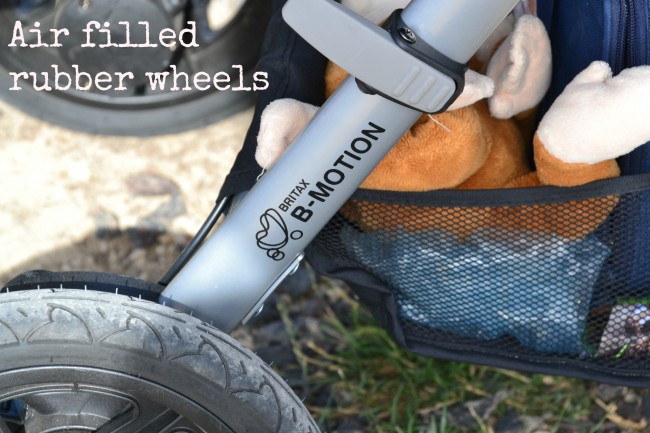 One of my favourite features is the large hood, which is absolutely fantastic for giving lots of shade in summer and protecting from rain ( raincover is also included ).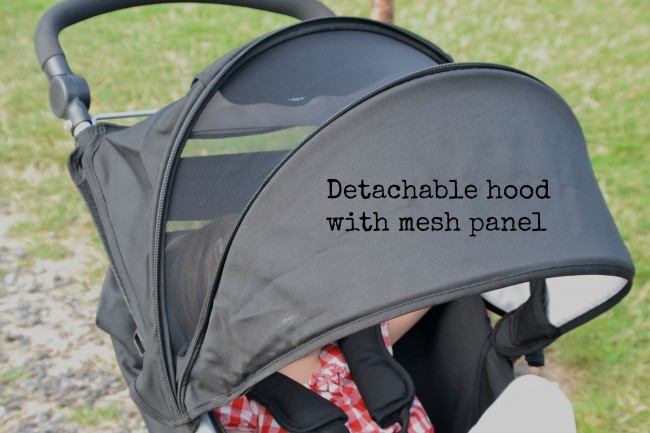 The seat reclines to pretty much flat, which has been brilliant for H sleeping when we are out and about, and would be even better for smaller children. The only negative for me, is that I find it quite heavy to get in and out of the car, but the easy folding mechanism more than makes up for this.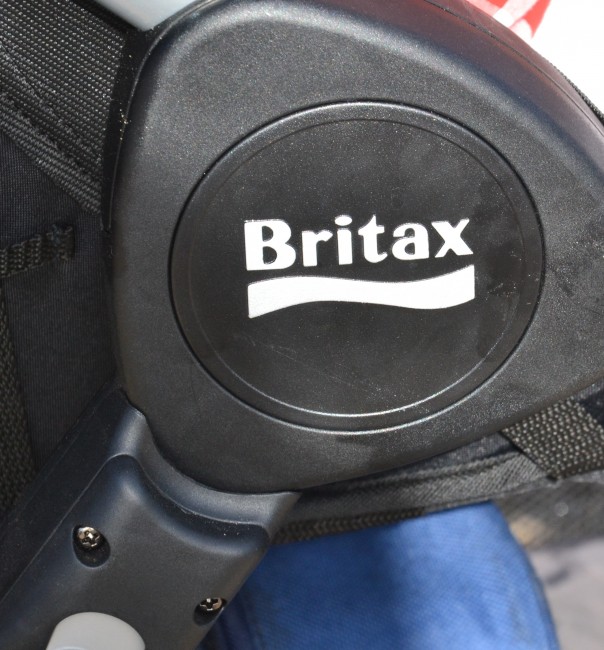 Other features include
Height-adjustable handle bar
Rear suspension to provides a smooth ride for your child.
Using the detachable CLICK & GO® adaptors,  BABY-SAFE infant carriers, BABY-SAFE Sleeper or carrycot can be fitted directly onto the chassis to create your ideal travel system.
B-MOTION also features a multi-position seat recline including a lay-flat mode, vital for newborns.
A great range of accessories are also available. I haven't tried the travel system, but would definitely recommend the pushchair. We were sent the B-Motion for the purpose of this review.