My 4 year old loves anything to do with cars and construction, so I knew he would love these new vehicles from CAT Toys. We took them straight outside to play with as soon as they arrived. Much to my relief the larger vehicles come with batteries included so there was no mad scrambling around for batteries, we could play straight away.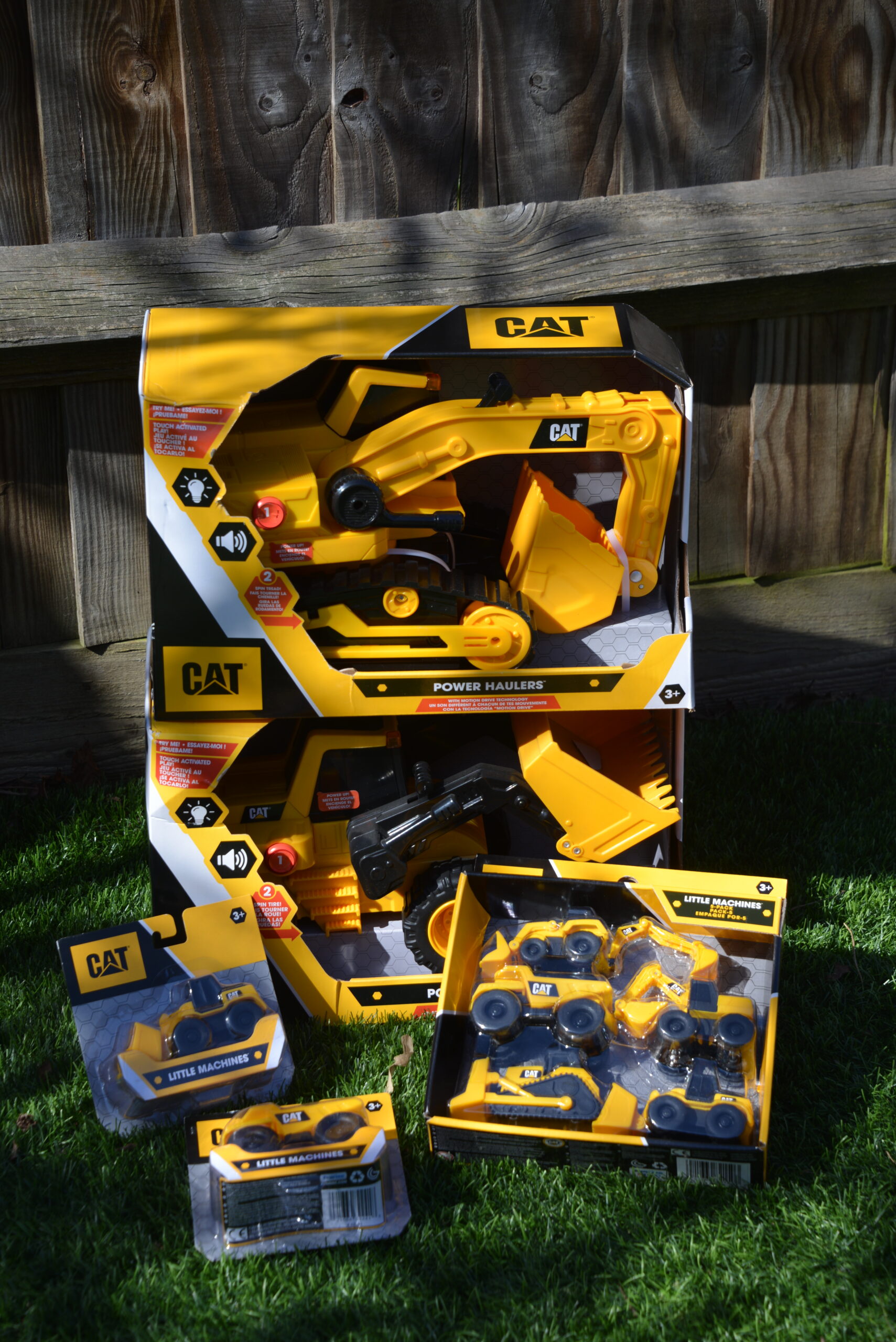 Power Hauler Vehicles
The Power Hauler Vehicles are a really nice size and feature Motion Drive Technology which really brings them to life. If you push the truck forward the engine revs and the lights come on, when you push it backwards the sound changes to a reversing noise and if you move the bucket the sound changes again. They are very clever and the changing noises adds a great new dimension to play.
Power Hauler Vehicles are appropriate for ages 3 years and up.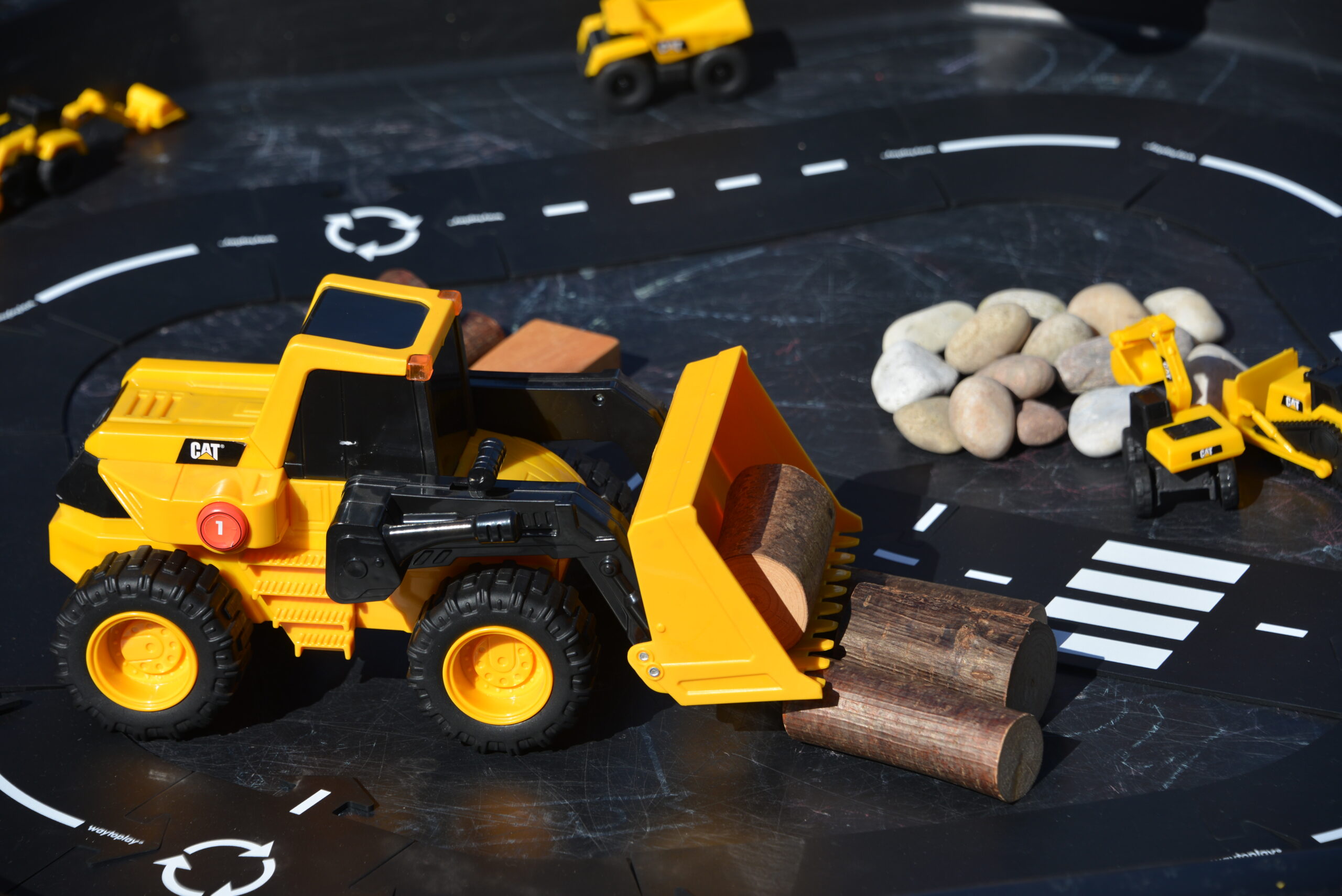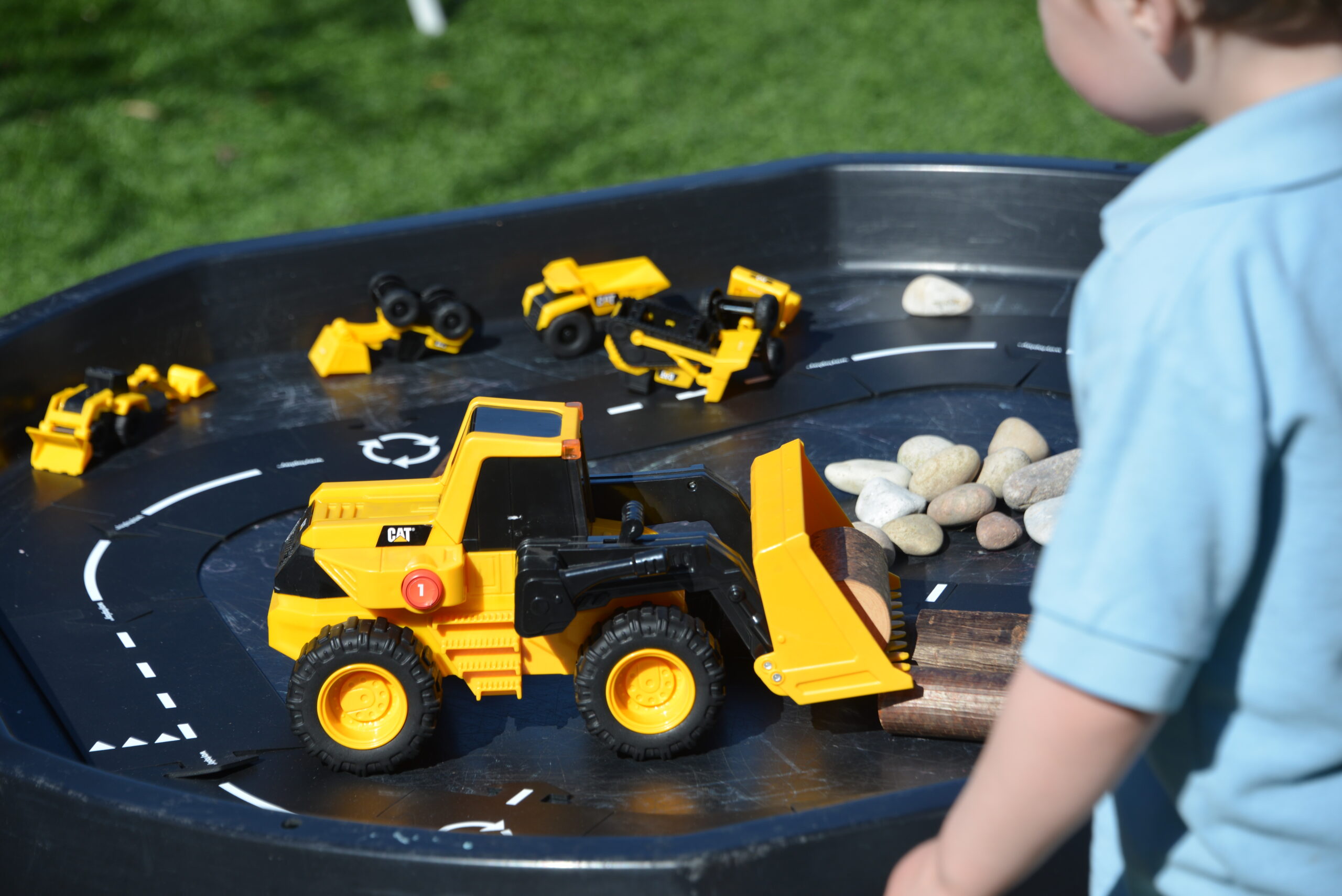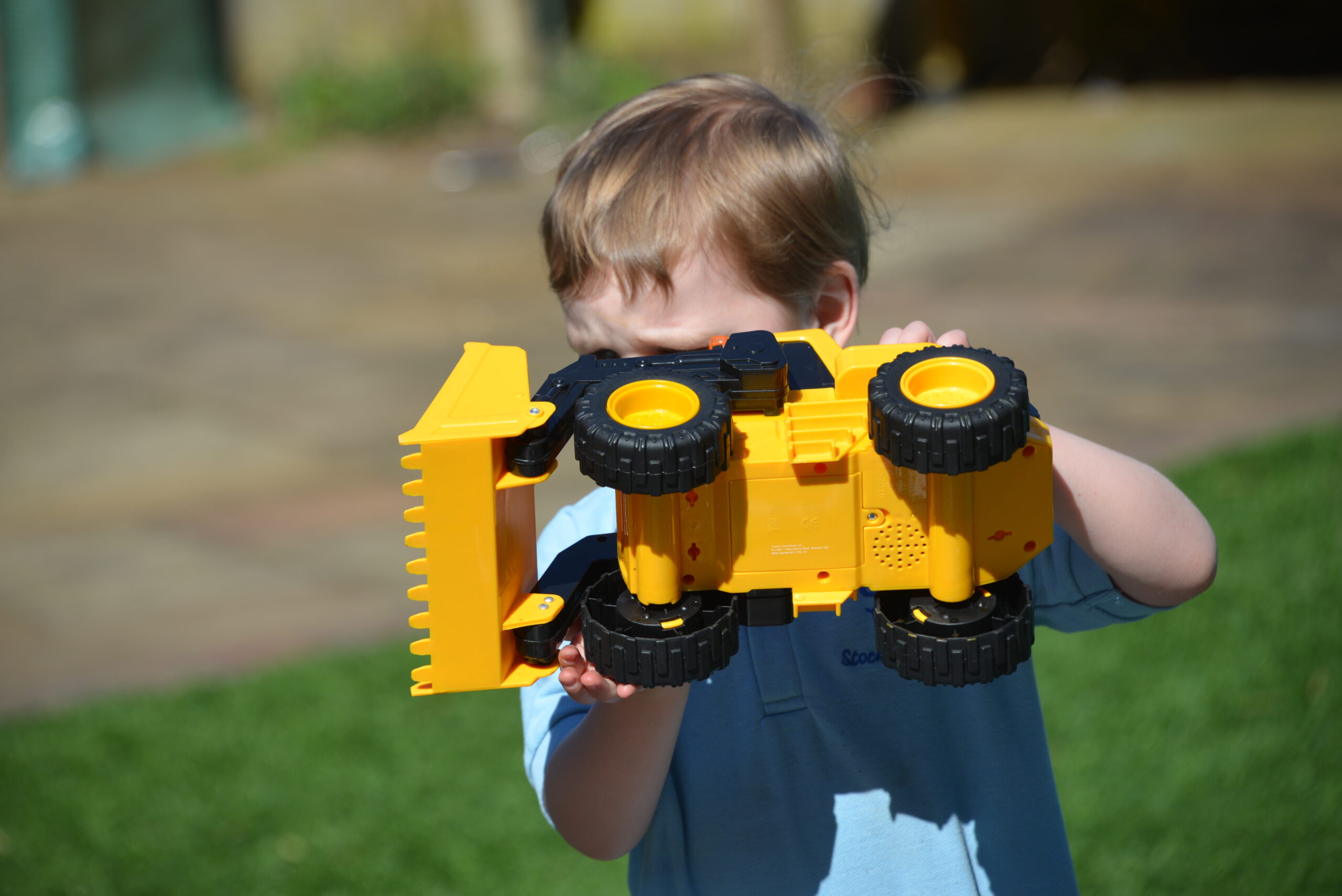 Little Machines and Mini Crew Vehicles
The Cat Construction Minis are just 3″, push powered and have moving vehicle buckets and booms just like the real thing. They're a brilliant size for all kinds of outdoor and sensory play.
Slightly bigger at 7″ are the Mini Crew Vehicles. All the smaller vehicles are great for messy play. We have big plans to make more coloured rice, play snow and coloured sand to use with them over summer.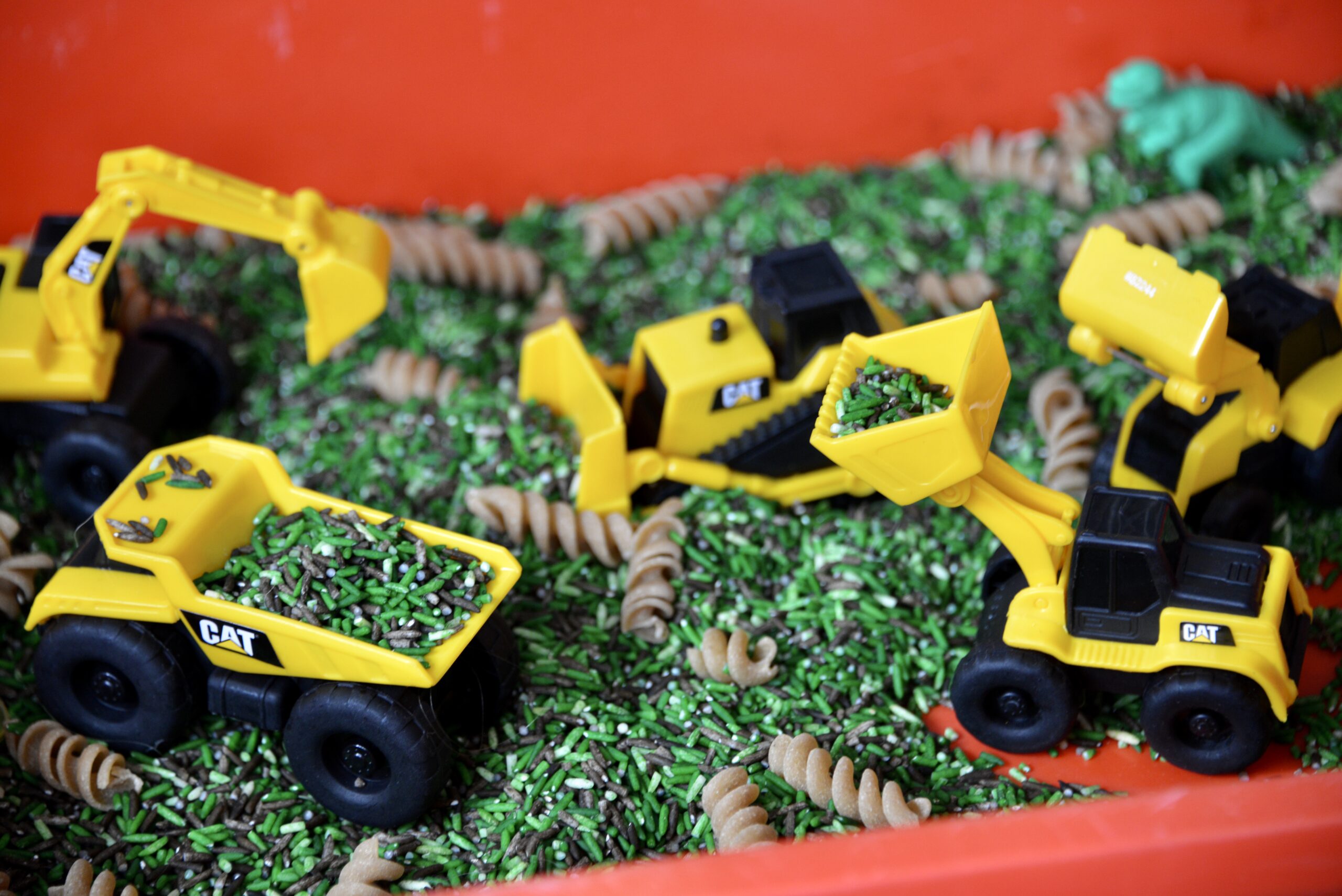 They'd also be great to use for painting on a large sheet of paper.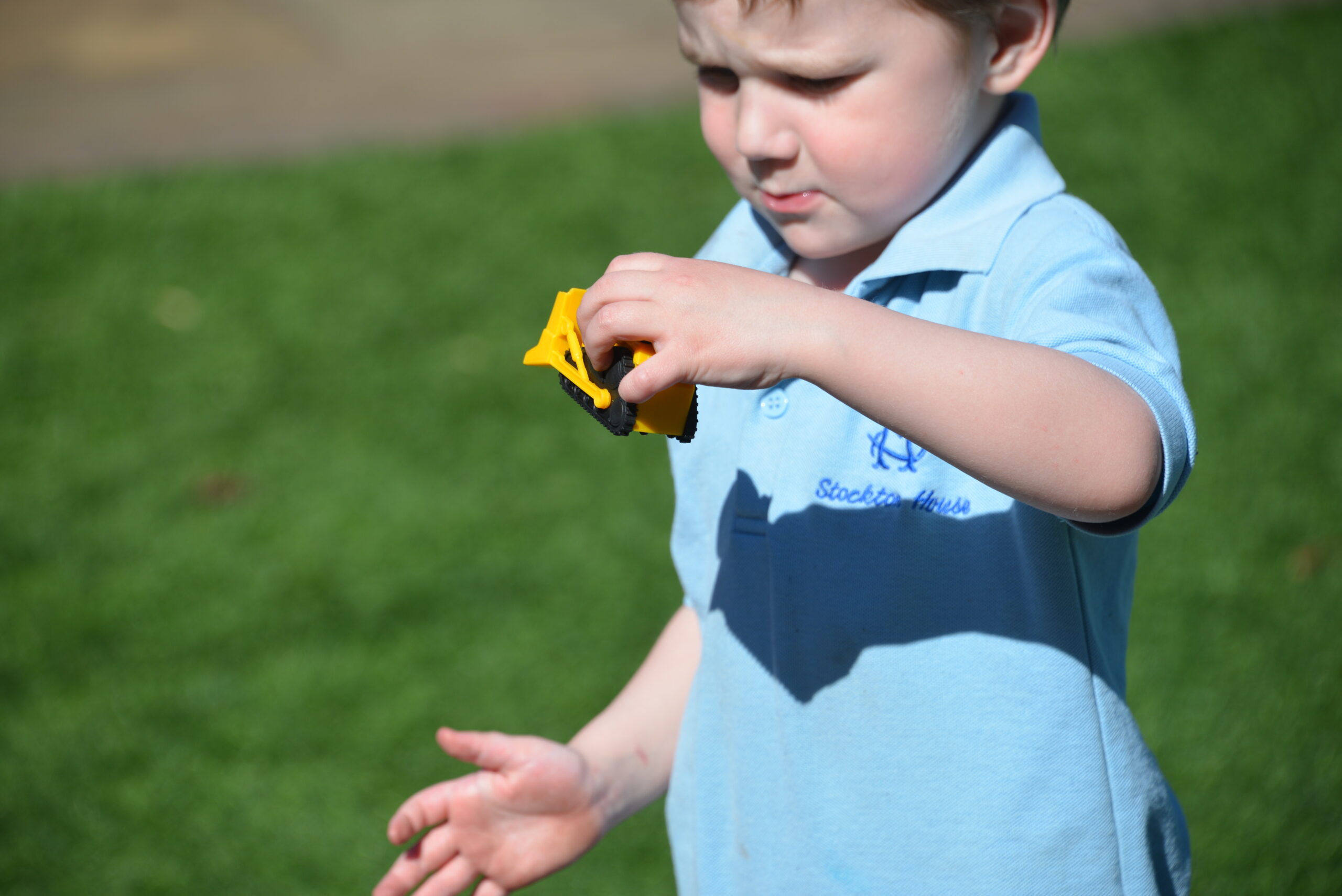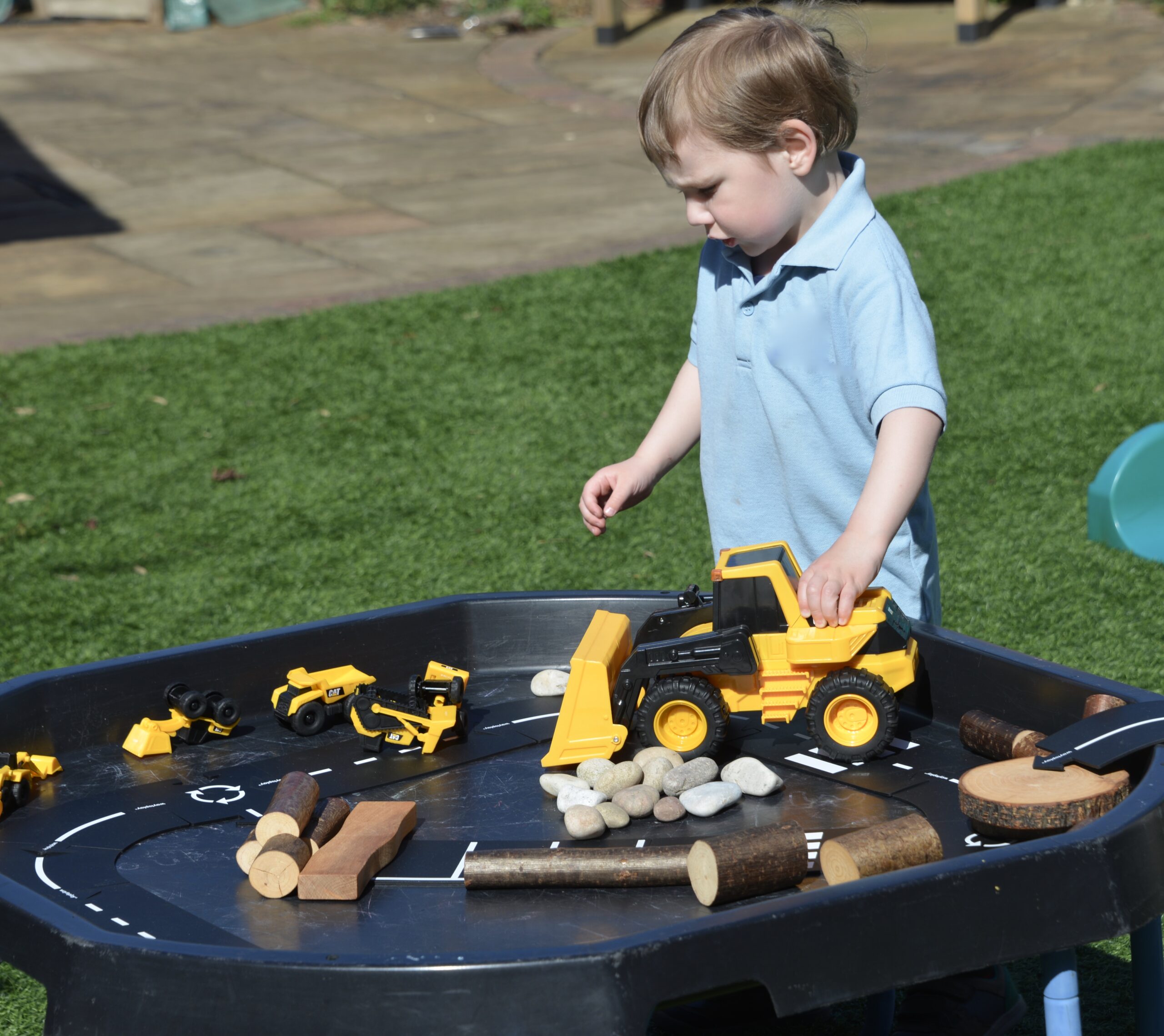 The whole range is great for both outdoor and indoor play and are available from George.com, The Entertainer and Amazon.
The Cat toys were sent to us for the purpose of this review