I love the packages Warner Brothers send out, and the Christmas package was no exception. I've not had time to watch New Years Eve yet, but my husband has kindly renewed The Dark Knight Rises.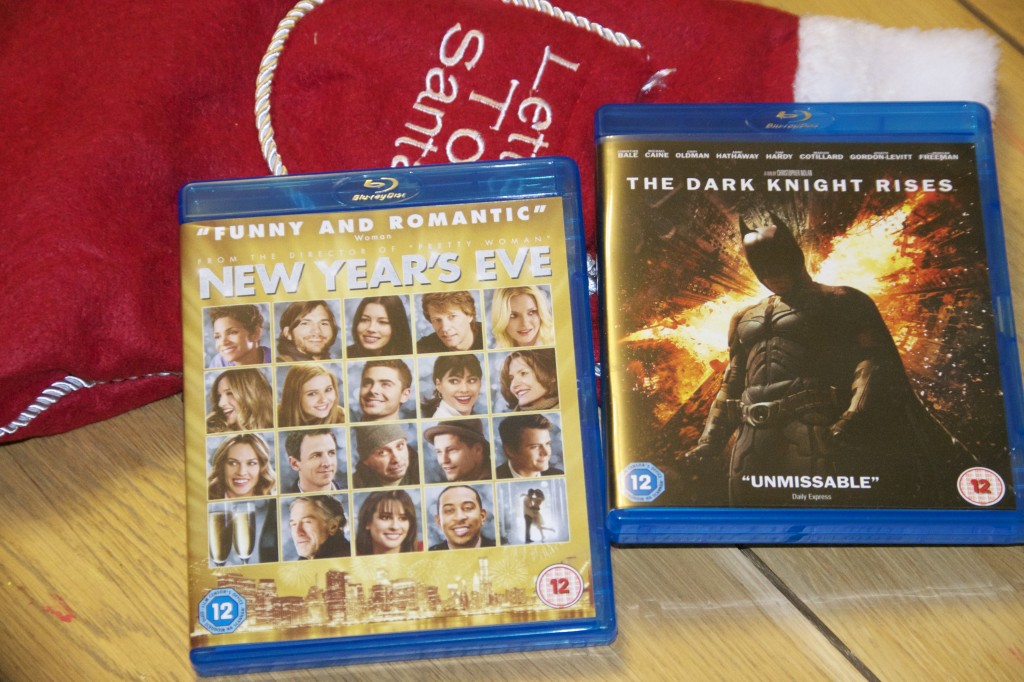 Sure, the plot is the tried and very tested, hero (Christian Bale) meets bad guy (Tom Hardy), gets beaten up, reflects inwardly and returns stronger and faster, able to finally defeat his nemesis.  This with a background mixture of eco minded hi tech weaponised by anarchist terrorists who also manage to cause economic damage to the beleaguered Gotham city (the symbol for all the world's ills).
However this is Batman.  It doesn't try to be a sociological documentary, it's about baddies and goodies fighting with gadgets and muscle costumes.  Sure the anarchists strike a chord with the oppressed classes in Gotham who sort of rise up and punish each other for petty crimes when the terrorists take over…but we can just suspend belief there right? that's what films are for…(certainly action ones)
I really did enjoy it (belief fully suspended), not as much as batman begins but more than The Dark Knight.  I think this is about a 7/10 film, maybe more if you're a Batman fan.
We were sent the films for the purpose of this review.