Christmas for me is all about the kids, I really don't mind if I don't get anything, but you know, the kids like me to have something to open, so I do need to give my husband some ideas, or I'll end up something similar to the infamous slanket of 2010. It's my birthday just before Christmas too, which means I need to hint at double the amount of presents.
This year I am secretly hoping for:
A new little bag.
A sewing box ( I'm old and boring I know )
Some warm fluffy socks
Fancy chocolate
A jewellery box
A nice facial
I have absolutely no idea what to buy my husband, I know he'd love a new fancy coffee machine, maybe from De'Longhi, but I didn't really want to spend that much. I bought him a Raspberry Pi for his birthday which he hasn't used, he already has a tablet that we reviewed recently. I could get him the new Kindle, but he does have an older one, so it seems a bit wasteful.
The kids have started their usual Christmas crafting, so the lucky Grandma's will be getting a few handmade gifts. I just need to convince Z that Christmas stars should not be black, and S that she really doesn't need to use glitter glue on EVERYTHING. We'll get there.
I suppose I should really start to write my cards too!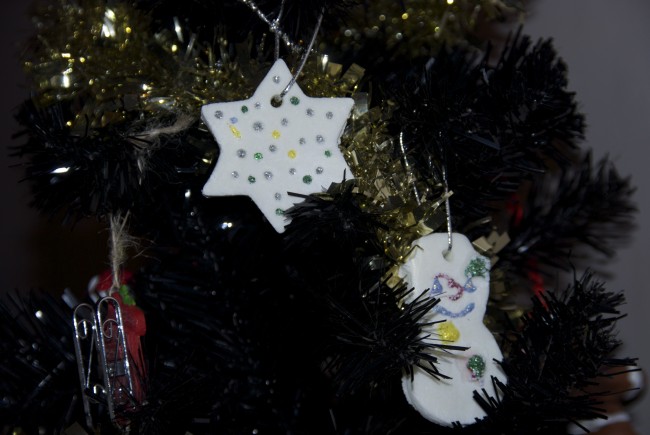 What's on your list for you? and your other half?
This is a collaborative post.