I love the idea of a hamper as a gift, but often find the pre made ones have lots of items that I never use and so just end up sat in the cupboard until they go past their best before date. A few years ago I started  putting together my own hampers using products I know the recipient will use and love. Hampers are great fun to make and allow you to really personalise them for the recipient.
Ciao Gusto challenged me to put together a hamper for £50 from their amazing range of products available from Ocado. I've been using Ocado for my weekly shop for the last 9 years and cannot rate them highly enough.
My Ciao Gusto Hamper
My hamper would be perfect for the person who likes a bit of everything. The contents were chosen as I imagined a wine and coffee lover who likes to munch on healthy snacks. I think I managed to showcase the great range of Ciao Gusto products as well as the quality of brands available. The monster pack of coffee beans feature because I think there is no better way to start the day than with a freshly ground coffee, then I chose healthy fruit, nut, meat and humous snacks to much on, olive oil to cook with and a glass or two of great wine to end the day. It's an all day hamper, with a treat for any time of day!
Would you like my hamper?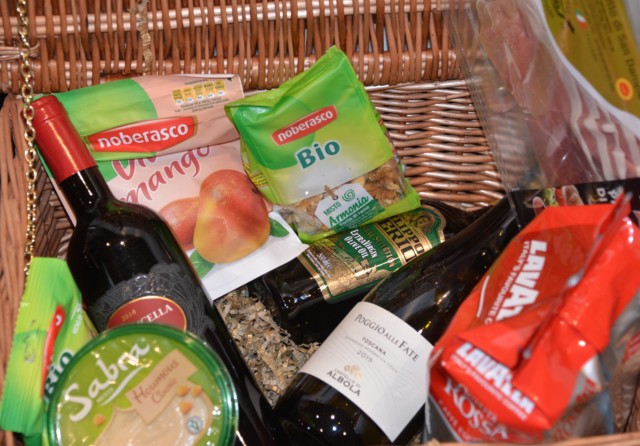 The hamper contains:
Cured meats – Negroni
Olive oil – Filippo Berio
Nut and dehydrated fruits – Noberasco
Coffee – Lavazza
Wine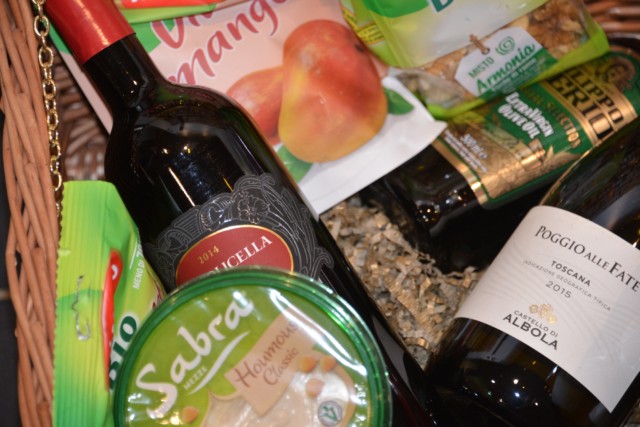 I was very tempted by the lovely vinegars and pasta sauces available too, but I just couldn't resist the big bag of coffee. For me, a good coffee is just the best treat ever!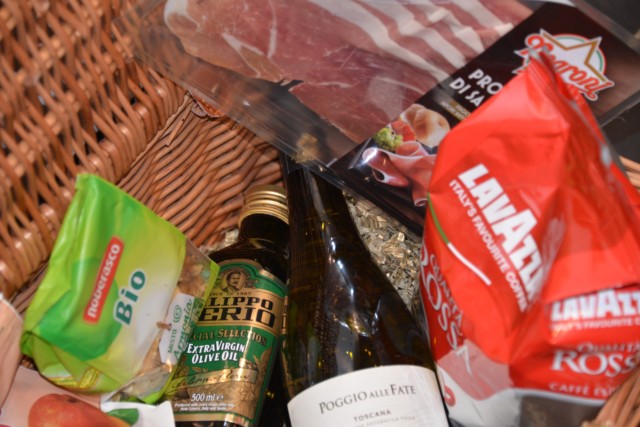 Who are Ciao Gusto?
Ciao Gusto is a family of famous Italian food and drinks brands, working together to tell their stories and to spread the love of Italian food and culture around the world.
Every member of Ciao Gusto is acclaimed, a brand leader in Italy. Large or small, they all share a common heritage and devotion to quality. That's why they've come together, sharing knowledge, passion, and their favourite Italian recipes.
Visit the Ciao Gusto website to discover the wonderful true stories behind all of their brands and lots of great recipe inspiration too!
I was given a £50 Ocado voucher to put the hamper together.