These fruity coconut breakfast crumbles are perfect for a special breakfast served with yogurt, a delicious pudding served with ice cream or just on their own at any time of day.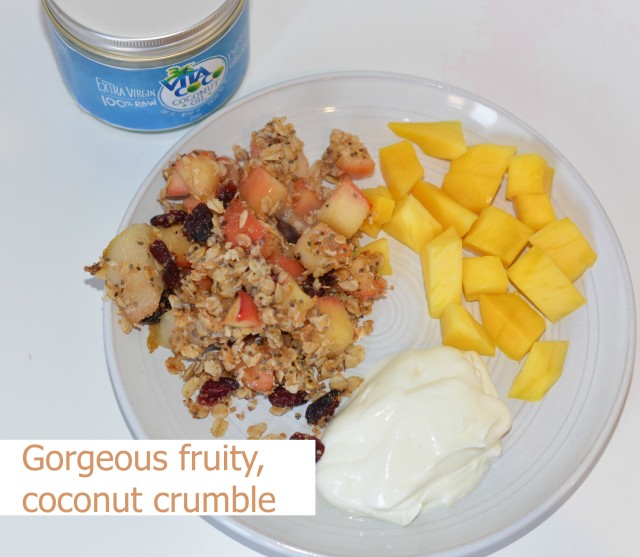 Ingredients
Compote
3  apples  peeled and chopped
2 pears, peeled and chopped
1 tsp vanilla sugar
Topping
1 tbsp dried cranberries
1 tbsp chia seeds
3 tbsp unsweetened coconut flakes
2 tbsp granola
6 tbsp Vita Coco Coconut Oil
6 tbsp porridge oats
3 tbsp wholegrain flour
6 tsp demerera sugar
Greek yogurt – to serve
Fresh mango chopped  – serve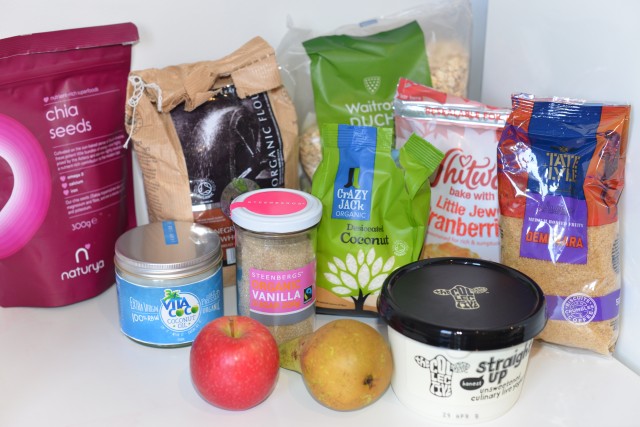 Instructions
Preheat the oven to 180C.
Place the apples, pears, strawberries and vanilla sugar into a pan with a little water. Boil until soft and remove the heat.
Place the oats, granola, flour, sugar, coconut flakes, chia seeds and dried cranberries into a bowl and mix well.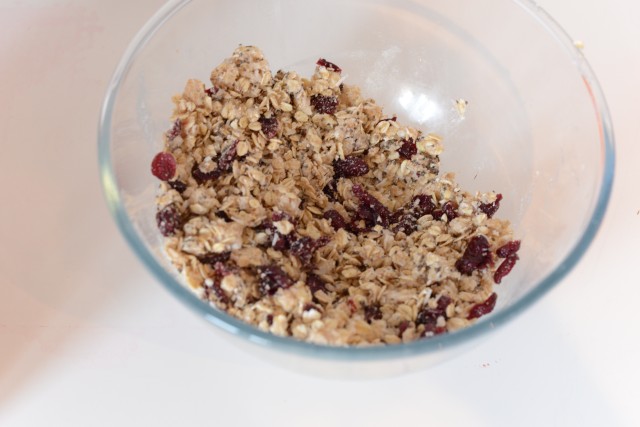 Add the coconut oil and rub until the mixture has a breadcrumb like consistency.
Pour the fruit into oven safe bowls and sprinkle the crumble on top.
Bake for 20-30.
Serve with ice cream or yoghurt and mango.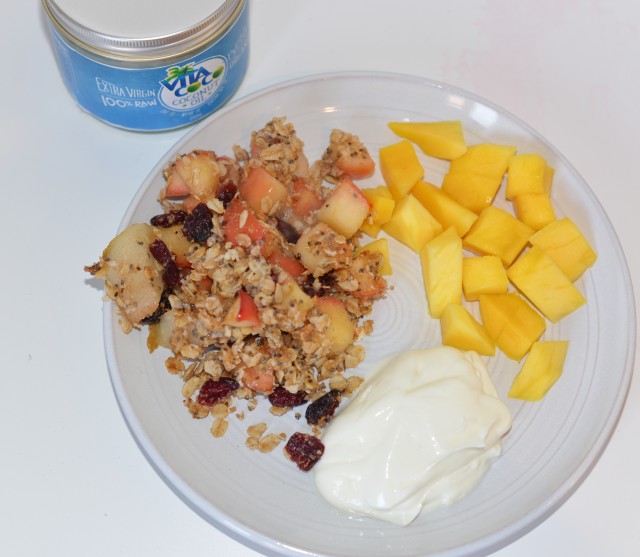 These crumbles were delicious, we made a second batch adding 150g strawberries into the compote which made it even better!
This recipe is an entry into the #Swearbyit challenge with Vita Coco. Find more great coconut oil recipes and tips on using coconut oil at www.swearbyit.com