The second of our recent review games from the Asmodee Blogger Board Game Club this month is Codename Pictures.
What is Codenames Pictures?
Codenames Pictures is a fun card based spy game. Play is best with  two teams with at least two people in each. One person from each team acts as the spymaster who has to give clues to their other team members ( field operatives ) about where their agents are. Clues are words based on the picture cards on the game board which is a 5×4 grid made up of the picture cards.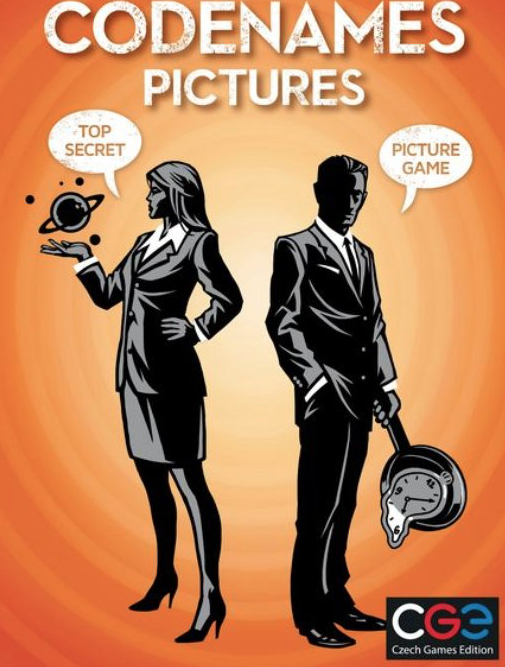 The game contains:
140 cards with 280 pictures
1 double agent card
4 innocent bystander cards
1 assassin card
60 key cards
1 card stand
The spymaster has to give a one word clue and a number which tells the field operatives how many cards relate to the clue they have just given. The role of the field operatives is to guess which card(s) the spymaster is referring to. If the field operatives guess the clue correctly the spymaster can give them another clue. If they get it wrong by picking the other teams agent and the other team put their agent card on it, play passes to the other team.
There are also innocent bystanders and an assassin card. If an innocent bystander card is chosen that players turn ends. If the assassin is chosen the team who chose him lose the game.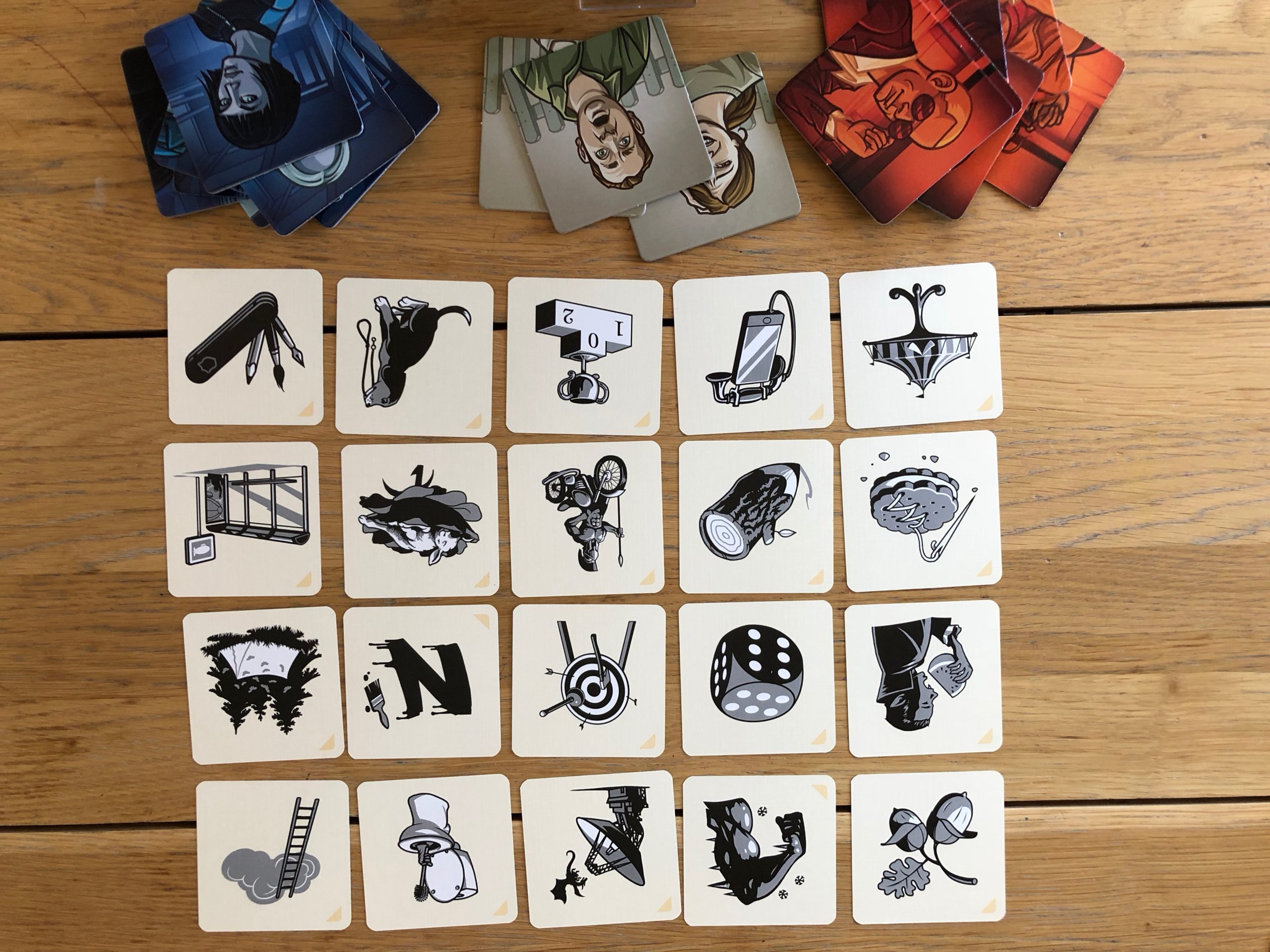 Codenames Pictures is a fast paced, fun game that takes around 10-20 minutes to play. There are plenty of cards and many different combinations of the game board so you'll never get the same game twice.
We thought Codenames Pictures was fantastic and brilliant fun for all the family!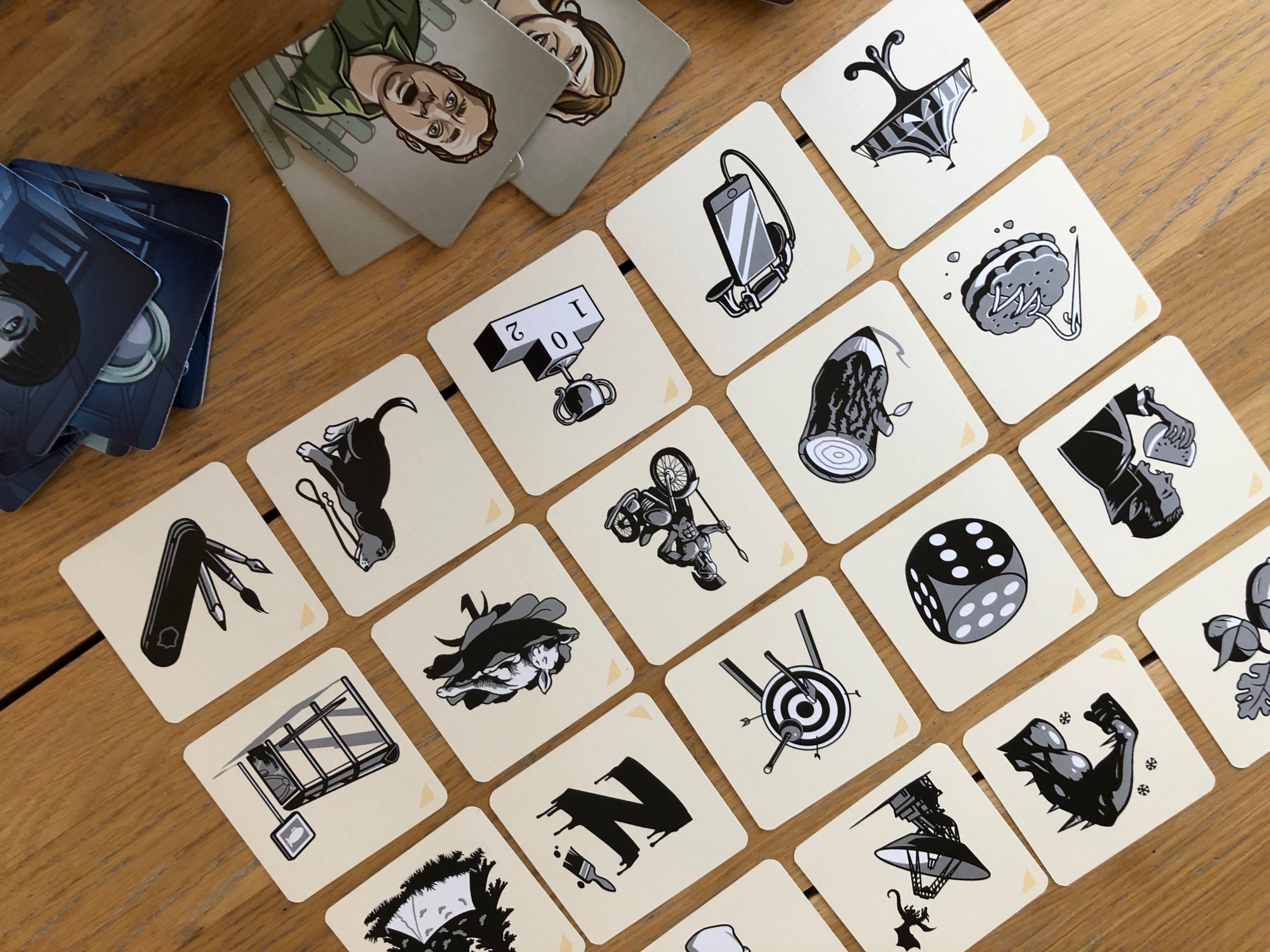 Disclaimer: We received Codename Pictures to review as part of the Asmodee UK Blogger Board Game Club.