We had such a great time taking Perry the cute little gingerbread penguin from Costa out and about a couple of months ago, that we jumped at the chance to have some food fun with the new Costa Coffee Spring Menu.
There was much excitement when a large box filled to the brim with Costa goodies arrived including a little Mother's Day treat for me. H and I immediately shared a lovely, moist, gooey Ginger Muffin with a coffee/hot chocolate which was delicious and cheered our morning up instantly.
Before I get sidetracked telling you about all the yummy treats, I need to show you our food art. This was my first attempt.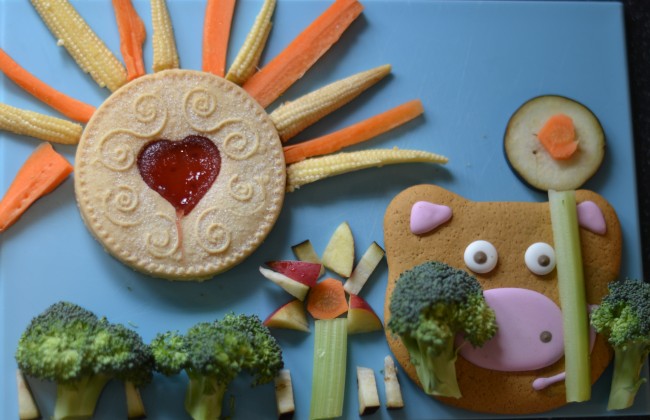 The Ultimate Jammy Biscuit in the middle is my favourite of all the Costa Snacks, I started off thinking I'd just try a little bite, and before I knew it, I'd eaten the whole thing, which is definitely the sign of a good biscuit.
The next day we decided to scale up. What do you think?
This was the kid's lunch, which they LOVED!!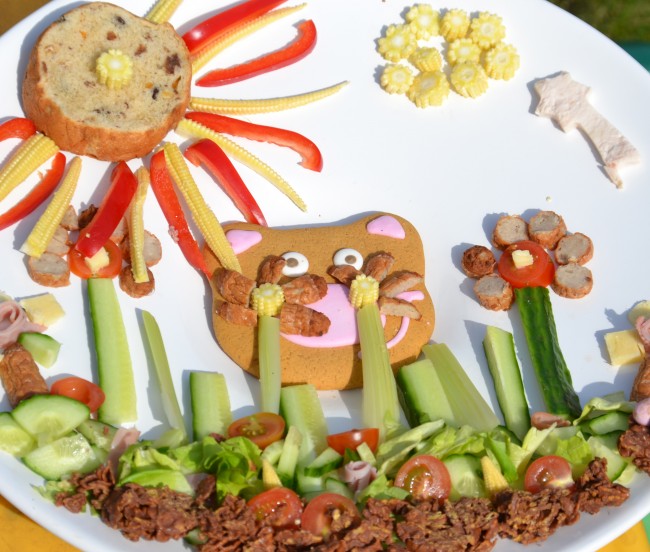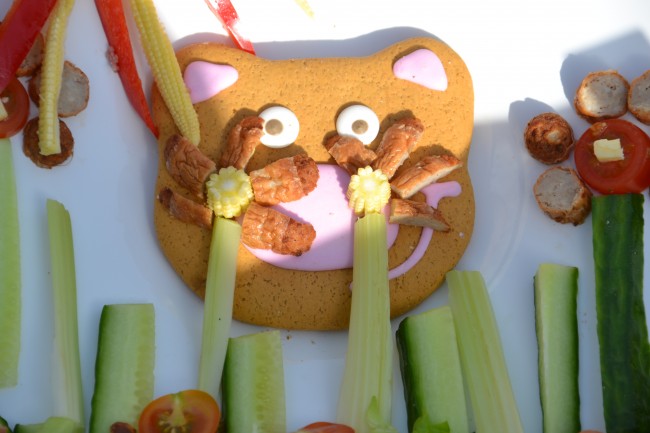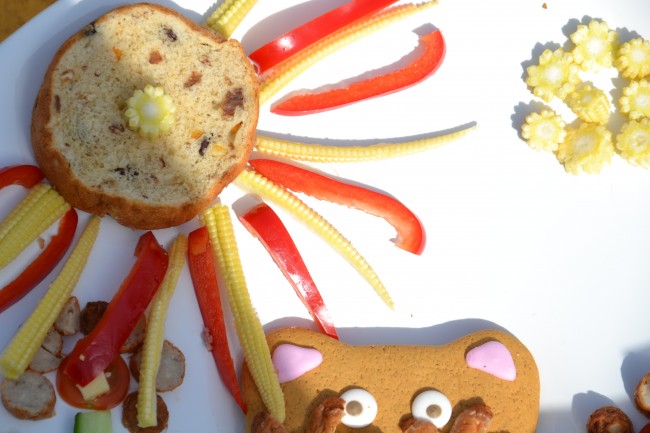 The Farmyard Gingerbread characters are H's favourite, the gingerbread tastes great and the cute animals are a fab treat for little ones.
The 'mud' in the food art is a crushed up Easter Chocolate Crunch Cake, it did have three chocolate eggs on top, but S snaffled them before I had chance to take a photo.
The sun is half a Hot Cross Bun, we toasted these for breakfast one day and the whole kitchen smelled of cinnamon, it was such a cheery way to start the day.
I can't finish this post without telling you about the Belgian Chocolate Jaffa, the lovely light sponge is covered with a zesty orange curd and oodles of lovely, thick, belgian dark chocolate. YUM!!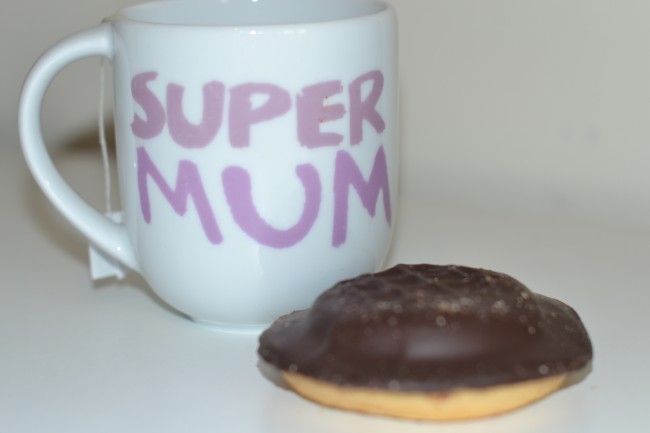 Which is your favourite Costa Coffee treat?
My husband and I had a sneaky coffee in store last week and shared some of the new Tiramisu cake, I can't describe how delicious it was. The lovely chocolate and coffee combo was amazing….the best cake I've had in AGES! Apart from the ginger muffins of course….but there is just something so lovely about a slice of cake.
We were sent a lovely hamper of Costa food to complete the challenge.