Last Thursday we were sent 10 Perry the Penguin Gingerbread biscuits from Costa Coffee.
Our task was to take  Perry on tour for three days, you can only imagine how excited the kids were to have a bag full of gingerbread penguins and they set about the challenge VERY enthusiastically.
Friday
On Friday Z and S took Perry on the school run, Friday is fish and chips day at school so I brought Perry home again as they were having a school lunch, but only after promising they could eat him at home after dinner.
H and I went to a friend's house with a bag of Perry the Penguins, one for each child to take home. They were all SO excited! After the playdate H and I popped into town taking a Perry with us to share in Costa. I LOVE gingerbread and I can tell you, Perry did not disappoint. He was delicious.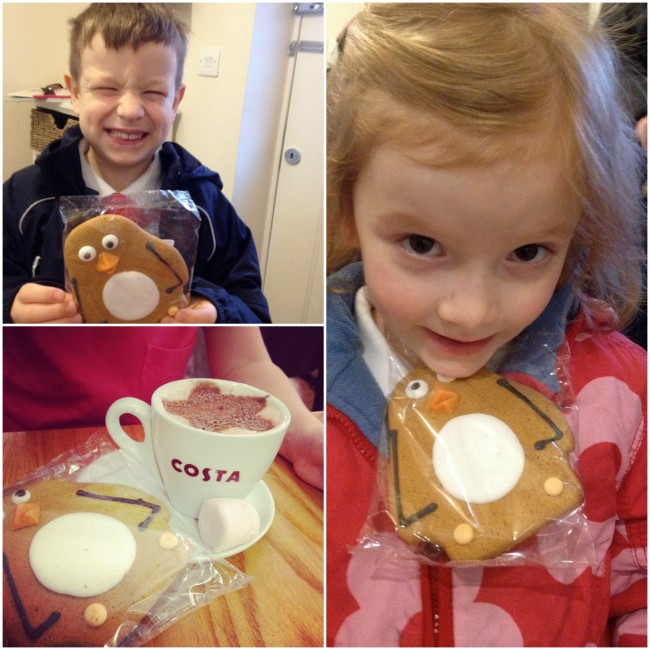 After lunch H wanted to make Perry a house, with a bed. When we finished H declared that Perry was tired and wanted to sleep top to tail with another Perry, so that's what we did.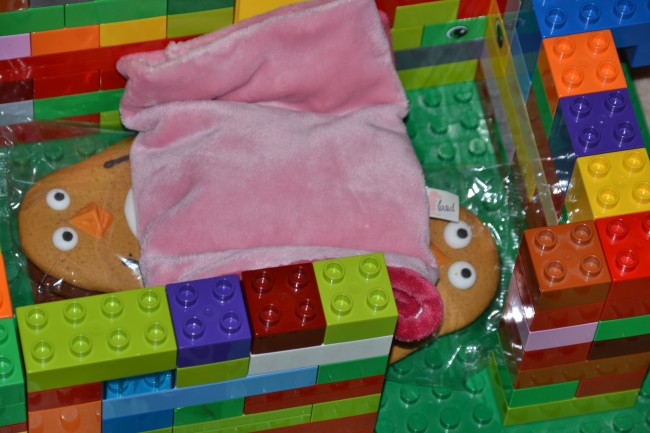 Saturday
Perry saw a lot of sporting action on Saturday being taken to gymnastics and swimming. In fact, he had such a busy morning that the kids decided he might need to cool off and made Perry a lovely snowy, icy play area. They did try to build him an igloo, but we didn't have enough ice cubes.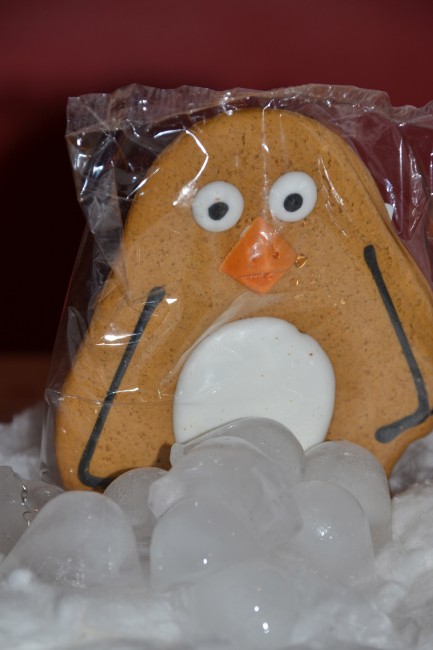 Sunday
Sunday was another busy day. We took Perry out on a bike ride in the pouring rain. I bet he was very glad to be wearing his waterproof cover! Back at home we warmed up with our own version of a babyccino with a Perry on the side.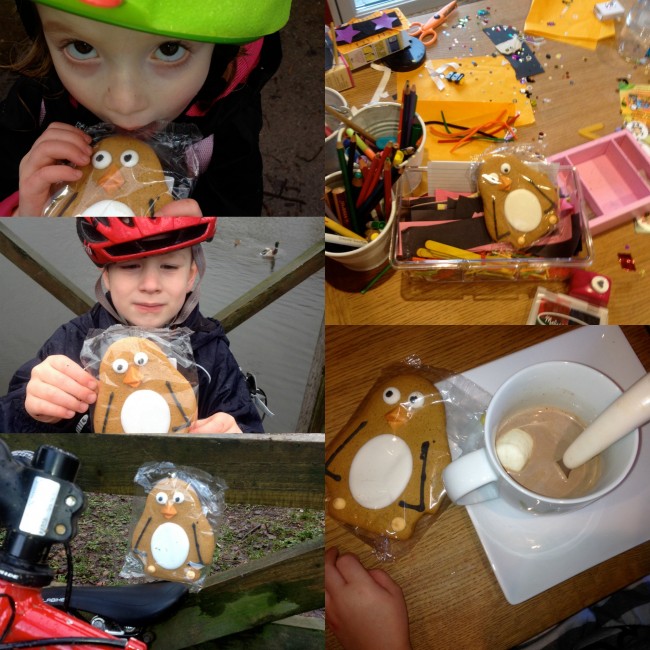 You might also notice a lot of mess in this collage, this was mostly due to Z making Perry a pirate ship, complete with a treasure chest for each Perry we started with.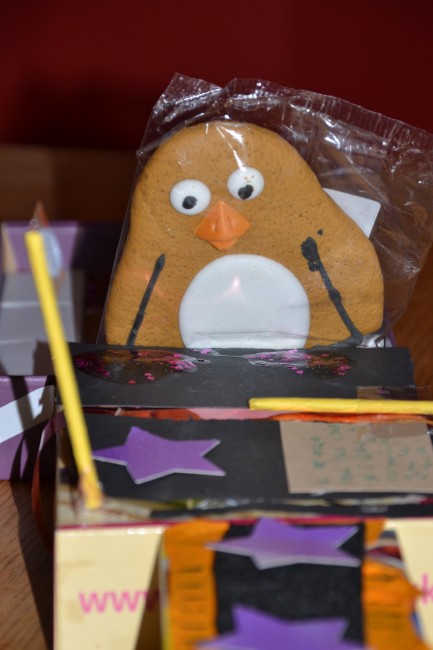 Finally in an effort to get organised for school, Perry helped with some flapjack making.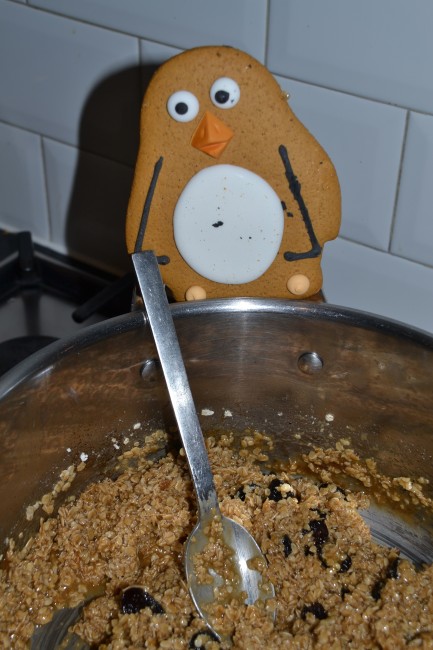 Huge thanks to Costa Coffee for sending us Perry the Penguin. We had lots of fun playing and even more fun eating.
We were sent 10 Perry the Penguin biscuits and a £25 voucher for the purpose of this post.
To find out what the other  9 bloggers got up to with Perry search #PerryOnTour or visit the Costa Coffee Facebook page