In preparation for the Crayola Twitter party tonight, we've been busy reviewing items from the My First range.
The Musical Rub-Art Station is very cool. The set comes with the rub-art station itself, three crayons, a holder for the crayons and two dual sided rubbing plates.
The idea is that you insert paper into the frame and used the character crayon tool to rub over the surface, which reveals a funky image.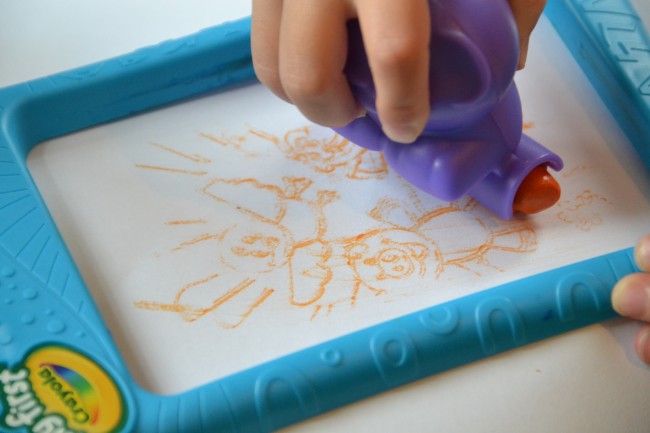 H is just over 2 and half and found this very easy and fun to do, the music inspired her to keep rubbing and even got her dancing a bit as she did it. The only part she found difficult was releasing the paper afterwards.
Musical Rub-Art station is recommended for children 24 months and older, and has an RRP of £9.99 which we think is quite good value.
Another great Crayola product we have tried is the At The Farm and Seaside Fun Sticker and Colouring Books. I thought these were great as they are a nice story, colouring book and sticker book in one. You can reuse the stickers so it can be used over and over again. H and I spent a lovely hour together today, reading the story, doing some colouring and then deciding where the stickers should go.
H used the stickers to add her own twists to the story, it was lovely and funny to watch and listen to.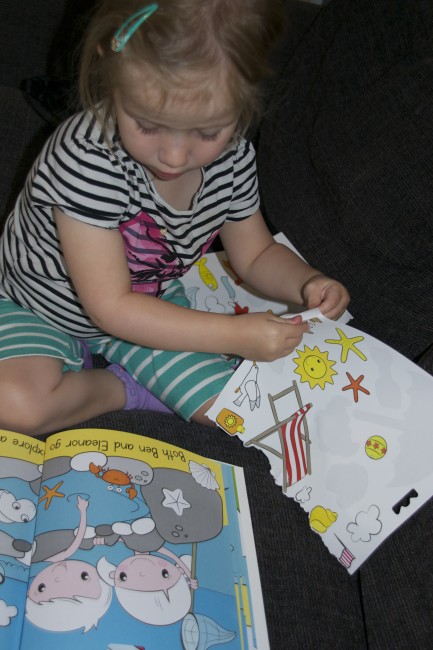 I'd definitely recommend the sticker and colouring books for use at home, but they would also be great when travelling.
These have an RRP of £2.49, which seems good value considering you can use the stickers over and over again.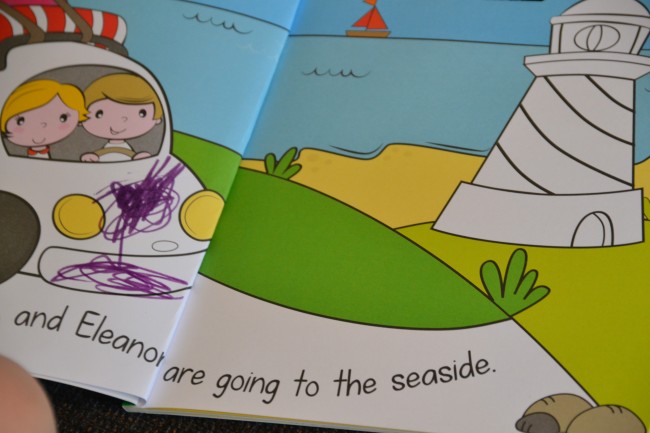 #myfirstcrayolaparty is the hashtag which will be used, please do follow this to find all tweets between 8.00pm and 9.30pm, where we will all be tweeting live! There will be prizes to be won.
We were sent the products above for the purpose of the party.  Full details can be found over on Blog by Baby.