Parragon sent us a wonderful dinosaur package a few weeks ago. The girls were very impressed by the Dino Supersaurus 2000 Sticker Book and Z ( who is not a fan of stickers ) was thrilled with his Doodlesaurus  Book.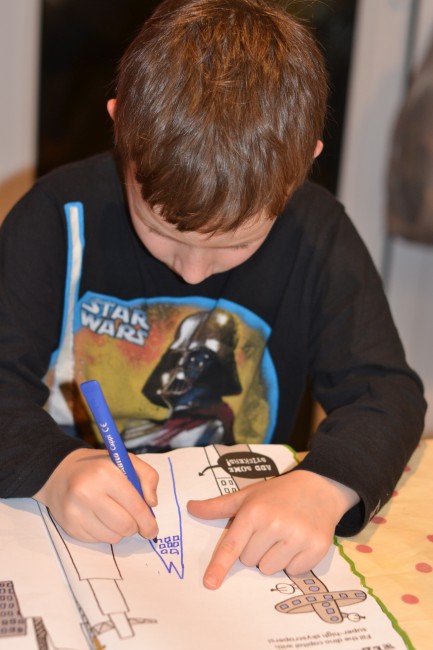 The Supersaurs are Trix, Steg, Terra and Doc who are on a mission to defeat the Evil Sinisaurs ( T-Rex, Ank and The Raptors ). The whole concept is very cool and the funny cartoons and sketchy art style definitely appealed to my younger girls as well as Z who is older.
The sticker book is packed full of scenes to fill with stickers as well as doodle pictures, puzzles and activities to complete. I really liked that the puzzles were not just the usual mazes and word searches, but were things like finishing off pictures and illustrating the story. Z especially enjoyed filling T-Rex's underground base with secret passages and security cameras,.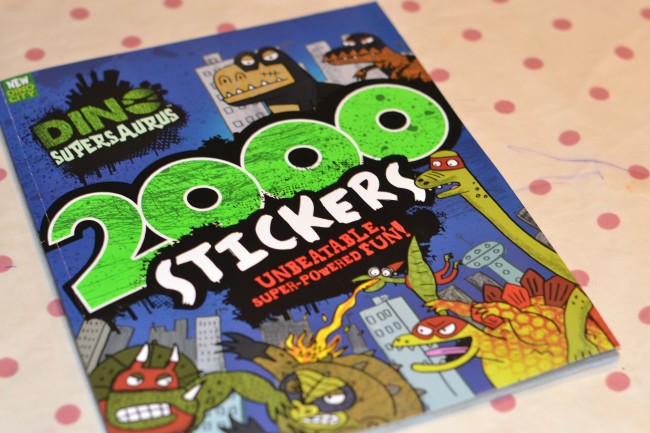 The Doodlesaurs Book came with two erasers shaped like dinosaurs with jointed legs, they are adorable and were soon snaffled away from Z by his sisters.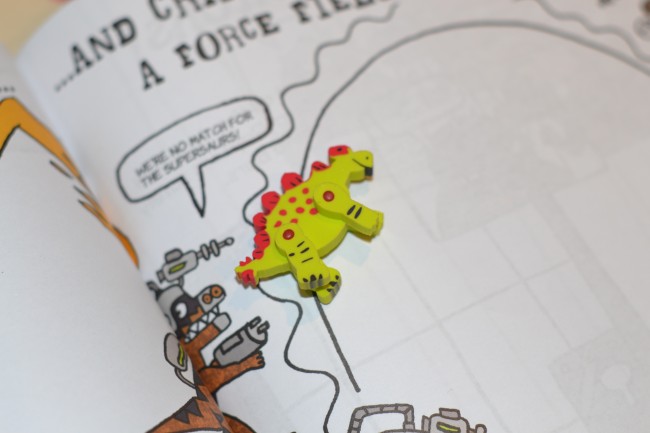 Other books in the range include Superpower Colouring and Dino Power activity book.
We loved the books we were sent, and I would definitely buy them again, they'd be especially great for taking on holiday.
We were sent the two books above for the purpose of this review.