Are you looking for somewhere to take the kids over half-term? How about the Mary Rose Museum?
The Mary Rose was the warship of the English Tudor King Henry VIII. Built in 1510, the ship served for 33 years before sinking in 1545 in the Solent, during battle against the French. In 1971 the Mary Rose was discovered by Percy Ackland after years of searching, and was eventually raised in 1982. The entire excavation of the site spanned 12 years on the seabed, racking up 28,000 dives.
Visit the official website to discover more about the Mary Rose.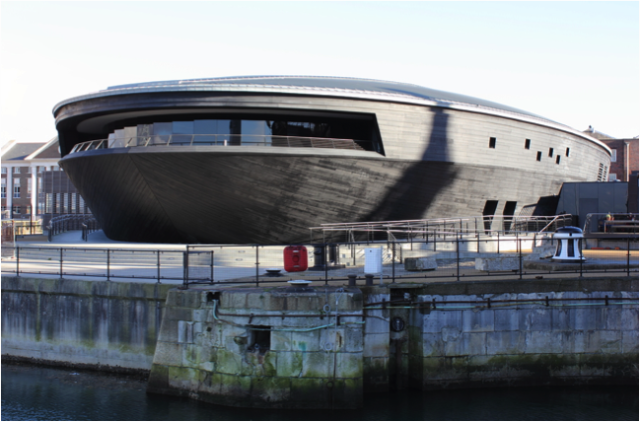 During the excavations, around 19,000 artefacts were rescued from the wreck and are now conserved safely inside the Mary Rose Museum. The Museum is located in Portsmouth Historic Dockyard and provides an informative and fun visit for all ages who are keen to discover more about one of the world's most famous ships. Highlights include unusual artefacts such as Demi cannons, a basket-hilted sword and a brass syringe as well as more than 20 interactive displays.
The Mary Rose Museum has received £23 million of National Lottery funding, and was selected as a finalist for the Heritage category in this years National Lottery Awards. The Heritage Lottery Fund has continuously supported the Mary Rose Trust over the years in order to protect and celebrate an integral part of British history and ensure that those who lost their lives, when it sank in 1545, are commemorated appropriately. The museum allows future generations to experience what life would have been like on board the Mary Rose, and serves as a learning centre for those interested in this period of history. According to the official Heritage Lottery Fund website, lottery funding has helped with the creation of not only the museum but also the hull conservation project. As well as the £23 million investment, the HLF has also awarded the Mary Rose Trust an additional £9.5 million of grants over nearly two decades.
20% of National Lottery funding is allocated to British heritage projects, including the 2014 National Lottery Awards winner St George's Market. If you'd like to put forward a project for consideration, grants range from £3000 to over £5 million.
This is a collaborative post