My little girls love to play fun games, they also love Jake and the Neverland Pirates and Doc McStuffins so anything themed with those characters is bound to be a hit in our house. These new Disney -licensed games are available now from a large number of national retailers and independent toy stores.
Doc McStuffins – Sharing is Caring Dominoes Game
H who is three loved this game. The brightly coloured jumbo dominoes come in a cute little bag, which makes the game very appealing to little ones.
If you don't have a domino to use, you can ask the other players if they can 'share' one of their dominoes with you.
I thought this was a lovely little game, brilliant for Doc McStuffins fans and the sharing twist is very sweet, brilliant for encouraging children to play well together.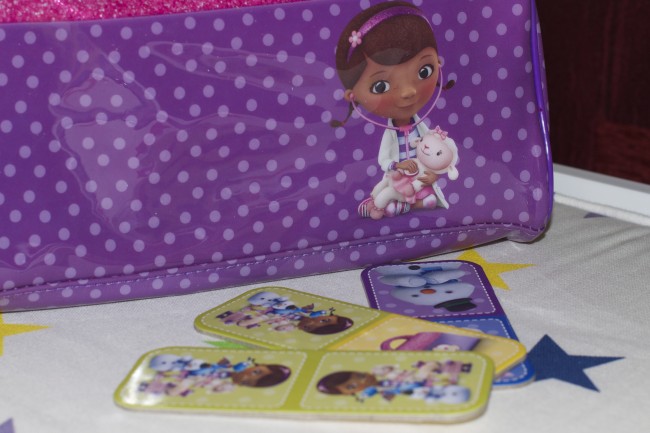 RRP £14.99,  Age 3+, Players 2+
Jake and the Never Land Pirates – Who Shook Hook? Game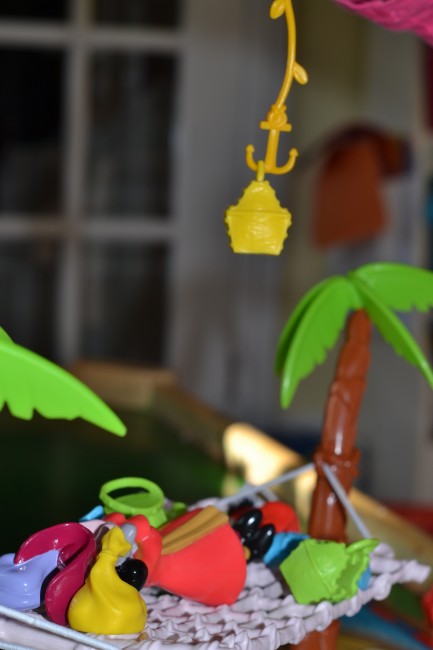 All my children love Jake, so anything Jake themed was bound to be popular, what I wasn't expecting was lots of delighted giggles, and three children playing together happily for over an hour.
Captain Hook snoozes in his hammock surrounded by all his treasure. Jake and his crew have to get the treasure back using a sword, fishing pole, tweezers or shovel.
Children spin the wheel to see where they move to next, sometimes you can choose which device to 'steal' the treasure with or sometimes you have to get a particular colour of treasure.
The game board and pieces feel very sturdy and good quality. Plucking the bits of treasure was hard enough to keep the kids interested, but easy enough for them to manage themselves.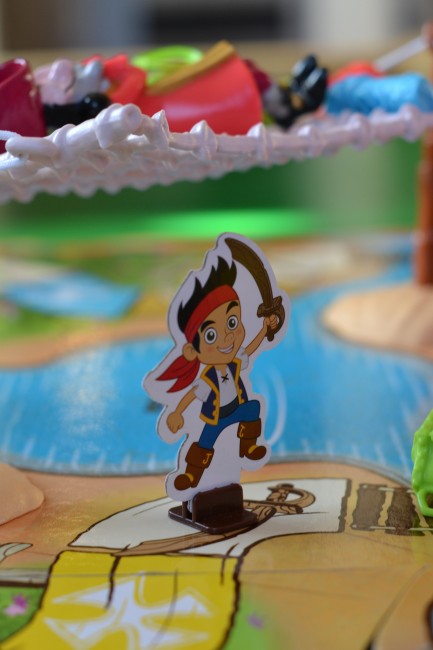 We'd definitely recommend Who Shook Hook, it's great fun for everyone and brilliant for developing logic skills.
RRP £19.99, Age 4+, Players 2-4
Disney Princess – Dazzling Princess Game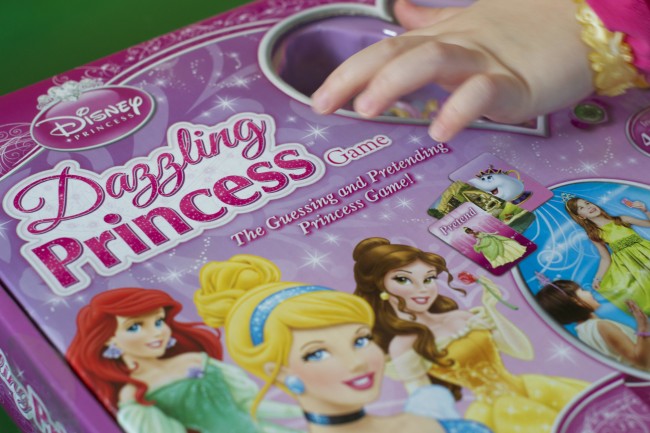 H was so excited to see the bracelets, jewels and tiara headbands in this game. The idea is that you take a card, guess who the princess is and then use a special big red jewel to reveal the answer. If you're right you can add a sparkling gem to your bracelet, ring or tiara.
Out of the three games, this was the one my girls were least interested in, but saying that, they have loved showing it to their princess loving little friends. Revealing the princess with the jewel on the card is a lovely touch and quite exciting for them.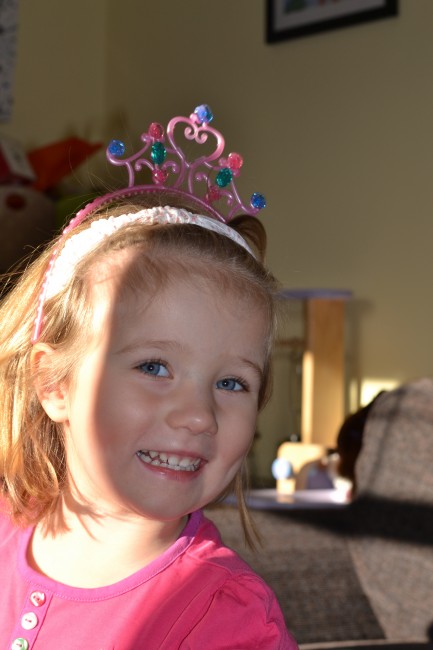 Again, this is a really lovely little game, great fun and good for practising counting!
Age 4+, Players 2-4, RRP £19.99
 We were sent the above games for the purpose of this review.