I can't quite believe it's November and I'm only just sitting down to write about our holiday from April 2015! Partly because it wasn't a blog holiday, we paid for everything ourselves so there wasn't the pressure to write about it in a timely manner, but we had such an amazing time that I really do want to immortalise it in a blog post. I never ever thought we'd be able to afford to stay at a hotel as wonderful as The Grand Floridian, but Virgin Holidays managed to find us a great deal with the dining plan included so it was actually quite reasonable, and because the rooms are so spacious it meant all 5 of us could stay in one room, which cost less than two rooms elsewhere.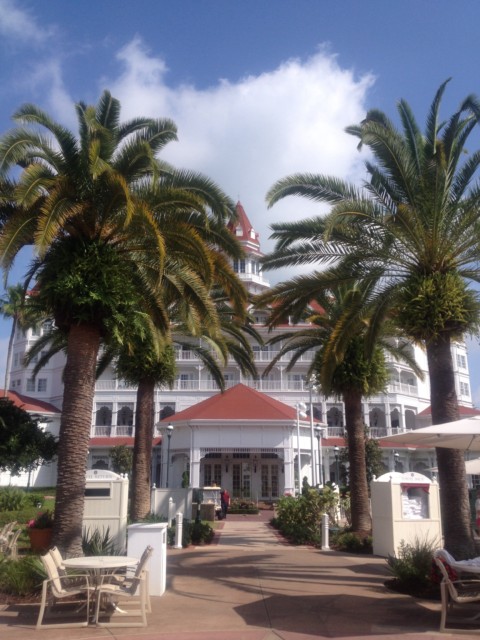 If you do want to stay in Disney World Resort I would absolutely recommend getting the Disney Dining Plan. If you choose your meals carefully it works out at amazing value and means you don't have to worry about how much you're spending as you go along. For us it also meant the kids could have a snack treat each once a day, whereas usually they share which causes obvious problems, so it was a real 'treat week' for them.
We bought the Disney Dining Plan which was more than enough food for us, and meant we didn't need to pay for anything extra food wise.
Disney's Grand Floridian Resort and Spa
I'm not sure I can find the words to tell you just how impressive The Grand Floridian Resort and Spa actually is. We parked up outside and were immediately offered concierge service with a very warm welcome. As we entered the lobby we were all speechless for a moment as we took in the splendour of our surroundings. I felt like I'd stepped back in time. The wide staircases, high ceilings and Victorian elegance brought huge smiles to all our faces.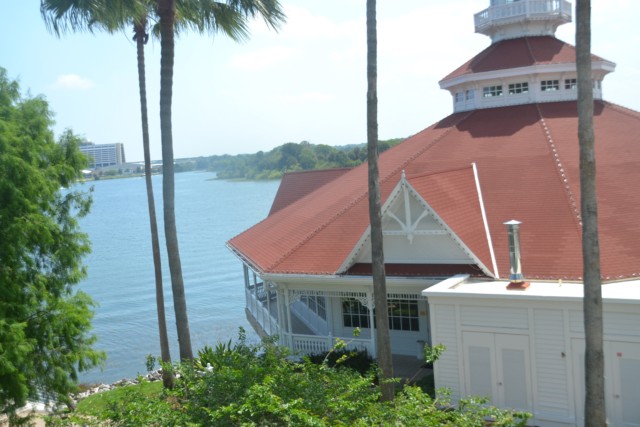 The children found a little TV area while we checked in. The check-in process was easy and fast and our room just a short walk from the main building. The hotel is split into several buildings which makes it feel much smaller than it really is. All the buildings are close to the amenities so it doesn't matter too much where you are located. We had the most amazing view over the Seven Seas Lagoon looking right at Cinderella's Castle which was just perfect for firework watching. I couldn't have hoped for a better room.
We had two double beds and a smaller sofa type bed which Zak assures me was very comfortable. It was perfect for a young family of 5.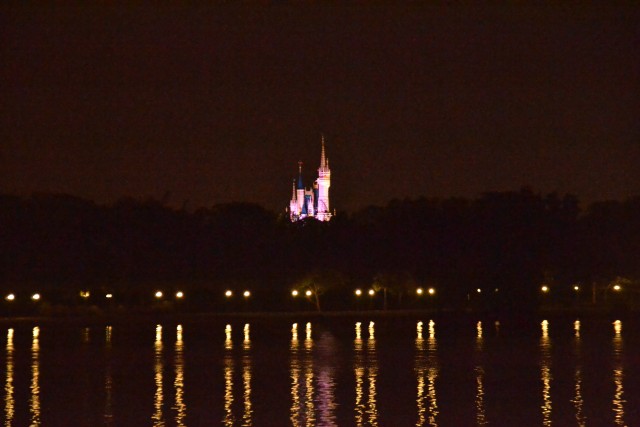 I remember as a child wishing I could stay in a Disney hotel. I honestly felt like my childhood dream had come true and exceeded every expectation I had. A holiday at Grand Floridian is the most magical experience. I'd go back in a heartbeat.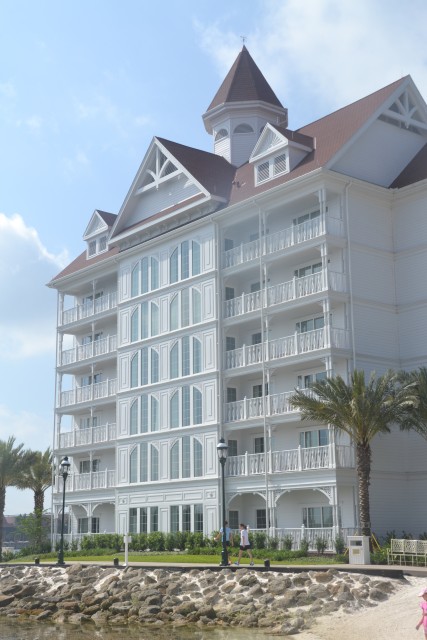 Where to eat in the Grand Floridian
Gasparilla Island Grill is open 24 hours a day offering snack service meals, we generally had breakfast here, the kids especially adored the Mickey Waffles and pancakes. We purchased refillable drinks cups which could be refilled throughout our stay and were definitely worth the extra money.
Citricos, Narcooses and Victoria and Alberts are all fine dining, which we didn't try this time. Although we have had an amazing meal at Artists Point in Wilderness Lodge before, so I can tell you Disney fine dining, is exceptionally fine!
We had a couple of AMAZING breakfast in the Grand Floridan Cafe, all beautifully served with wonderful coffee, it was a very special way to start the day and the word cafe doesn't do the elegant dining room justice.
1900 Park Fayre is home to several character meal options making Disney meal dreams come true. The dining room is adorned with carousel horses with beautiful high ceilings. It was busy, but we didn't have to wait for food and every option was available. We ate at Cinderella's Happily Ever After Dinner and the Supercalifragalististic Breakfast during our stay.
Supercalifragalististic Breakfast
We love a good breakfast buffet and this is one of the best we've sampled inside and out of Walt Disney World. My husband and I filled up on fresh omelets, carved ham, pancakes, fruit and coffee while the kids enjoyed pancakes, Mickey-shaped waffles and every other breakfast item you could dream of. It was a great opportunity for autograph signing too, we met Mary Poppins, Alice in Wonderland and the deliciously mad Mad Hatter. It was a very special start to the day and very much recommended.
The kids all look like they're wearing mascara in this photo, but it's the remnants of their rather wonderful pirate makeover from the previous day in The Pirate League.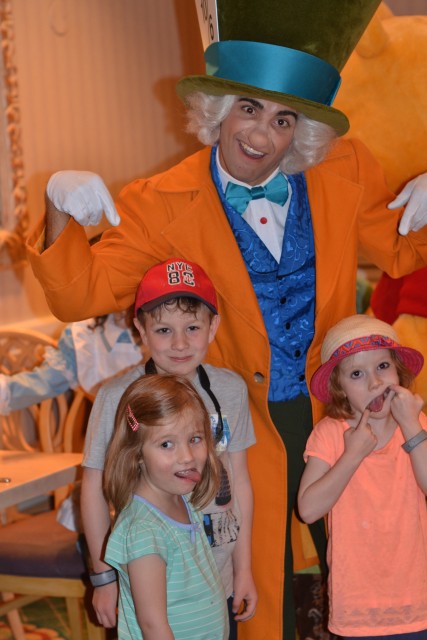 Cinderella's Happily Ever After Dinner
The food at this dinner was delicious with a huge amount of choice and variety for grown ups including carved beef and pork, Asian and European dishes. There was something for every taste and kid friendly options as well. I love buffets like this as it gives my children the chance to try  something new, while still knowing there are 'safe options' so no one leaves hungry.
However, the best part of this meal were the characters, Anastatsia and Drizella were incredibly entertaining. We still tease Zak that Drizella remembered his name and shouted 'Hey, Zak' as she left in her evil voice. Prince Charming and Cinderella were very charming, but the real stars of the show were the Ugly sisters. It's a meal we will always remember very fondly.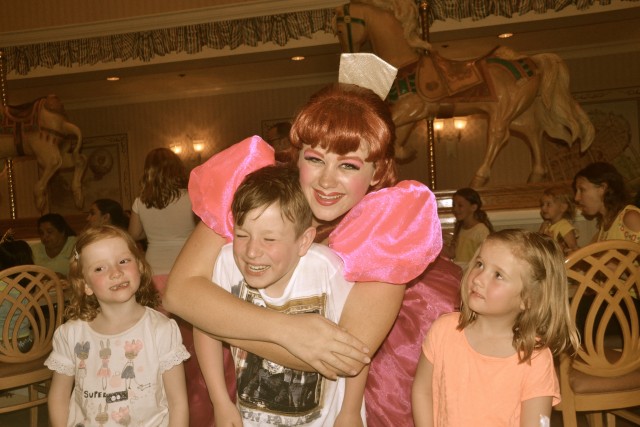 Recreation at the Grand Floridian Resort and Spa
Pools at the Grand Floridian
I could have happily spent many days just relaxing at the Grand Floridian Resort and Spa. Unfortunately I didn't get chance to sample the spa, but I sure it's a wonderful experience as everything in the resort is of such a high standard.
The beach pool overlooks the beautiful Seven Seas Lagoon and has a fanastic 181-foot-long waterslide which my children loved. In typical Disney fashion the pool is beautifully themed to fit the surroundings with cascading waterfalls and the water tapers in as if you're walking into the sea which is perfect for younger children. Adjacent to the pool is a bar and lounge area for snacks and drinks. Private cabanas can be hired for an extra fee.
My children particulary enjoyed the children's water play area complete with small slide and shooting water fountains.
For when you want a calmer pool experience, the Courtyard Pool is huge and has whirlpool spas to relax at the end of the day.
Complimentary towels are available from the poolside and life guards are generally on duty.
Motorised Boat Hire
Boats are available to hire from the Marina. My son and Husband had a great 30 minutes exploring the lagoon in a small speed boat. This was especially memorable for my little boy, who saved his holiday spending money to pay for his boating adventure.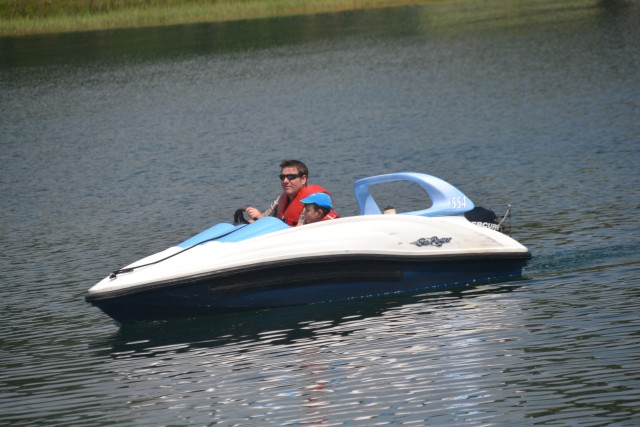 Movies under the Stars
Hotel guests can watch movies on a huge screen in the evenings, again my children thought this was the best treat ever and gave us more lovely memories as we snuggled up together to watch the movies.
Campfires at the Grand Floridian
There is a nightly campfire available where guests can toast marshmallows in a large campfire assisted by hotel staff. This is another example of the many special touches which make a stay in a  Disney hotel so very special.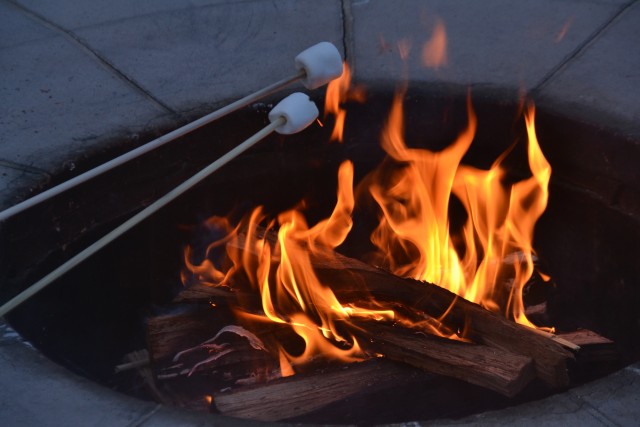 Electrical Water Pageant
This delightful nighttime water parade takes place on the Seven Seas Lagoon each evening and be viewed from the Hotels on the lake. The best viewing points at The Grand Floridian are by Narcooses and from the beach area near the beach pool.
Sparkling sea creatures cruise the lagoon to electronic Disney tunes. Just hearing the music makes me smile and the kids loved it too!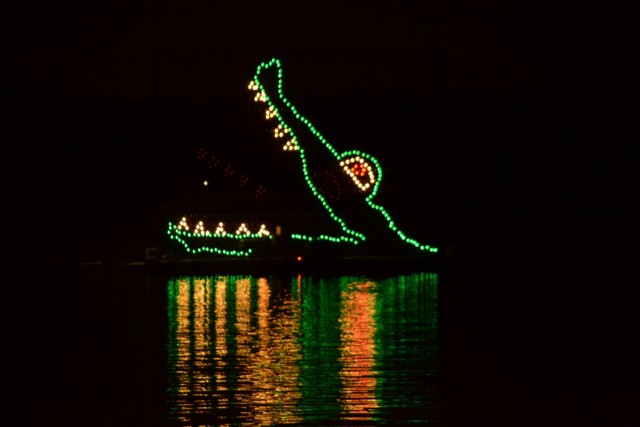 Grand Floridian Transportation
When we first visited Disney my children were aged between 2 and 6 so easy transport and access to parks was of prime importance.  One of the best things about The Grand Floridian the huge choice of transportation options.  The monorail route gives easy access to Magic Kingdom and Epcot as well as the other hotels on the monorail route.  You can also get a boat to Magic Kingdom and buses to all parks. It's just so easy and a huge benefit to staying onsite.
I would absolutely LOVE to go back to the Grand Floridian, one day maybe…