My little girls LOVE Doc McStuffins, they've even set up their own 'clinic' in the garden where they bandage up their toys. It has been magical watching them play together this summer, and they've grown so much closer for finding a shared interest.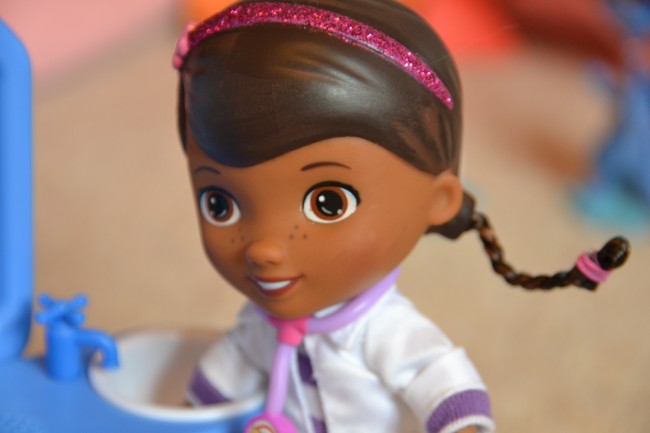 We first discovered Doc McStuffins toys in Disney's Hollywood Studios and I have never seen H so excited as when we bought her the doctors kit. Her birthday this year was completely Doc McStuffins themed, even down to the pants.
The Magic Talkin' Checkup set is very cute. The miniature Doc is perfect, and even comes with a little doctors bag complete with instruments.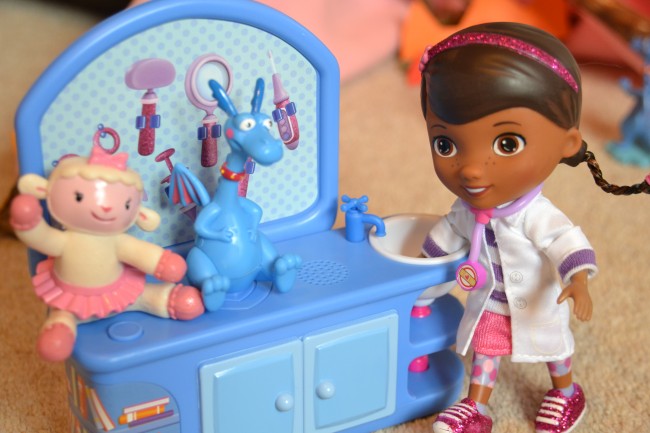 If you sit Stuffy or Lambie on the table and press the round button they speak, which the girls loved. It really brought their play to life.
Priced around £19.99, I do think this is an expensive toy for what it does, and our batteries didn't last very long either. However, the girls have already played with it a lot, and made it part of their general play. For example. last week Doc set up her clinic in a homemade tent.
I'd say this is a great addition to any little Doc McStuffin fans collection.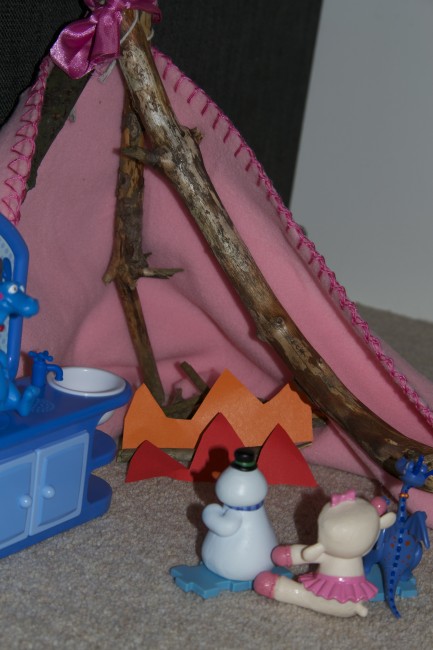 Lots of other great Doc McStuffins toys are also available.
We were sent the toy for the purpose of this review.