Navigating the labyrinth of health insurance policies can be both intricate and overwhelming. Among the plethora of questions that beneficiaries grapple with, one stands out for many women: "Does Medicare cover mammograms?" Given the crucial role mammograms play in the early detection of breast cancer — a disease that affects one in eight women over their lifetime — this question is of paramount importance. In this in-depth guide, we'll explore Medicare's coverage of mammograms and offer clarity on this critical subject.
Understanding the Significance of Mammograms
Before delving into the nuances of Medicare coverage, it's imperative to recognize why mammograms hold such importance. A mammogram is essentially an X-ray image of the breast. It's a primary tool used to detect and diagnose breast diseases, especially breast cancer.
Early detection of breast cancer through mammograms can lead to a broader array of treatment options and a higher likelihood of successful treatment outcomes. The American Cancer Society underscores the value of regular mammograms, especially for women aged 45 and older. With this foundational knowledge in place, let's explore how Medicare intersects with mammogram coverage.
Medicare's Approach to Mammogram Coverage
In a nutshell, yes, Medicare does provide coverage for mammograms. However, the specifics of this coverage depend on the type of mammogram and the segment of Medicare in question. Here's a detailed breakdown:
1. Screening Mammograms: These are preventive checks. They're performed routinely for women over a certain age, even if no symptoms or signs of breast diseases are evident.
Medicare Part B offers coverage for one screening mammogram every 12 months for women aged 40 and over. This annual coverage ensures that beneficiaries can maintain regular check-ups without financial impediments.
For those between the ages of 35-39, Medicare Part B provides for a one-time baseline mammogram. This allows for an early assessment, which can be crucial for detecting any abnormalities or changes in subsequent years.
2. Diagnostic Mammograms: These are more specialized and are performed when a specific concern arises. This could be due to factors like the detection of a lump during a physical examination or if an anomaly was identified during a routine screening mammogram.
Medicare Part B extends its coverage to diagnostic mammograms whenever they're deemed medically necessary. Unlike the screening mammograms, diagnostic ones don't come with a strict once-a-year limitation. The frequency is contingent on the medical necessity, meaning it's based on a doctor's recommendation and findings.
Demystifying the Cost Structure
While understanding the scope of coverage is crucial, the financial implications tied to it are equally vital. So, what does Medicare's mammogram coverage mean in terms of out-of-pocket costs?
Screening Mammograms: Under the umbrella of Medicare Part B, beneficiaries who get their mammograms in a facility that accepts assignment generally pay nothing. This means the test is fully covered without any deductible or coinsurance coming into play.
Diagnostic Mammograms: The cost dynamics shift a bit here. Medicare covers 80% of the Medicare-approved amount. Consequently, beneficiaries are expected to shoulder the remaining 20%. Additionally, the Part B deductible applies. Given the variability in costs across different facilities and regions, it's prudent to check in advance to avoid unexpected bills.
The Medicare Advantage (Part C) Perspective
Medicare Advantage, commonly referred to as Part C, is an alternative to Original Medicare. Offered by private insurance companies approved by Medicare, these plans are required to cover everything that Original Medicare covers, excluding hospice care (which Part A still covers).
In the context of mammograms:
Both screening and diagnostic mammograms are covered by Medicare Advantage plans. However, the specifics of this coverage — including potential copays, deductibles, and other out-of-pocket expenses — can vary significantly from one plan to another.
It's imperative for beneficiaries to liaise directly with their plan providers or meticulously go through the plan's documentation to get clarity on the terms and conditions governing mammogram coverage.
Looking Ahead and Concluding Thoughts
Breast cancer, with its wide-reaching impact, underscores the profound importance of regular mammograms. Through Medicare's extensive coverage of these screenings, it's evident that both the medical community and policymakers understand and prioritize this.
However, being covered is just the starting point. Beneficiaries must be proactive, not just in availing the screenings, but in understanding the intricacies of their coverage, being aware of any associated costs, and maintaining an open dialogue with their healthcare providers regarding the nature and frequency of the mammograms they might need.
In the broader spectrum of health, information is a potent tool. By staying informed and proactive, one can navigate the Medicare landscape with confidence, ensuring that preventative measures like mammograms are not just accessible, but also understood in their entirety.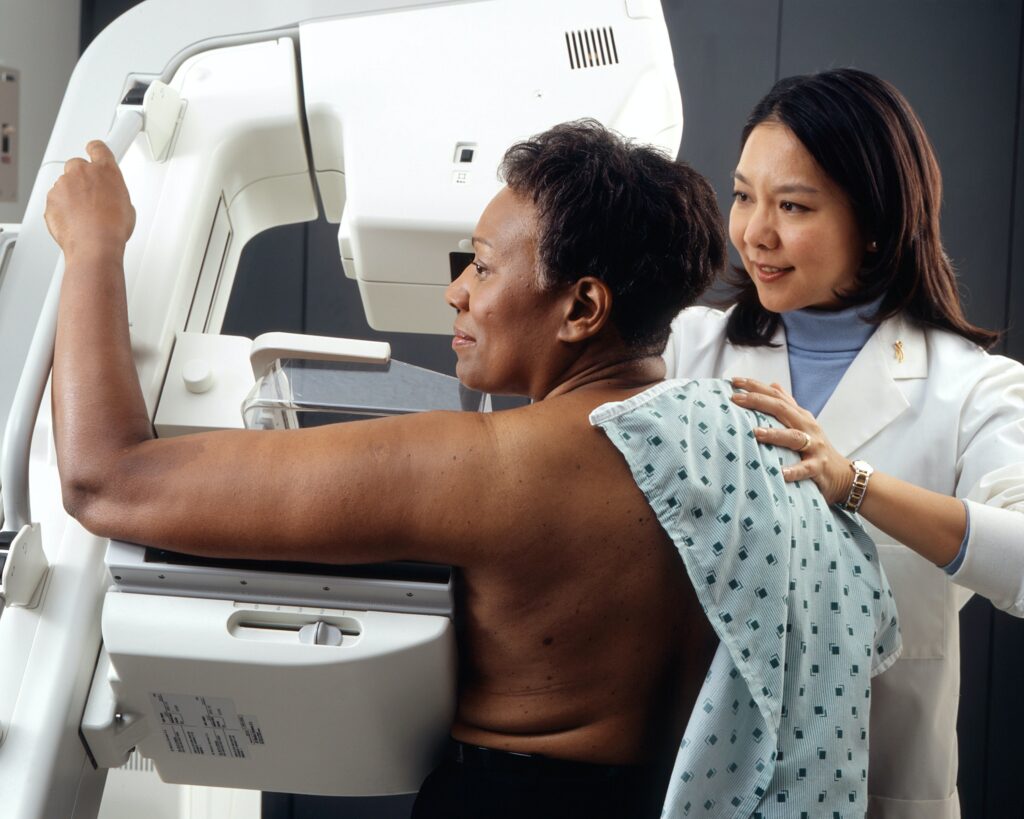 Collaborative post