Its no secret that I LOVE LEGO and DUPLO. I have the best memories of building LEGO with my Dad when I was growing up, and want my children to have the same. Z has been playing with DUPLO since before his first birthday and pretty much every day since.
We are so excited to be part of the LEGO DUPLO panel this year and my three little testers were very happy to receive these sets last week.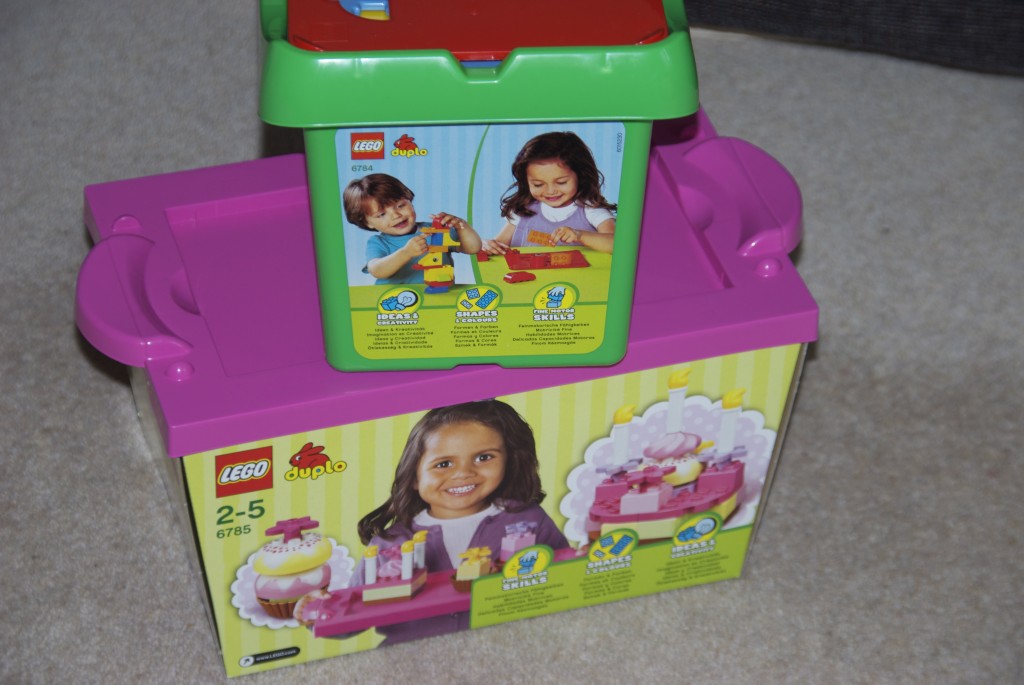 The Creative Cakes set is just perfect for S and H. They spent a very happy morning after the DUPLO arrived making cakes for me and singing Happy Birthday. I wasn't expecting Z to be interested in this set at all, but he got stuck in straight away with the girls. The box contains enough bricks to make many different cakes including two cupcake bases and pieces for a big cake. The lid for the box is also a tray to carry the cakes with, which I thought was a lovely touch.
This set is especially good for role play. S has been selling me cakes in her shop and feeding her dolls.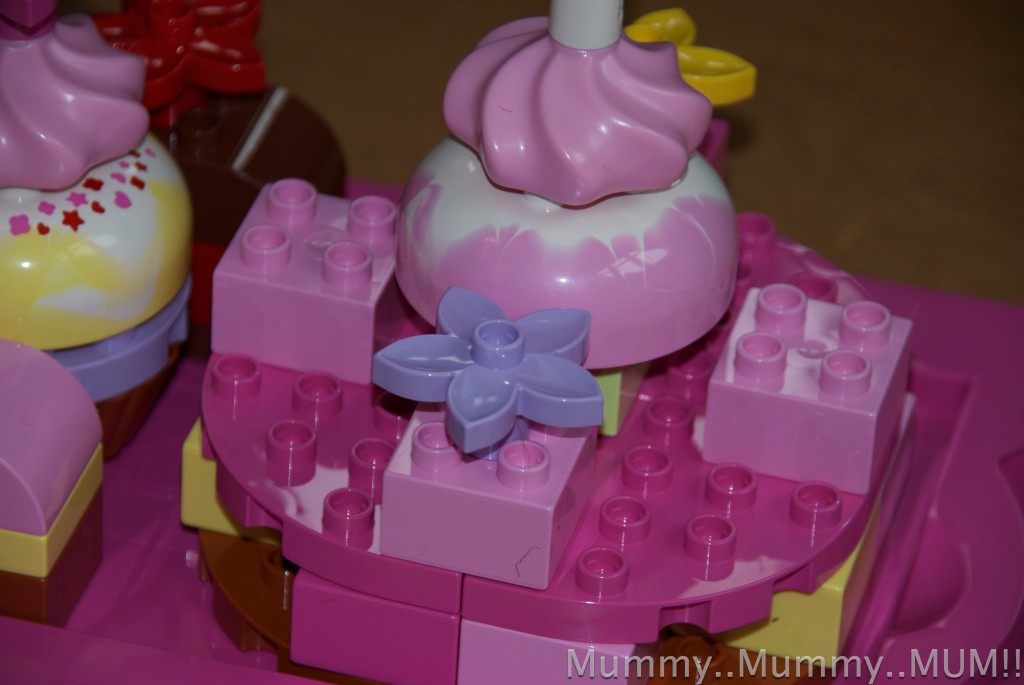 The cupcakes were easy enough even for H to build, S struggled with the bigger cakes, but still tried to make them by copying the pictures. Z built all of them with no problems. The fact that this set can keep all three of my children engaged shows just how much use you get from DUPLO.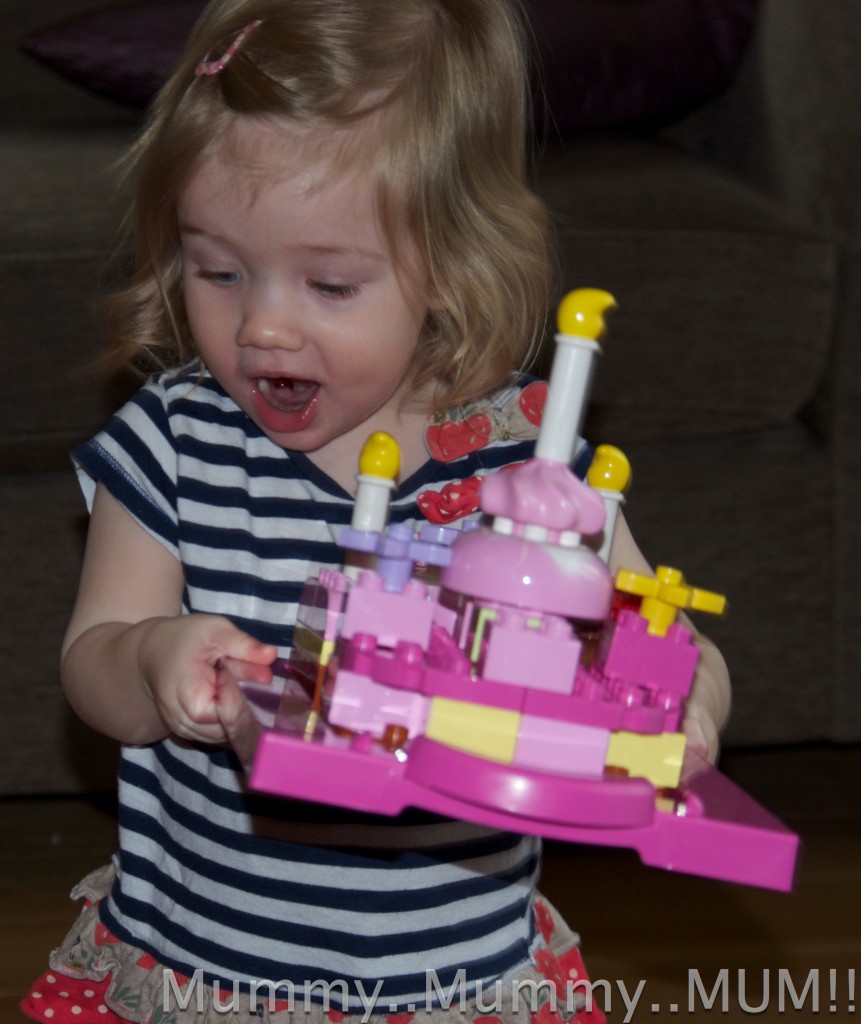 We used the cakes to practise counting with H and adding and subtracting with S. The candles were especially useful for this.  S also tried to teach H shapes and colours with the bricks.
The big cake was great for me to show Z some basic fractions. Splitting the cake into halves and quarters seemed to make sense to him.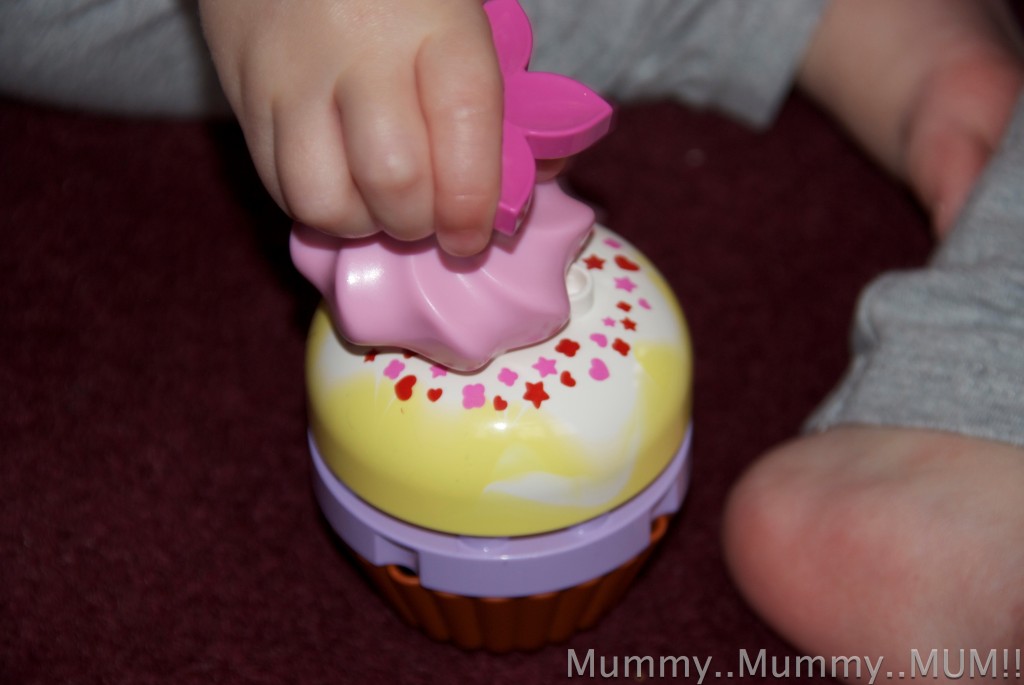 You can see from this photo that DUPLO is perfectly sized for little hands and is very durable. The only time we have ever damaged a DUPLO brick is when I got one jammed in the door.
We thought the Creative Cakes DUPLO was great, simple enough for my 18 month old and still fun for an almost 5 year old. I think that is pretty impressive.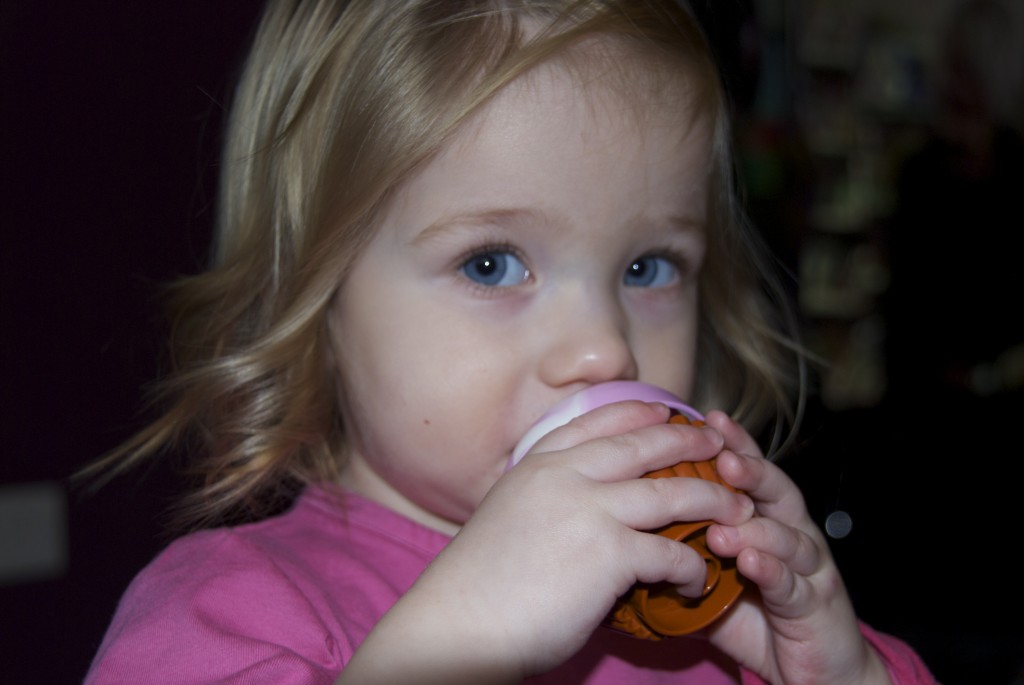 DUPLO in general
My chidlren are 18 months, 3 and almost 5, so spread right through the recommended age for DUPLO. They each have a different approach to playing with their DUPLO.
Baby H can fit the pieces together but cannot really build anything. The cakes are great for her as she has something she can instantly recognise and play with.
S struggles to build following instructions and from images, but she does try and I'm sure will improve as she practices more. She like to build towers and houses and move the little people around. She uses DUPLO mostly for role play games.
Z is more of a stickler for how things should be. He likes his sets built up correctly and can follow instructions amazingly well. I am sure that all the years playing with DUPLO have been fantastic for improving his fine motor skills, logic and patience. I have loved watching his imagination grow and I'm sure DUPLO has helped with this. He can often be found using the bricks to make aeroplanes, space ships and animals. Even though Z is now very competent with LEGO he still loves to play with DUPLO too. It really is a very long lasting toy.
We have recently discovered that DUPLO can be used with LEGO. I have have asked Z to test this for me. We will let you know how we get on.
We received the Creative Cakes set to review. All words and opinions are my own.