Lockdown here has been mostly about delicious foodie treats mixed with long walks and bike rides. Our Christmas chocolate supply disappeared a long time ago, so I've been searching for some slightly unusual and special Easter foodie treats for everyone.
Luckily Pantry House fine foods came to my rescue with this lovely selection of snacks, treats and Easter eggs. Delivery was quick and the box very well packaged.
My 3 year old is dairy free which can make it hard to find tasty and reasonably priced snack items. The MOO FREE brand is one of our favourites anyway but I hadn't come across Buttermilk chocolate before. The sultana cake was also milk and egg free which was great.
My older children were thrilled with the sharing pack of biscuits, and three of each flavour meant that there were no arguments either.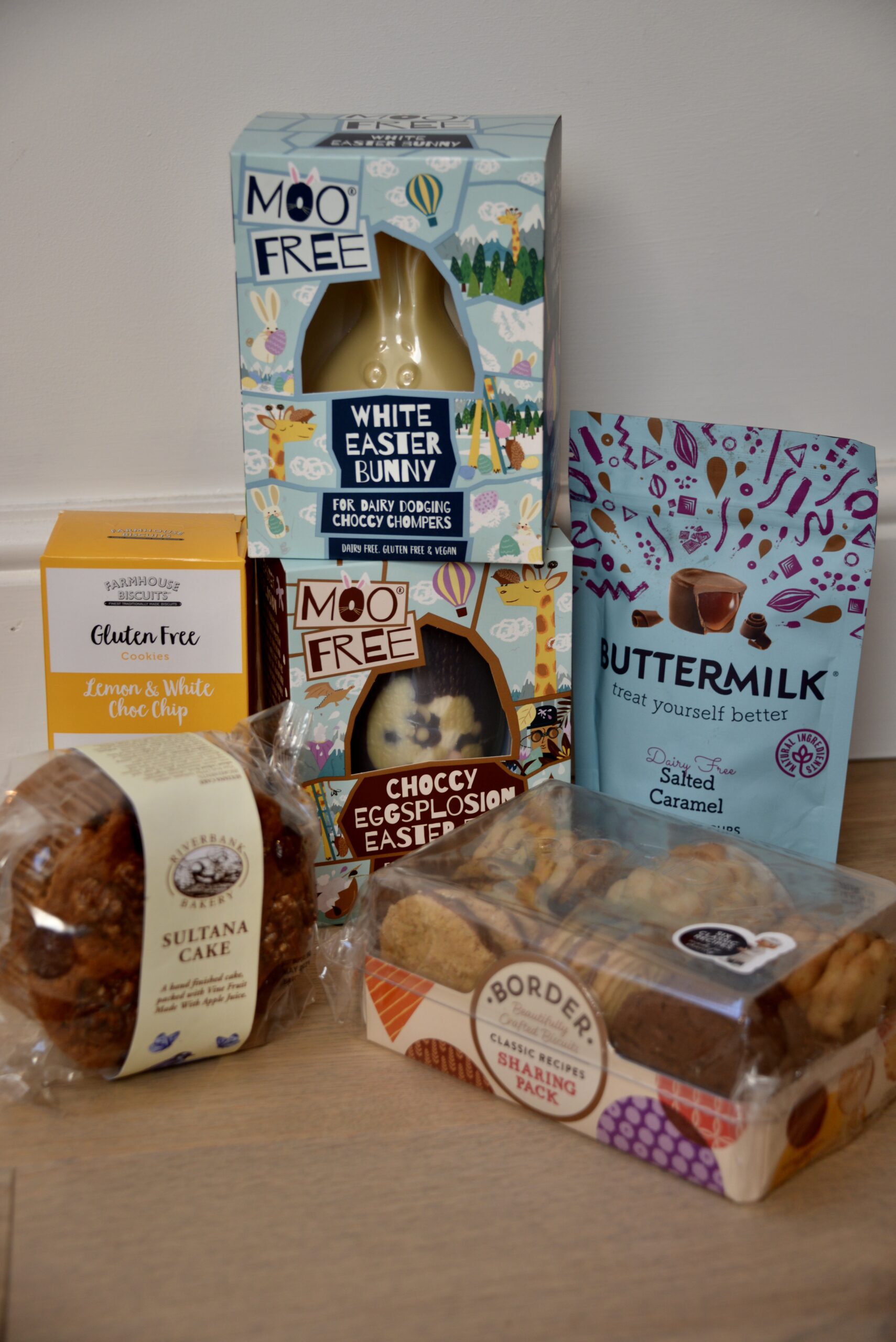 Pantry House has so many delicious looking products I can't decide what to order next. I love the look of the Little Pancake Company kits. The loaded rocky road flavour looks AMAZING!! We're big fans of Superfood Bakery and Cocoba products anyway and what's great for me about Pantry House is the large selection of vegan and dairy free products which can be hard to find in supermarkets.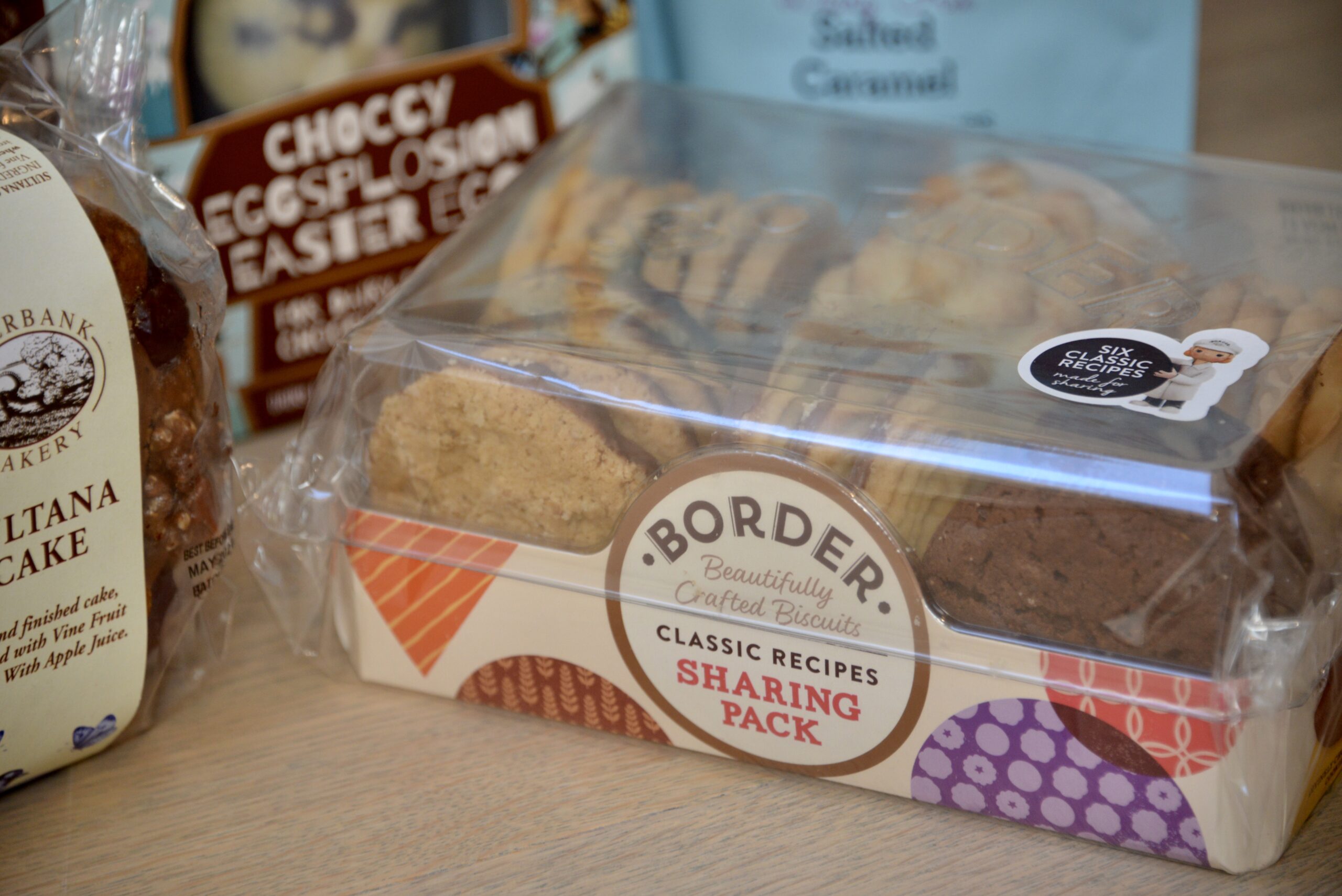 Easter Treats from Panty House
Pantry house has some beautiful unusual Easter gift ideas too including bunny biscuit decorating kits, chocolate daffodils and hot chocolate gift sets which all make a lovely alternative to a traditional Easter egg.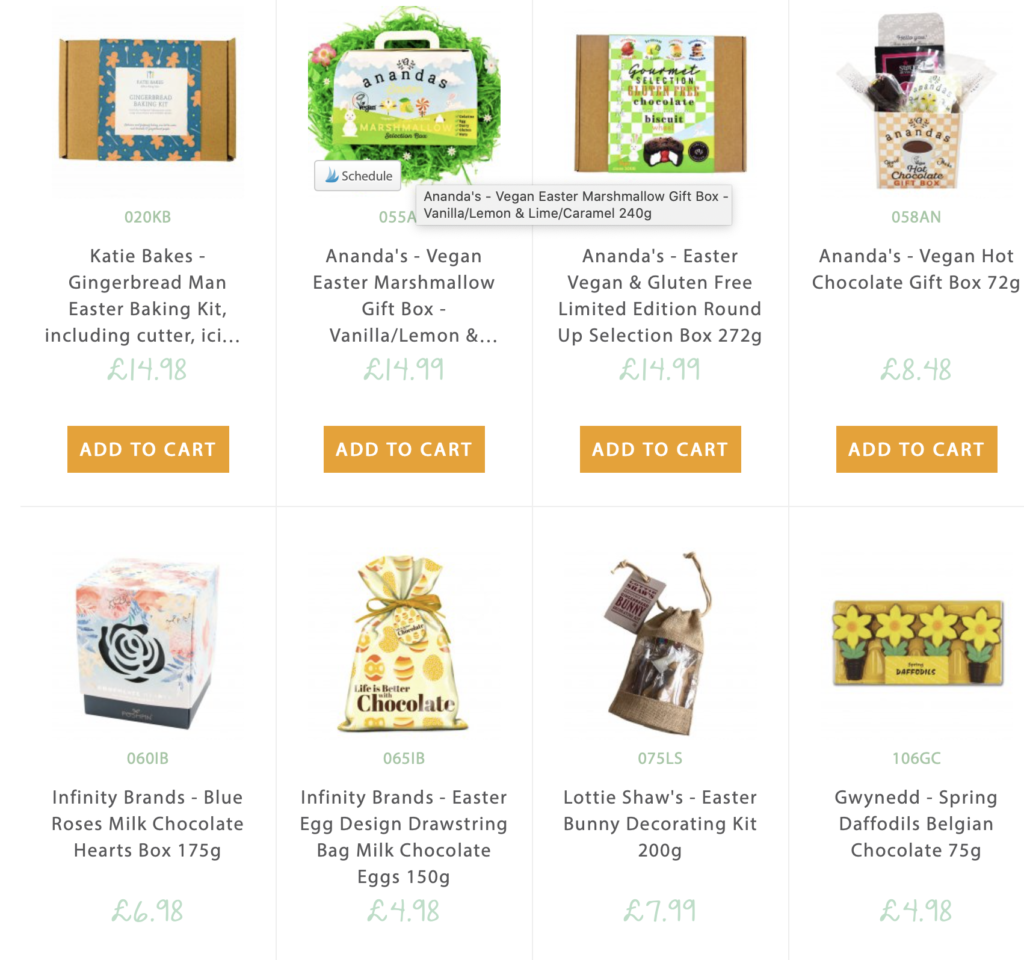 What treats would you choose?
We were sent the items above to review