Sometimes on a morning when H and I are on our own, we head off to our local M and S for a hot chocolate and a wander around. H is always drawn to the Emily Button range, because of the wonderfully girly packaging.
She was delighted to receive some products to review.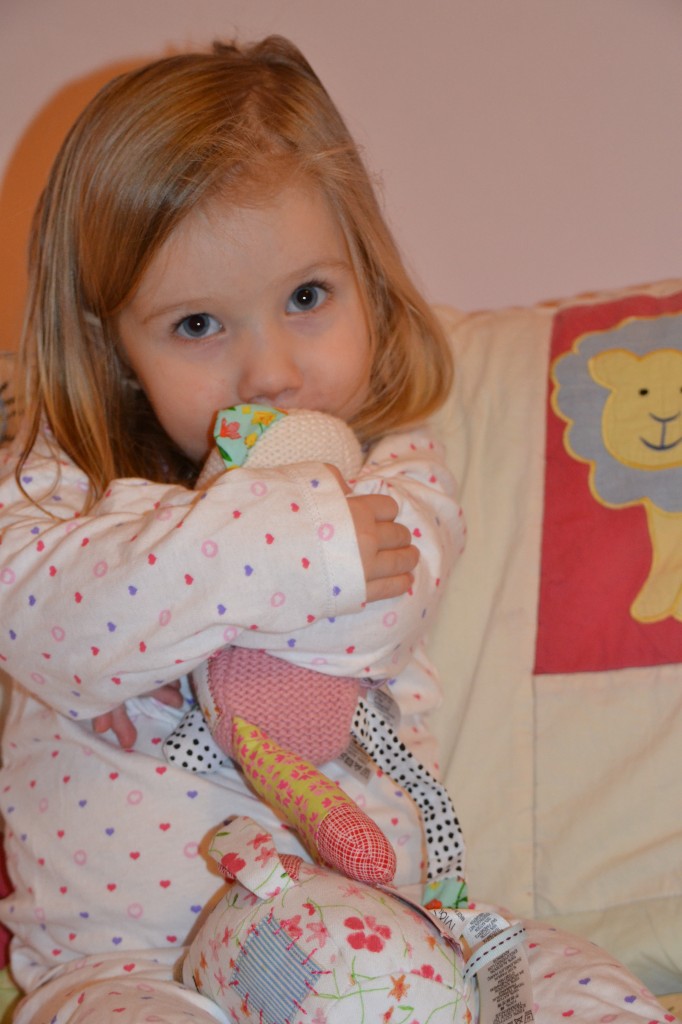 Emily Button is a rag doll who has two friends Mousey the mouse and Bobble the cat. Emily, Mousey and Bobble are beautiful soft toys, quite vintage looking and excellent quality. H loves them to bits.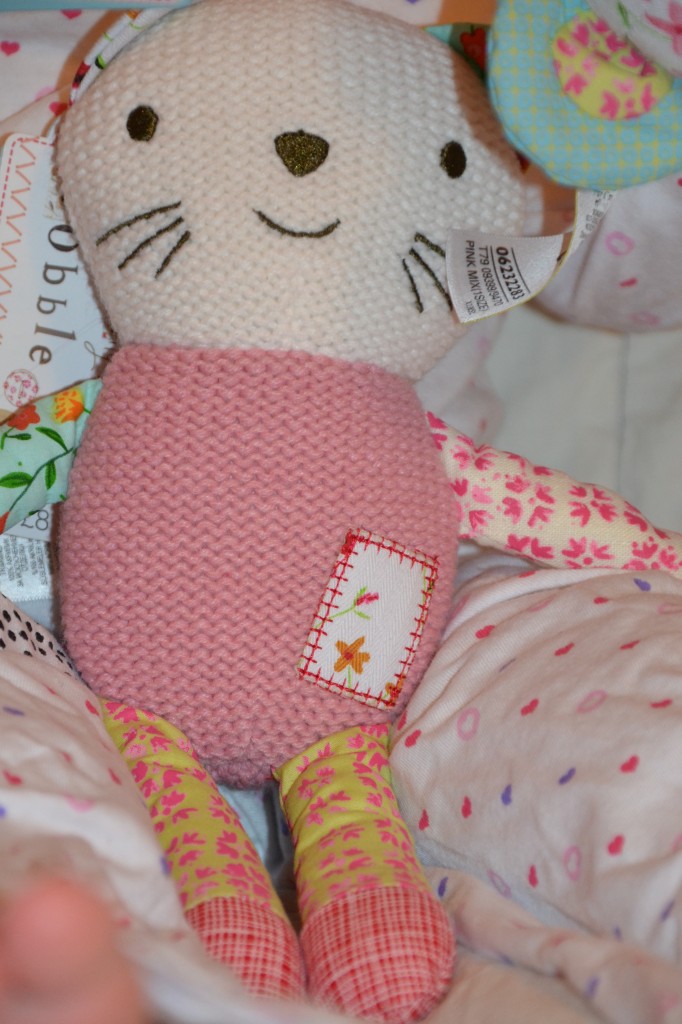 The trailer says 'Have you ever wished your favourite toy came to life…' this really made me think of H as she plays very creatively with her toys making them speak to her. I can just imagine her pretending and wishing they would come alive.
The Emily Button website  has games to play and picture to print and colour. My favourite part of the website however, are the ideas for things to make and cook. They are all explained very simply in stages making them seem very doable even with little children. We made Bobble this crown, what do you think?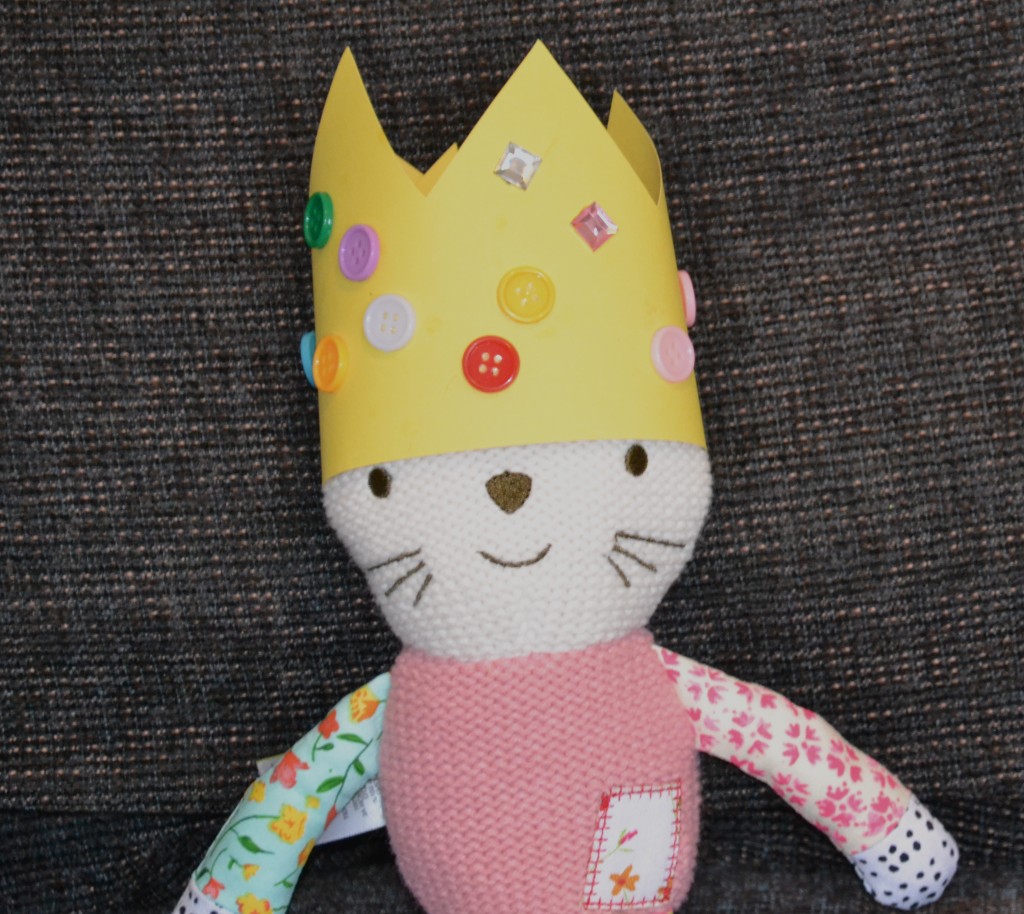 There are also some lovely stories to read together all with fantastic illustrations, H often asks to sit with me on the 'puter' so we can read them together.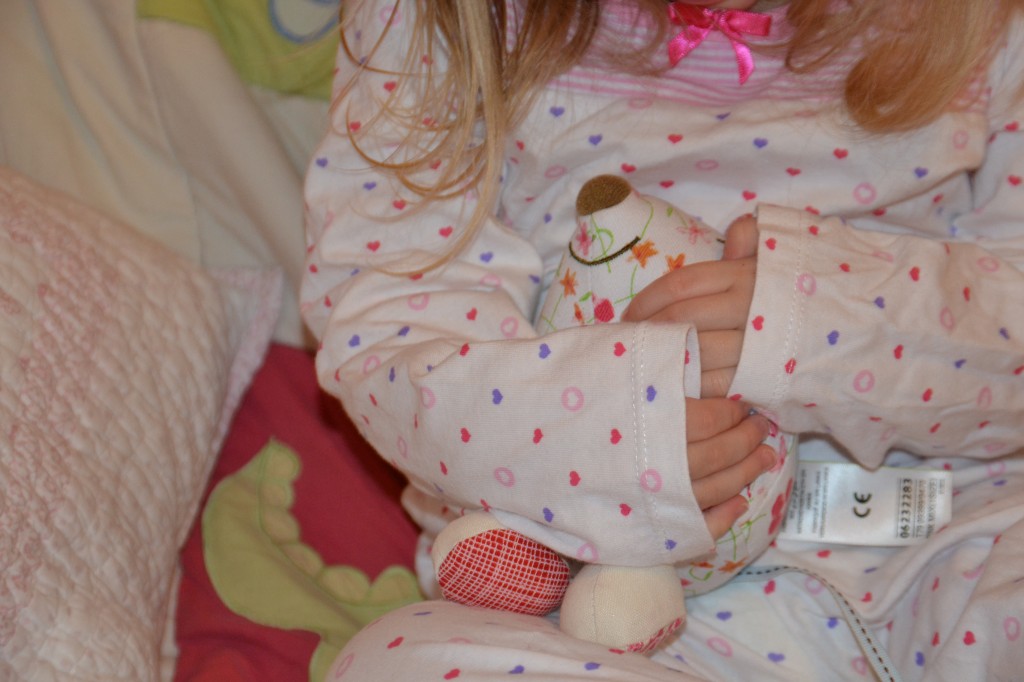 You can even use the webcam and become part of the story.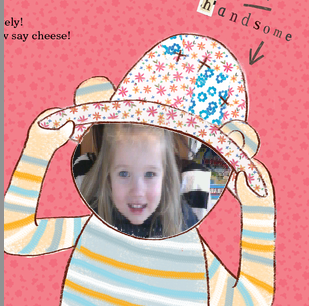 Marks and Spencer have a wide range of Emily Button products available including door hangers, jewellery making sets and giant puzzles, as well as Emily and her friends. I would definitely recommend taking a look.
They even sell lovely pyjamas. The only reason H isn't wearing these is that they are too small.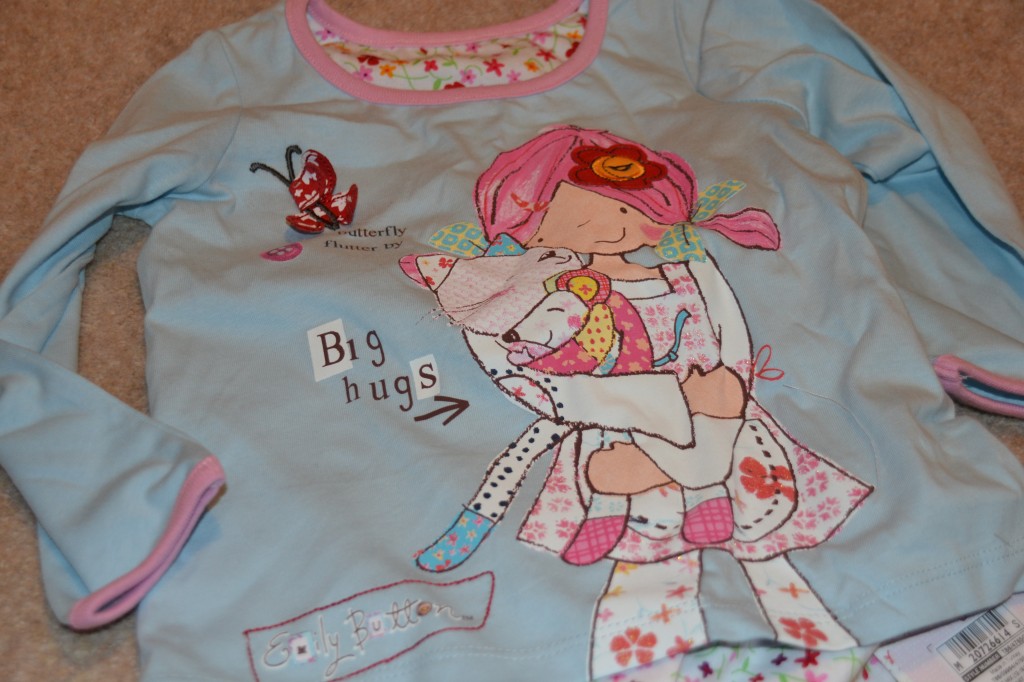 You can follow Emily Button on Facebook here.
We received Emily, Mousey, Bobble and pyjamas for the purpose of this review.