I love being a Secret Santa. It's so much fun picking gifts for other people, especially other bloggers, as even if you don't know them very well, you can find lots of hints reading their blogs. My Secret Santee was easy to buy for as she kindly hinted she liked girly things, Debenhams had some great offers on perfume sets and lovely scarfs, I just didn't know which to choose. In the end, Helen pointed out that my secret Santee seemed to like purple, so I choose a lovely purple scarf and some posh perfume.
I expect the person buying for me felt they had a tough task, my husband tells me I'm terribly hard to buy for, and I am quite fussy, but they did a brilliant job. I am so pleased with my selection of goodies. The cupcake maker is very cool, and makes tiny little cupcakes in just 10 minutes, the perfect size for a little lunch time treat.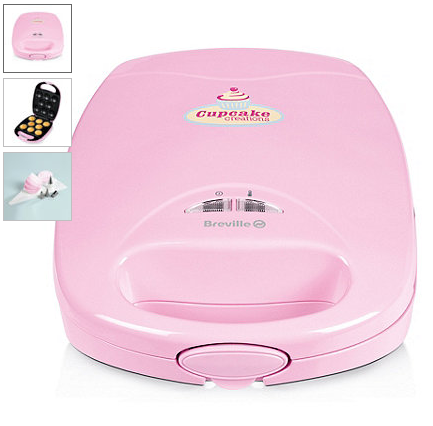 They also chose a very cool family game from Galt, called Whatever Next. I We haven't tried it yet, but it includes 200 funny tasks like pretending to a penguin, so I know it'll be so much fun for all the kids. It's actually really lovely to have a game that all three kids will enjoy. I'm intending to put it into our Christmas Eve Snuggle Sack.
'You're It' looks like a fantastic book full of fun games to play with kids, we're going to take it into the forest with us next weekend for even more outdoor fun. I love that my secret santa took the time to read my blog and notice that we like playing games outdoors and in.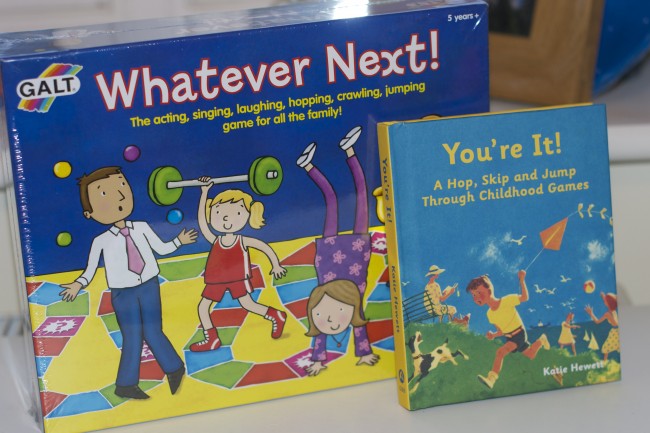 My beautiful Lily O'Brian chocolates are just too nice to open, I'm saving them for a special occasion. We have however already sampled all the Whittard Hot Chocolate flavours, they are perfect for these cold, wintery nights.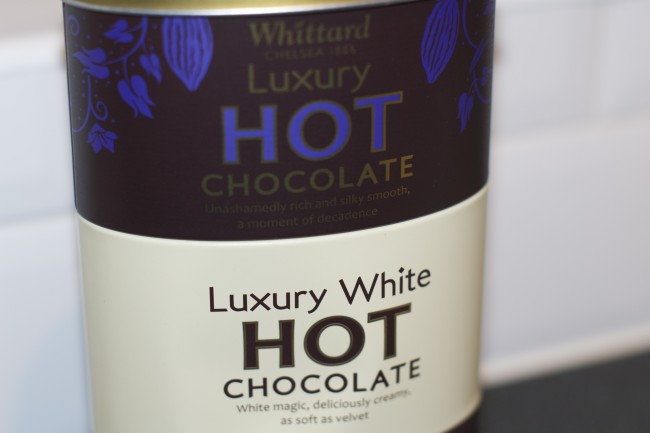 I also LOVE my new hat, although looks like I might have to fight H for it. It is exactly what I would have chosen if I was buying a hat.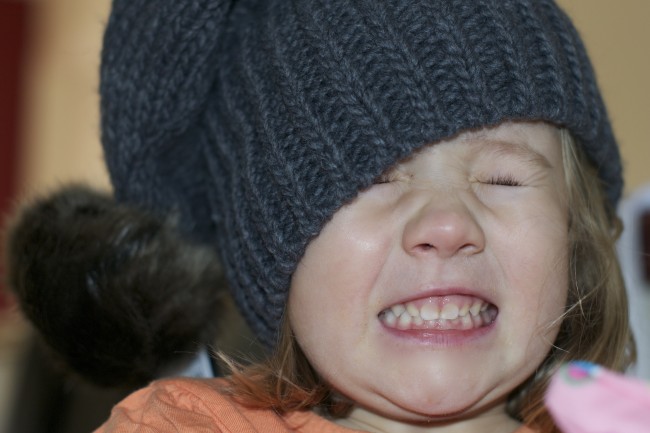 I'm not really sure who my Secret Santa is, but if I had to guess, I think Clare from Seasider in the City. Mostly because the hat reminds me of her, but Secret Santa whoever you are, thank you do much for all my fantastic gifts.
You can see all the other Debenhams Secret Santa posts below.

I was given £80 to choose gifts for another blogger, and from reading her blog post, I think she liked them. I received the items above from my secret wants, whoever she may be.