Yesterday we packed a quick picnic and set off into the woods to see what we could find. Autumn is now well and truly with us so we wrapped up warm.
Z is wearing a lovely jacket sent from POLARN O. PYRET. It is windproof and water resistant whilst also being breathable and warm. Z's favourite feature are the thumb holes in the cuffs. The jacket can also be attached to  a fleece for some extra warmth.
I love the reflective strips which will be great for helping keep him safe walking back from school once the nights get dark.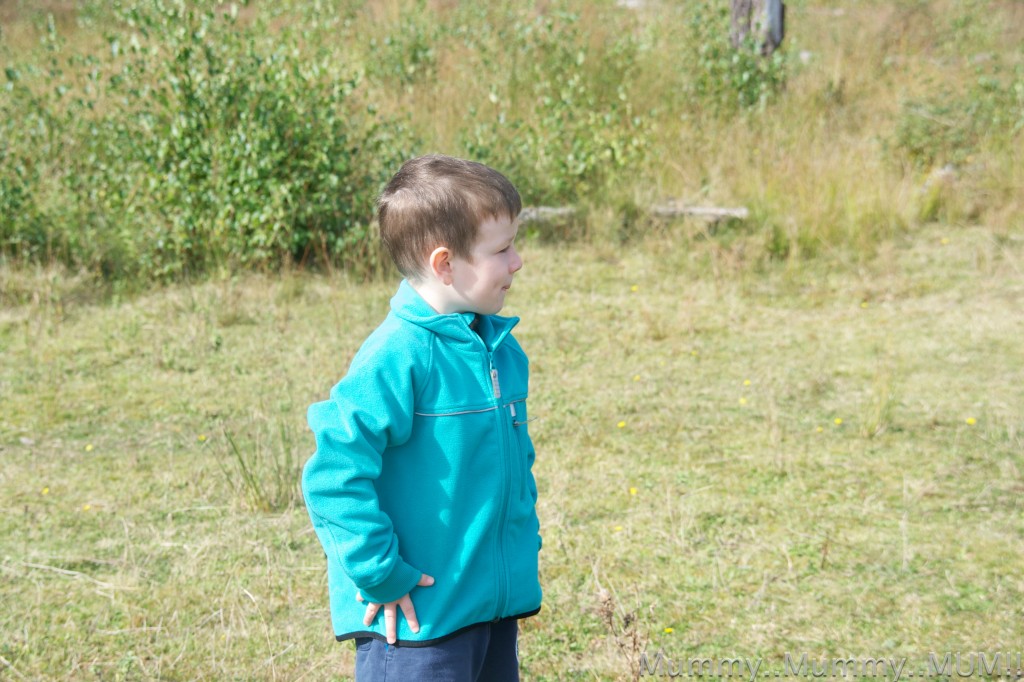 Little S decided to climb a tree, luckily she was wearing these hard wearing jeans. She is usually very fussy with clothes, but was more than happy to wear these. They even have an adjustable waist, which is very much needed for my petitie daughter.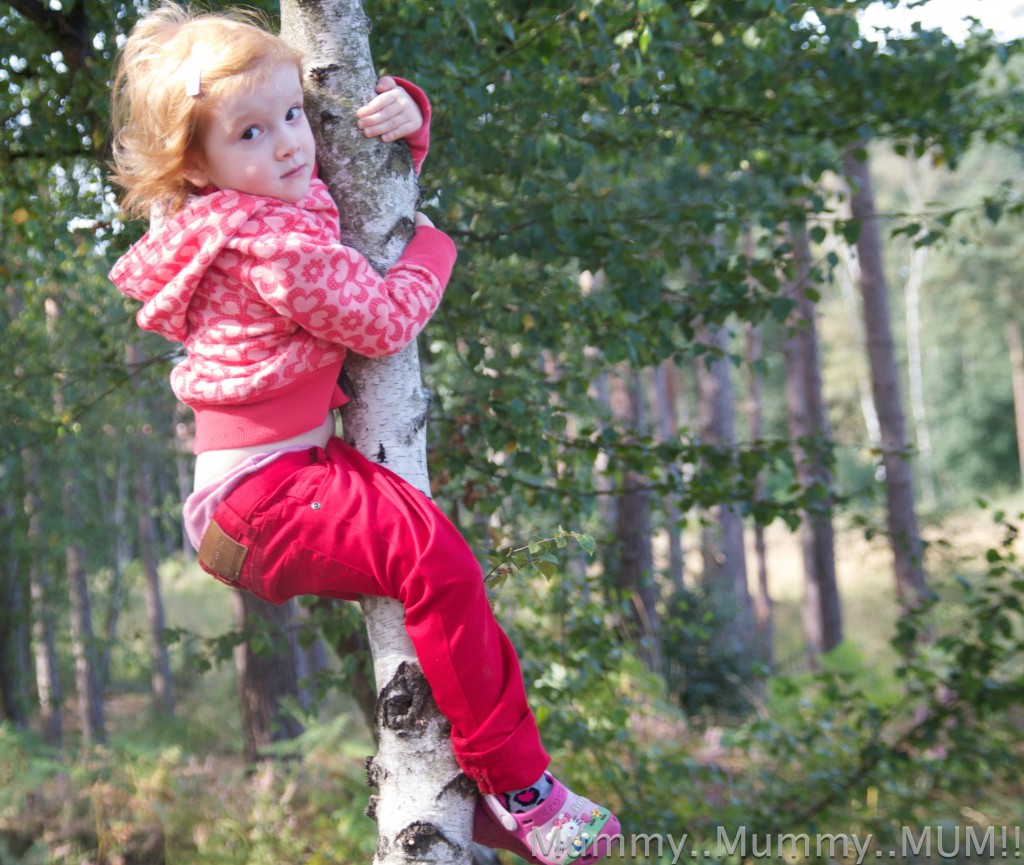 We managed to collect lots of pinecones and sticks which I'll be posting about soon, and definitely gave the new clothes a good road test.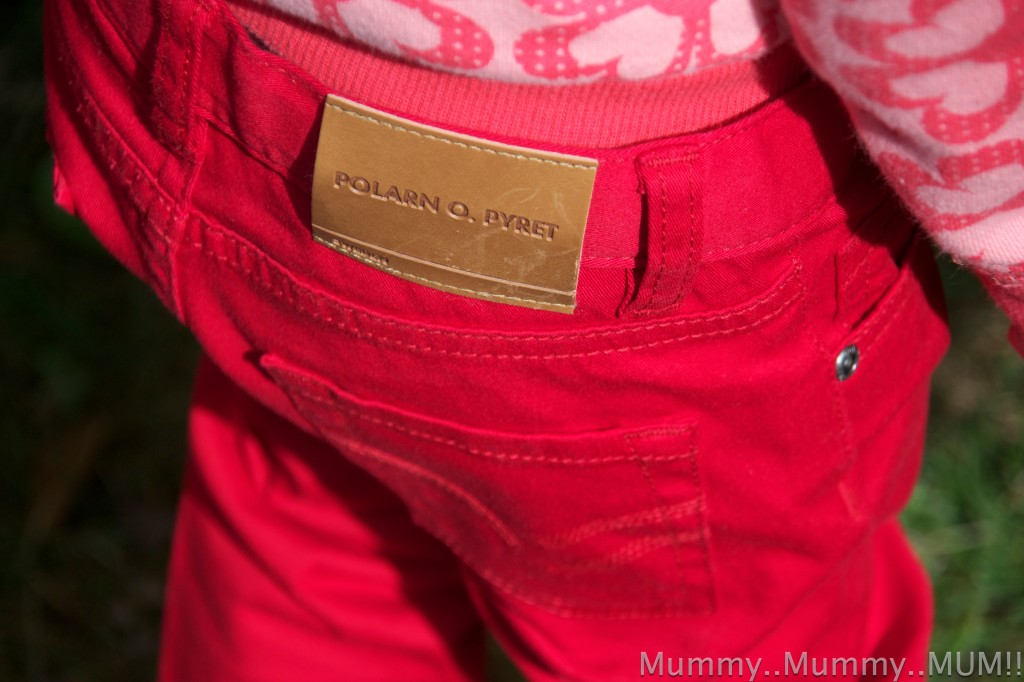 This is S just before we left the house, showing off her new cat and ball top as well as the jeans.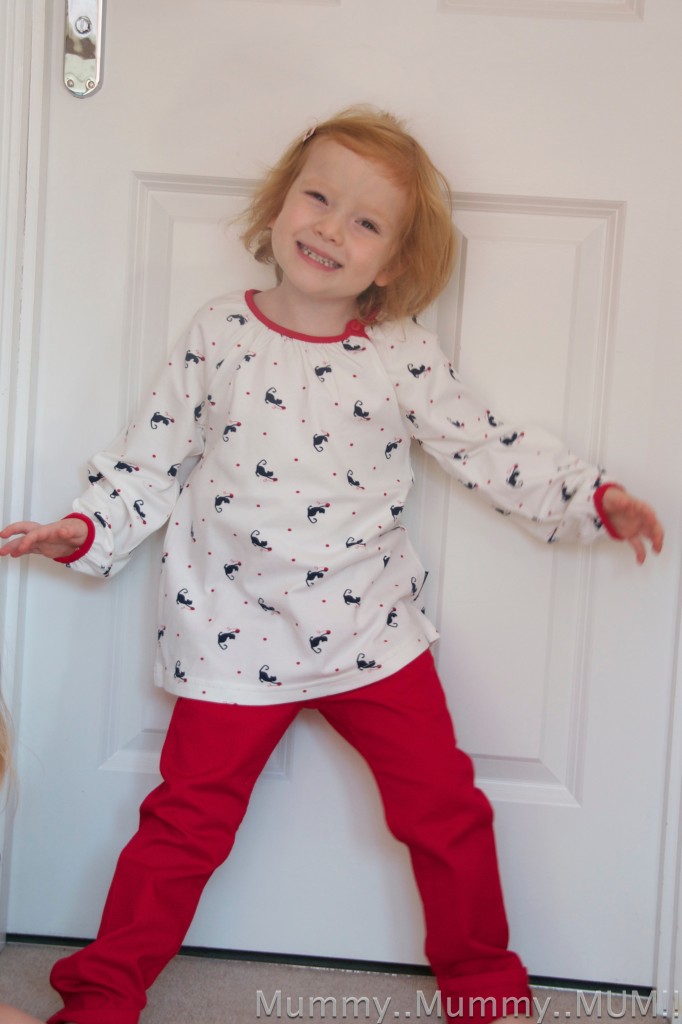 I absolutely loved the clothes from  Polarn O. Pyret. They  cost a little more than I would normally pay for childrens clothes, but the quality is outstanding, and there are some really unique items such as this lovely tunic that I want to get for H, and lots of great funky trousers and leggings. I will definitely be shopping there whenever I can.
The name means "Buddy and the little one" in Swedish, which I think is lovely.
P.OP  now has 15 stores across the UK and Ireland and a fast-growing web shop.
We received the items above to review.