There's nothing I love more than a family games night. Unfortunately they are few and far between in our house as there's always so much going on and it's not often we're all home together. I am very much looking forward to a few quiet days over Christmas when we'll have some time to forget about work and spend some quality time together.
I always buy us a couple of new games for Christmas Eve and New Year so family game night is extra special. This year we've been sent some awesome games to test, some of which I'll be buying for family and friends too as they are so much fun.
Family Games for Christmas
Space Dash
This card game is a bit like a fast paced, multi player game of patience. All 3 of my older children aged between 9 and 12 have enjoyed playing. I like that up to 6 people can play making it great for a family game around the table or to take on holiday.
The aim is for each player to get rid of their stack of cards by building a launch sequence set of 5 cards counting down from 5 to 1. It's a bit confusing to start with, definitely one of those games where you just want to keep having another go to win.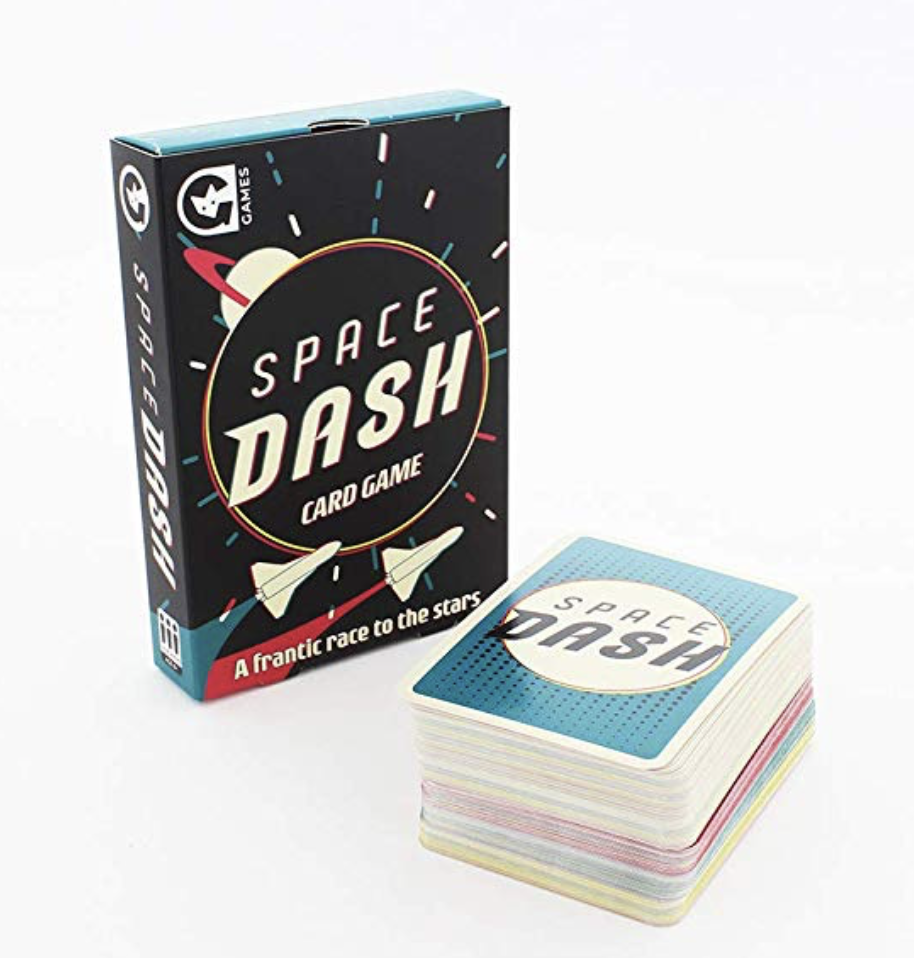 Mince Spies
This is my favourite Ginger Fox game so far and I cannot wait to play it with friends over Christmas.
The game consists of  18 Christmas Coasters,  one side has a mince pie and the other side has a secret mission which players have to carry out without other players realising what they're doing. We have giggled a LOT playing this with the kids and know our adult friends will love it too.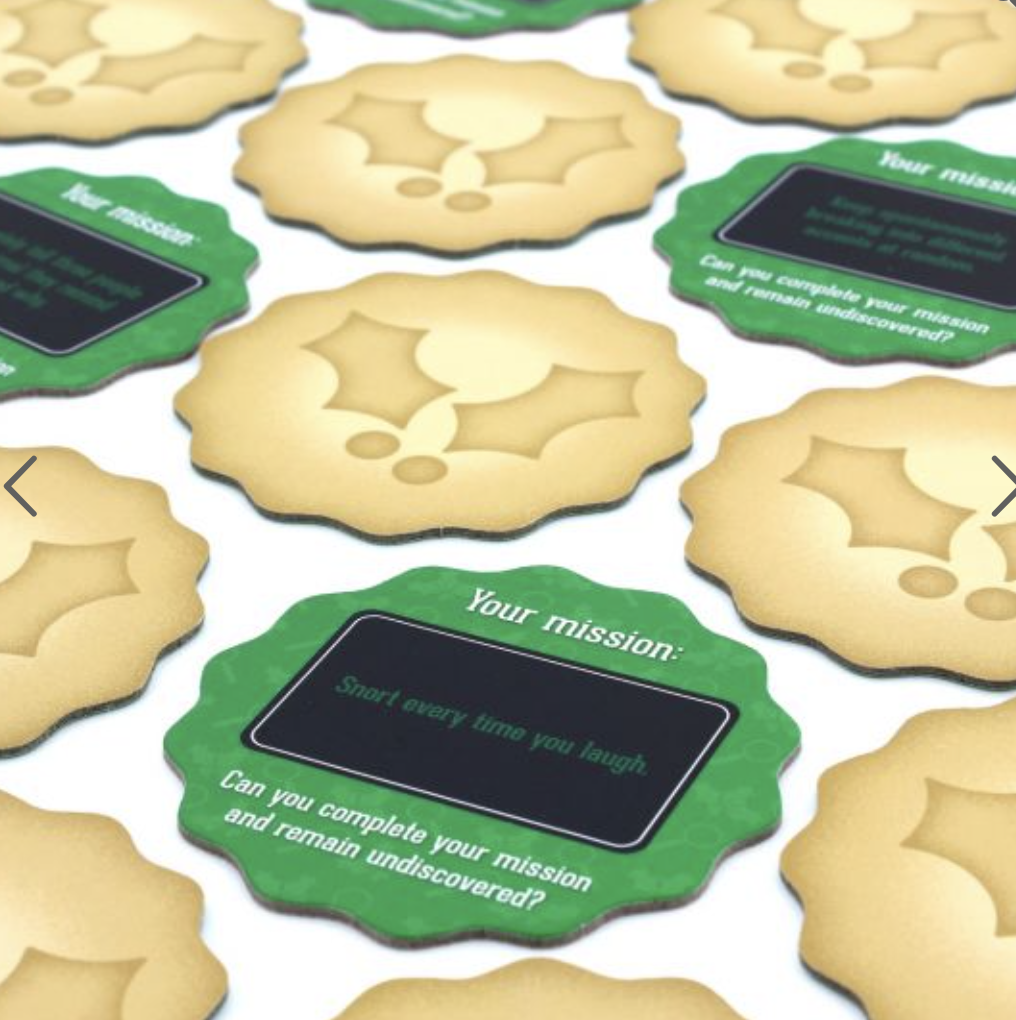 Mince Spies (RRP £6) is suitable for 3 or more players and is recommended for players aged 14 and over. £6 is a total bargain for this hilariously entertaining game.
Bump This!
Bump This! is recommended for age 8 plus and 2 or more players, but also works really well with a big group, making it perfect for playing around the dinner table.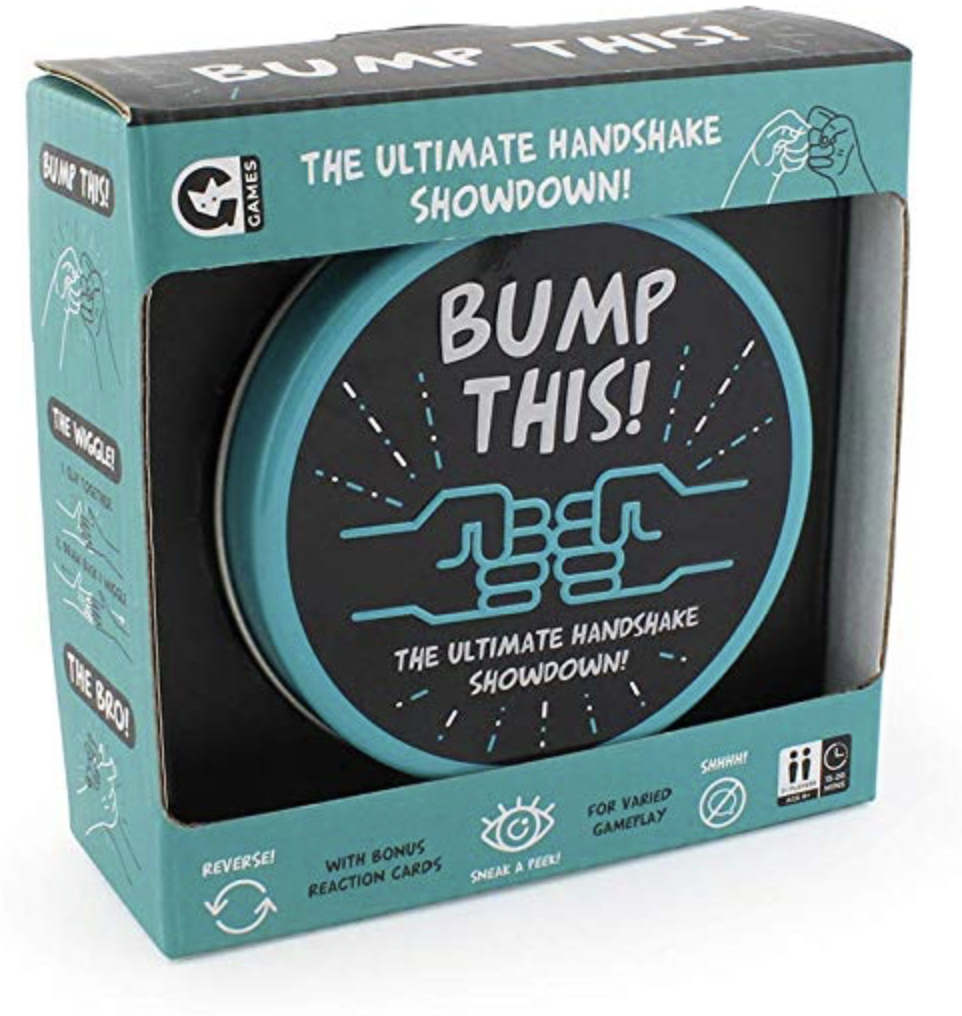 The game involves building up a series of actions with players with a new action added each time. If a player is too slow or makes a wrong move they are out and the sequence starts over!
My 12 year old isn't always keen to join in family games, but loves this. It's brilliant fun and only sightly frustrating ( we have one family member who just can't remember things ).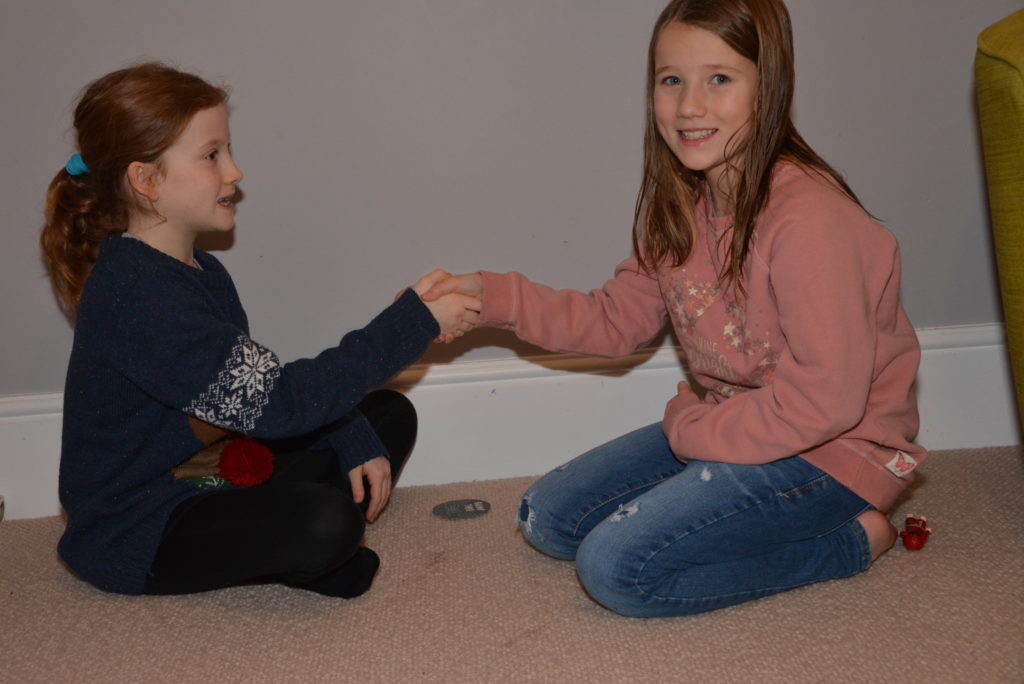 It really is a great game and would make a fantastic stocking filler for tweens and teens as well as slightly younger.
Bump This!
(RRP £12.50) is suitable for two or more players and is recommended for players aged 8 and over.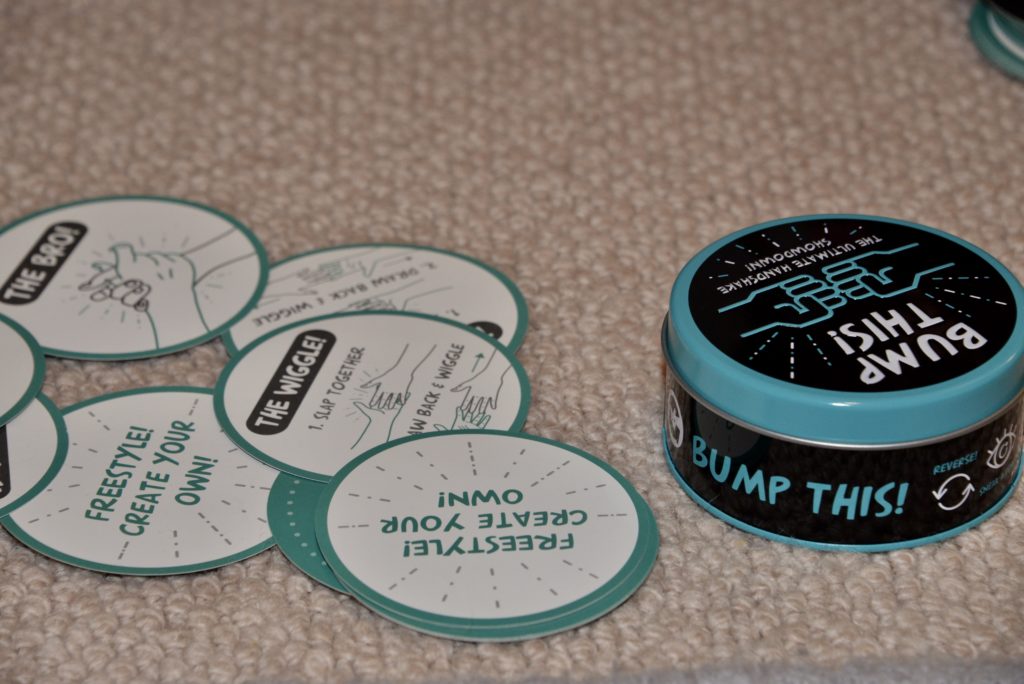 More Stocking Filler Ideas
Ginger Fox have so many great stocking fillers I could happily buy most of the website. I know all my children would love the
Cake in a Mug
and I am very much enjoying my Porridge in a Mug too!
Thanks to Ginger Fox for the lovely package.