I remember going to Pizza Hut as a child and loving the salad bar and pizzas, but haven't really been in recent years until a couple of weeks ago when we took the kids for my 6 year old's birthday.
We visited the restaurant at Reading Gate which has just been refurbished. Inside is smart, clean, spacious and bright with a lovely vibe for a family meal. The service was quick and smooth with no issues.
The activity books, crayons and salad bar were great for keeping the kids entertained while we waited for pizzas, and with a main course, unlimited salad and drink for just £3.99 it really is great value for kids.
The children loved their food, especially the ice cream bar. Is anything more fun than making your own ice cream with lots of toppings?
The birthday girl had an extra special pudding of chocolate chip cookie dough with ice cream on top. This was served warm and was one of the best desserts I've ever tried. I'd go back for pudding alone.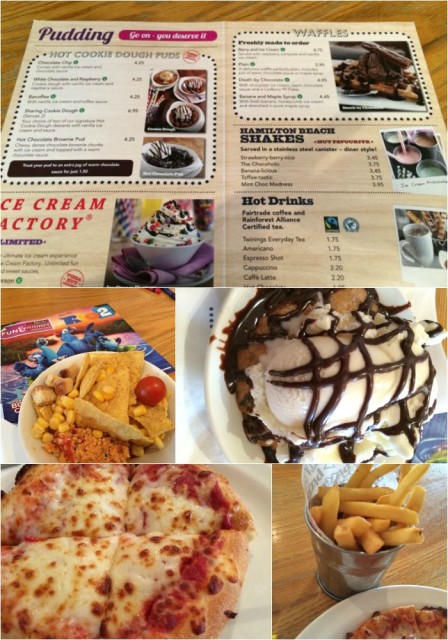 My husband and I shared some chicken strips and a big BBQ chicken cajun pizza which were great, just what you expect from Pizza Hut.
We were quite frugal with our ordering and didn't choose expensive drinks or puddings for grown ups, although the milkshakes looked amazing, and our meal came to £60 for the 5 of us, which seems quite reasonable.
Check out the Pizza Hut website for details of their new, improved buffet and refurbished restaurants. Did you know you can also order takeaway or have a kids party for just £7.99 ahead.
We were sent a £50 voucher to try a family meal at Pizza Hut.