I remember once thinking that I would only buy my beautiful first born baby wooden toys, but inevitably over time the lovely wooden rattles and drums became mixed up with brightly coloured plastic. However, it's the wooden toys that have stood the test of time. Most of our plastic toys eventually found their way to the charity shop while the wooden ones were carefully wrapped and stored away in the hope that one day we'd have some grandchildren to enjoy them. I never dreamed I'd have another baby, but now we have baby Charlie I am so, so pleased I kept our gorgeous wooden toys. He has a wooden bike ready for Christmas, a workbench and a fair bit of wooden train track as well as big brother's extensive train collection. I love that he will get to play with the same toys his older siblings loved when they were little.
Rainbow Route Railway and Station
Hape kindly sent us this gorgeous track to review. The Rainbow Route Railway and Station is beautifully made. There are removable animals on the train, a station to build and four special feature areas. My little girls loved it and spent a long time building the track in different ways while making up stories with the animals.
Charlie is too young now, but I know that once the girls have finished playing it'll be carefully stored like our other wooden toys for him to enjoy when he's ready.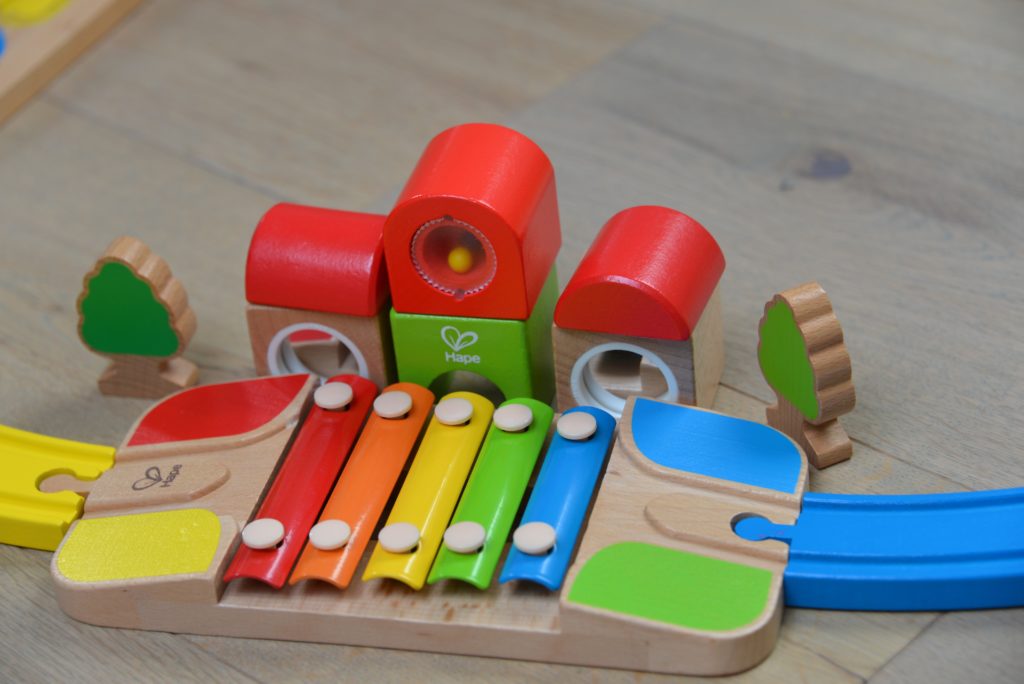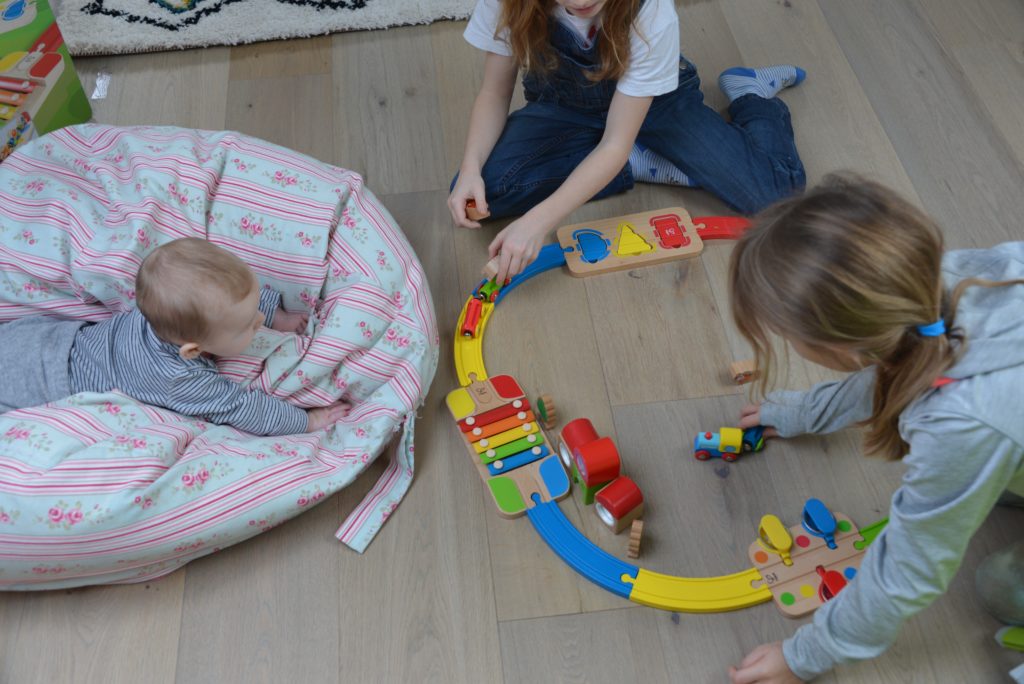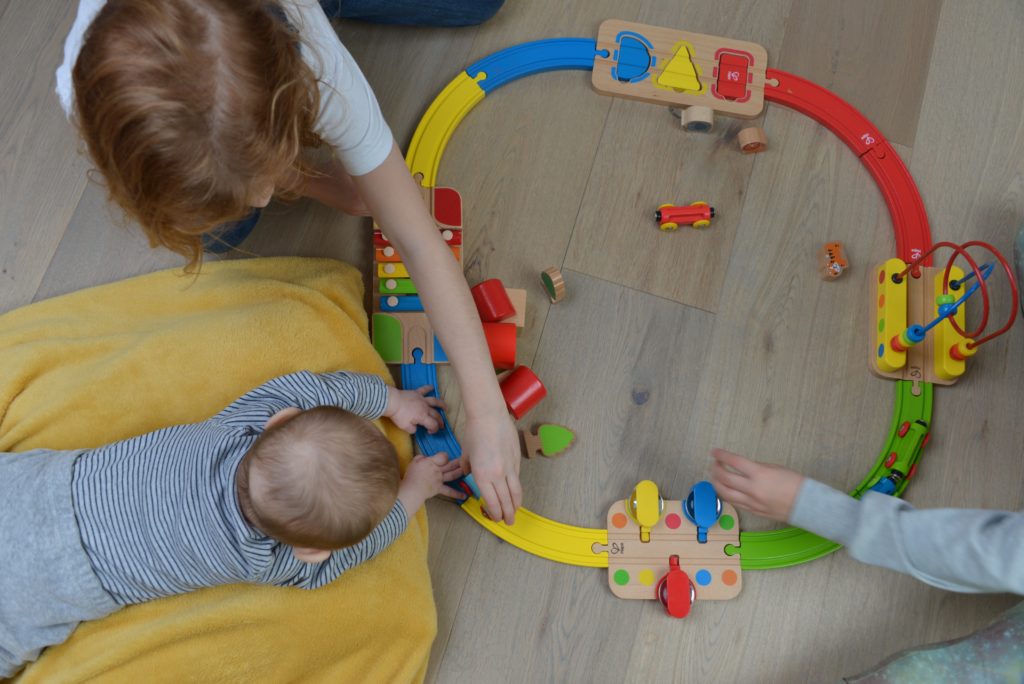 Dominoes
Everyone loves a good domino rally. I remember when I was little we had a glow in the dark version which I thought was the best thing ever. This wooden domino set from Hape looks amazing. I love the rails and bell. My children would love it. It's one of those toys that you can keeping adding to over the years with a long lifespan of use.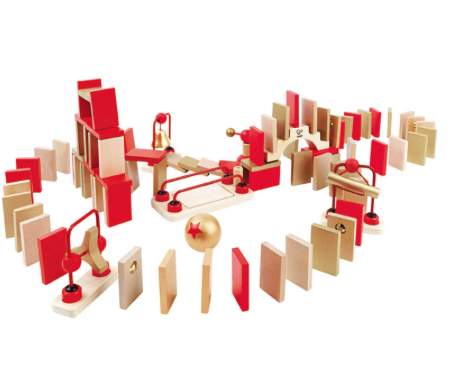 Marble Run
We've had this wooden marble run set for years, it's great for a bit of rainy afternoon teamwork. It's tricky enough that my 10 year old gets a lot of satisfaction from building it alone and my younger children find it a fun challenge. Extra parts are available, so again you can add to it over time.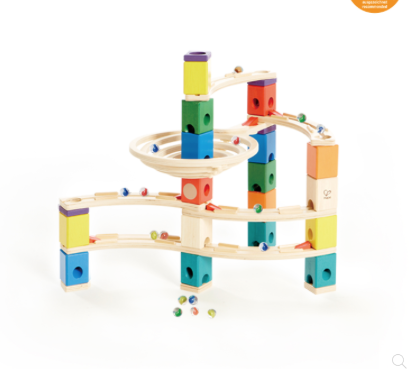 Wooden Dolls House
How about this for a dolls house? I love that it's so open and accessible. My girls would love it! I especially like the solar panels on the roof.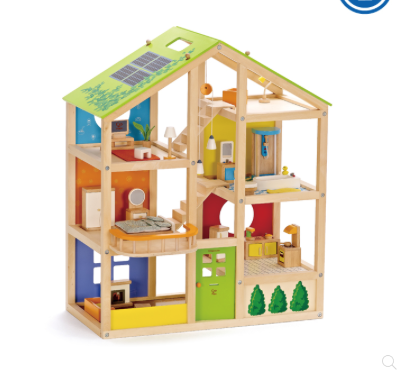 Wooden Toy Cars
We also have some of these gorgeous wooden toy cars, they zoom along our wooden floors and I have many happy memories of afternoons spent rolling them down ramps and building lego garages.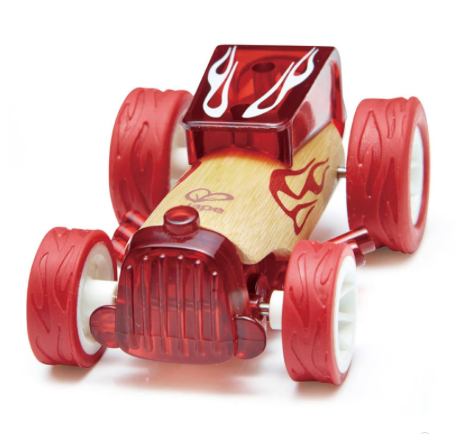 Do you have a favourite wooden toy?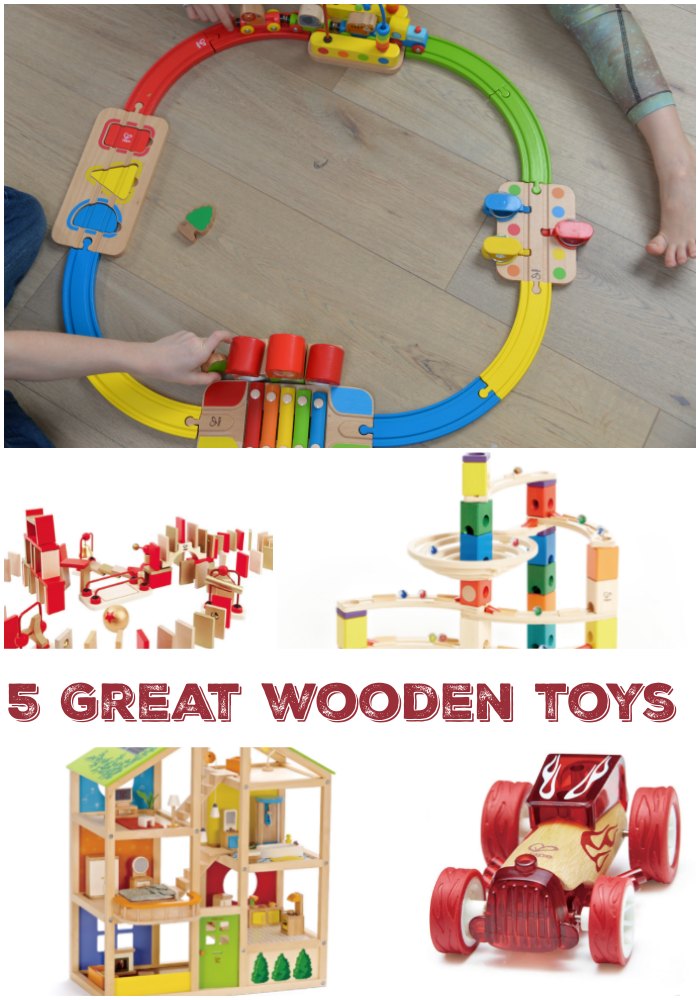 SaveSaveSaveSaveSaveSaveSaveSave
SaveSave
SaveSave
SaveSave
SaveSave
SaveSave