Our rather wet half term was brightened up by the arrival of a fun package of games from John Adams, which we excitedly opened and played straight away.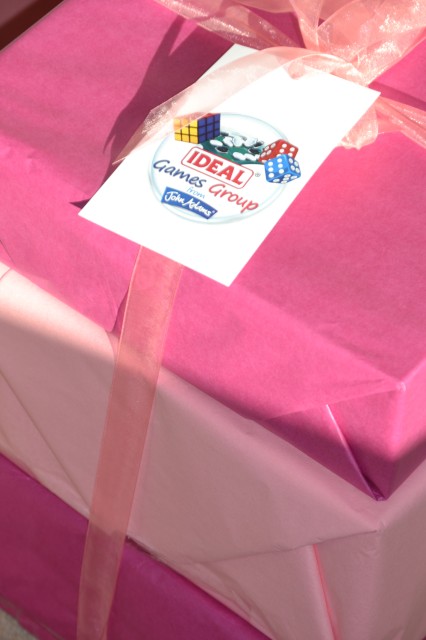 Pig Goes Pop
First up is Pig Goes Pop which comes with the pig, 16 burgers and a dice. Players take it in turns to throw the dice and have to turn over a burger with the colour the dice lands on. Each burger has a number on the back. Players feed the pig their burger and press down on his head the same number of times as the number on the burger.
Each time you press down on the pig his tummy grows a little bit, until it gets so big his belt pops.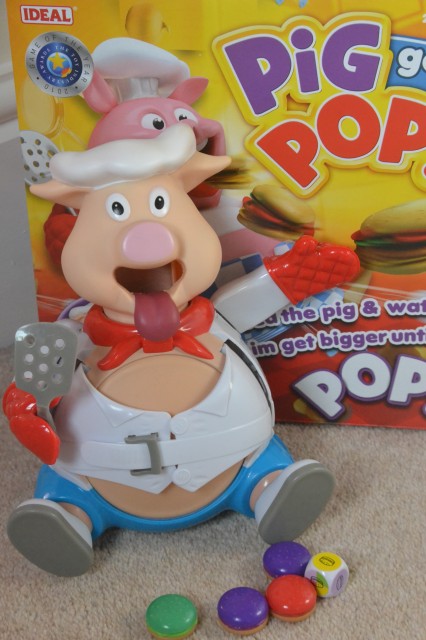 This has been the favourite of the three games with my children, they never fail to squeal with joy when the pig pops and as an aside it's been great for helping my 4 year old with her number recognition.
Pig Goes Pop is priced at £19.99, which I think is quite reasonable.
Pig Out
Our second favourite has to be Pig Out, which is just hilarious. The game comes with 4 snouts with adjustable straps, a trough with oinking sounds, 5 lemons, 5 oranges, 5 potatoes, 5 apples, dice and instructions. Players wear a snout and have to collect fruits and vegetables, the first player to get one of each wins.
As the little piggy's try to pick up food the tray makes oinking noises which makes it very funny.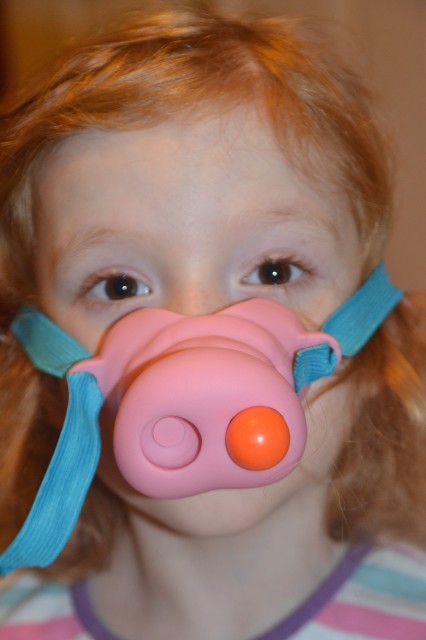 We've had great time playing Pig Out. I was a bit worried the snouts would hurt but thanks to the adjustable straps they fit really well and can be changed easily for different players.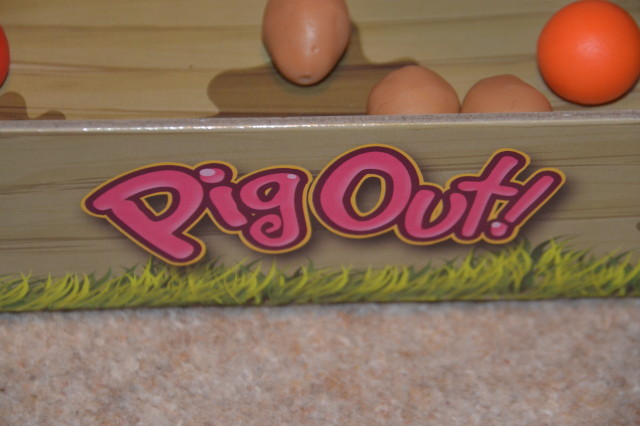 Also priced at £19.99, it feels like you get a fair bit of game for your money, and I was pleased to see up to 4 children can play.
Doh Nutters
Doh Nutters is another fun family game. My children did find it quite tricky to pick up the donuts but had lots of fun trying. The game comes with a board, donuts of each colour and 4 masks with trunks.
The winner is the first player to get all their coloured donuts on their trunk. It's always mayhem when my children play this, but they all laugh and giggle so much, it's lovely to watch.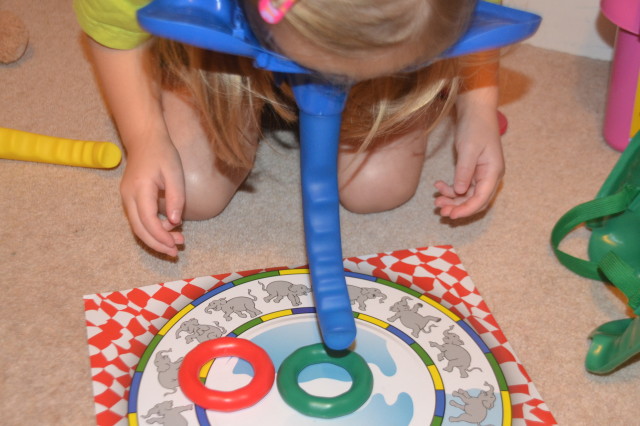 If you'd rather a more grown up game, we love Catchphrase and Telestrations or for more silly children's games how about Gooey Louie?
We were sent the games above for the purpose of this review.