All my children love construction toys, if you can build with a toy they'll all play for hours on end. K'Nex is no exception. Z was lucky enough to inherit my younger brother's collection which much to his excitement included a couple of motors, but it's been hard for him to build without instructions, and it's a bit of a random mix of bits from lots of different sets.
When this box of K'Nex with 52 ideas to build and 618 pieces arrived to review he was over the moon and couldn't wait to get going. He is 7, but very good at following instructions, thanks to years of LEGO building.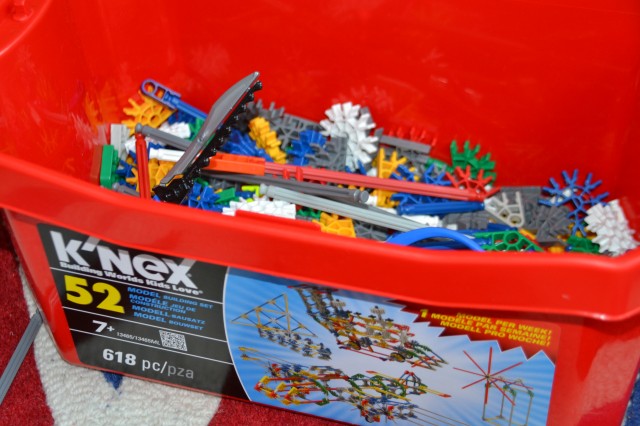 Within half an hour we had a golf kart.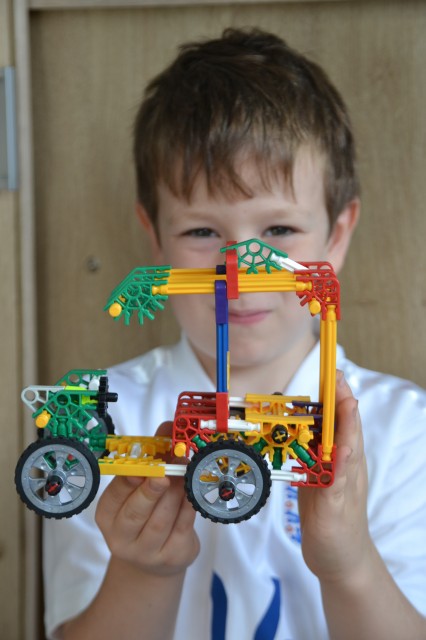 The girls went a bit off piste and made fairy wands, which just shows you K'Nex is not just for boys.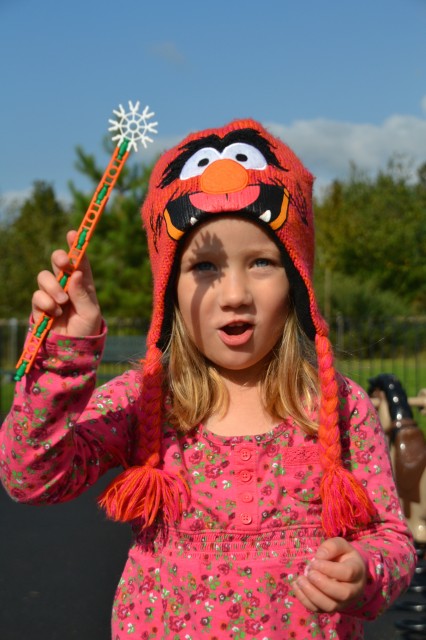 Little S also made some triangles and put them on a bar so they span around., which I thought was quite clever for a 6 year old.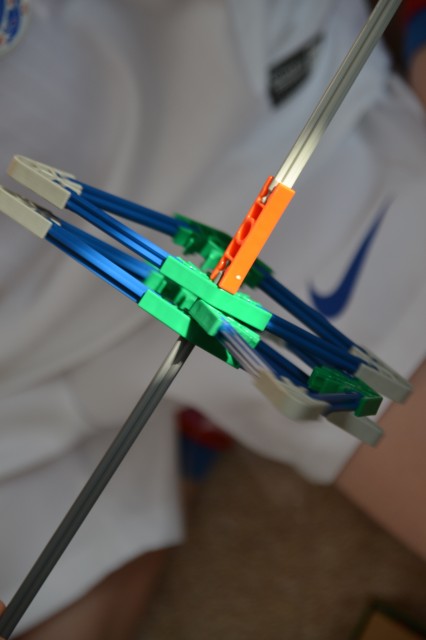 I think K'Nex is just brilliant and this set is great value for £24.99. Don't forget to check out the K'Nex website, they have some AMAZING products, Z has his eye on the roller coaster for Christmas.
K'Nex are currently searching for the next K'NEXpert with a great challenge closing on October 31st. There are three age categories, 6-8yrs, 9-10yrs and 11-14yrs and also a Groups Category  for those who want to construct with friends or family. Prizes up for grabs include £150 K'Nex Kit, an iPad Mini and for groups £1000 and £500 worth of K'Nex – for full details, terms and conditions read here.
We were sent the box of K'Nex above for the purpose of this review.