We are all VERY excited to announce that we have been selected to be on the LeapFrog Blogger Panel this year.  We will be reviewing some of the new products and CANNOT wait to try them out.
H's favourite toy when she was younger was the Shapes and Sharing Basket, but these days the favourite with all three children is the Tag Reader, especially when used with the World Map or the Solar System Adventure.  Little S has learned such a lot about the world using the Map and now knows where some countries are that I'd have to think about.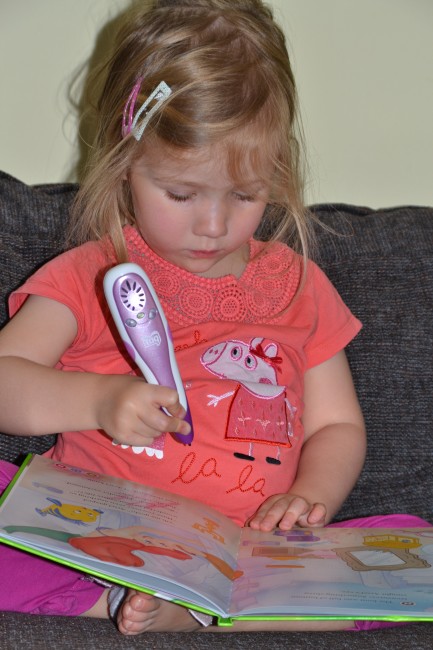 This is H last week reading The Little Mermaid, she wasn't very well, but the Tag Reader books were a great way to keep her happy and entertained.
What is your favourite LeapFrog toy?
LeapFrog Reviews