All three of my children love to draw, which is fantastic, but it does mean that there are generally bits of paper and pens EVERYWHERE.
I have been desperate for some pen and paper storage so was over the moon when Great Little Trading Company asked m to review some of their products.
I adore GLTC, the girls have a beautiful wooden shop from there which gets played with everyday. I know that whatever I buy, the quality will be fantastic.
We were kindly sent this great portable pen pot. Each container holds plenty of pens and it can be moved easily from room to room. We've definitely had less pens hanging around since this arrived. At £21 it's not cheap, but I think worth the money considering how much use it will get.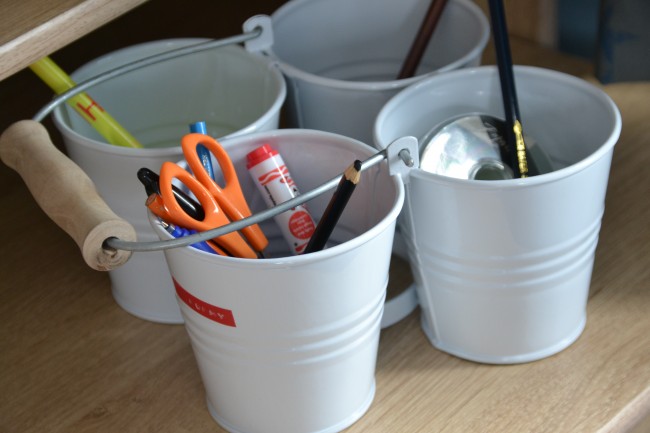 This wall organiser is where we store drawings we want to keep, again it's so much better than paper  lying around everywhere. It's made of steel and holds A4 paper. The organiser is £18 which I think is reasonable, although it didn't come with any fixings which is a shame. I just need one for each child now before this one gets too full.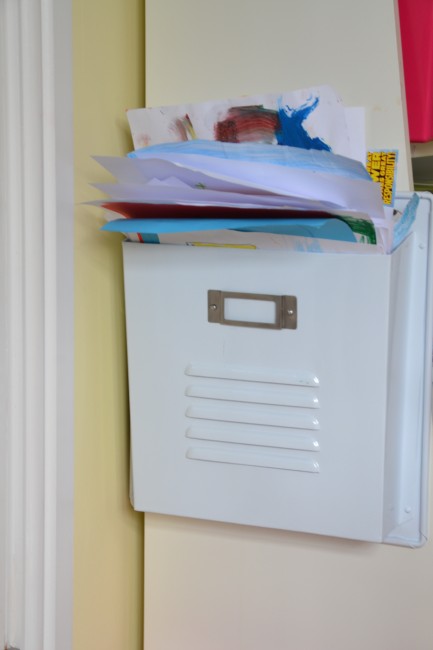 Both items are great quality and we would definitely recommend them both.
We were sent the above items for the purpose of this review.