This year is a big year for us, next week I will have four children in FOUR different schools. One starting Year R, one starting secondary school and the older two are year 8 and 10! My list of things to buy has been ridiculously long and included 11 pairs of shoes..
After a manic few weeks shopping and ordering online I now just need to book haircuts for the girls, buy a mouthguard and water bottle and hope an out of stock PE top arrives on time!!
Luckily, The Personal Shop asked me if I'd like to review a backpack and lunch bag for Charlie which helped me cross a couple of items off my list. He loves dinosaurs so I chose a personalised dinosaur themed backpack and lunch bag. I was hoping he would have mostly have school dinners, but looking at the menu I think they are going to be tricky for him as he's very picky and has allergies so the lunch bag will get a lot of use!
Personalised backpack and lunch bag
Both items arrived very quickly, are lovely quality and look great. Charlie is thrilled! The dinosaur lunch bag has a wipe clean and insulated interior making it perfect for school lunches!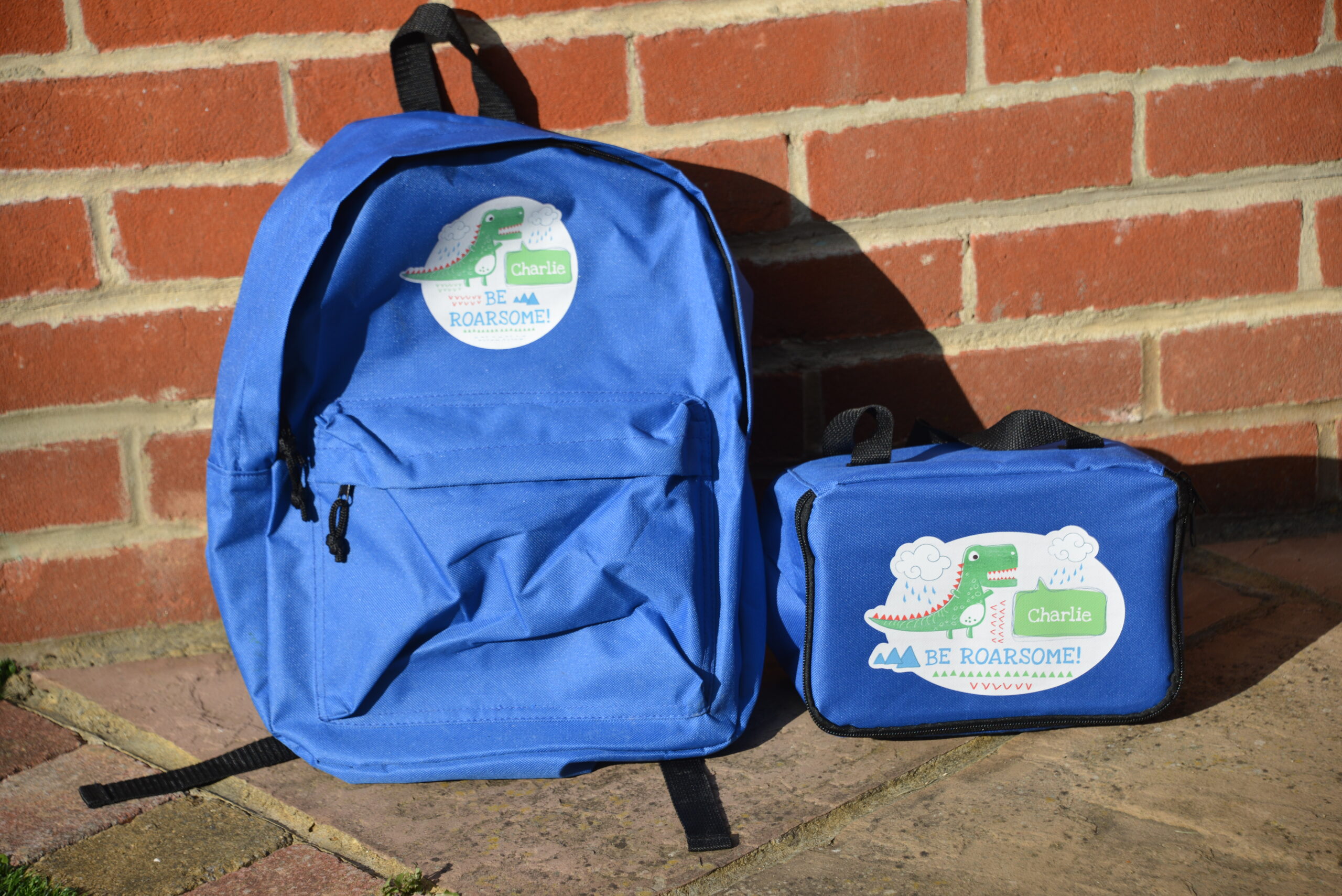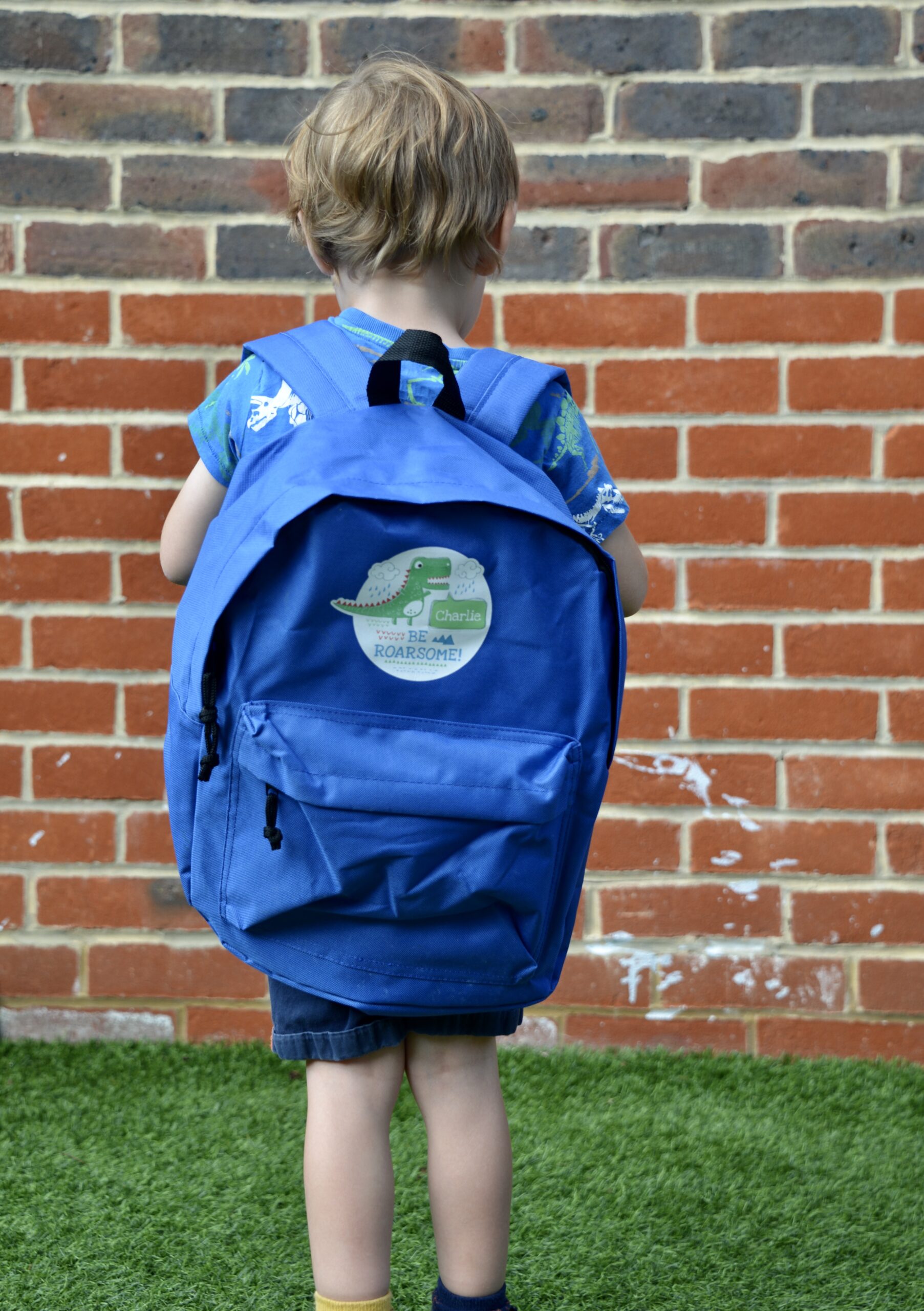 The personalised backpack is £16.99 which I think is great value. It was much bigger than I expected so has plenty of room for everything he will need.
I love that they are personalised and quite unusual too.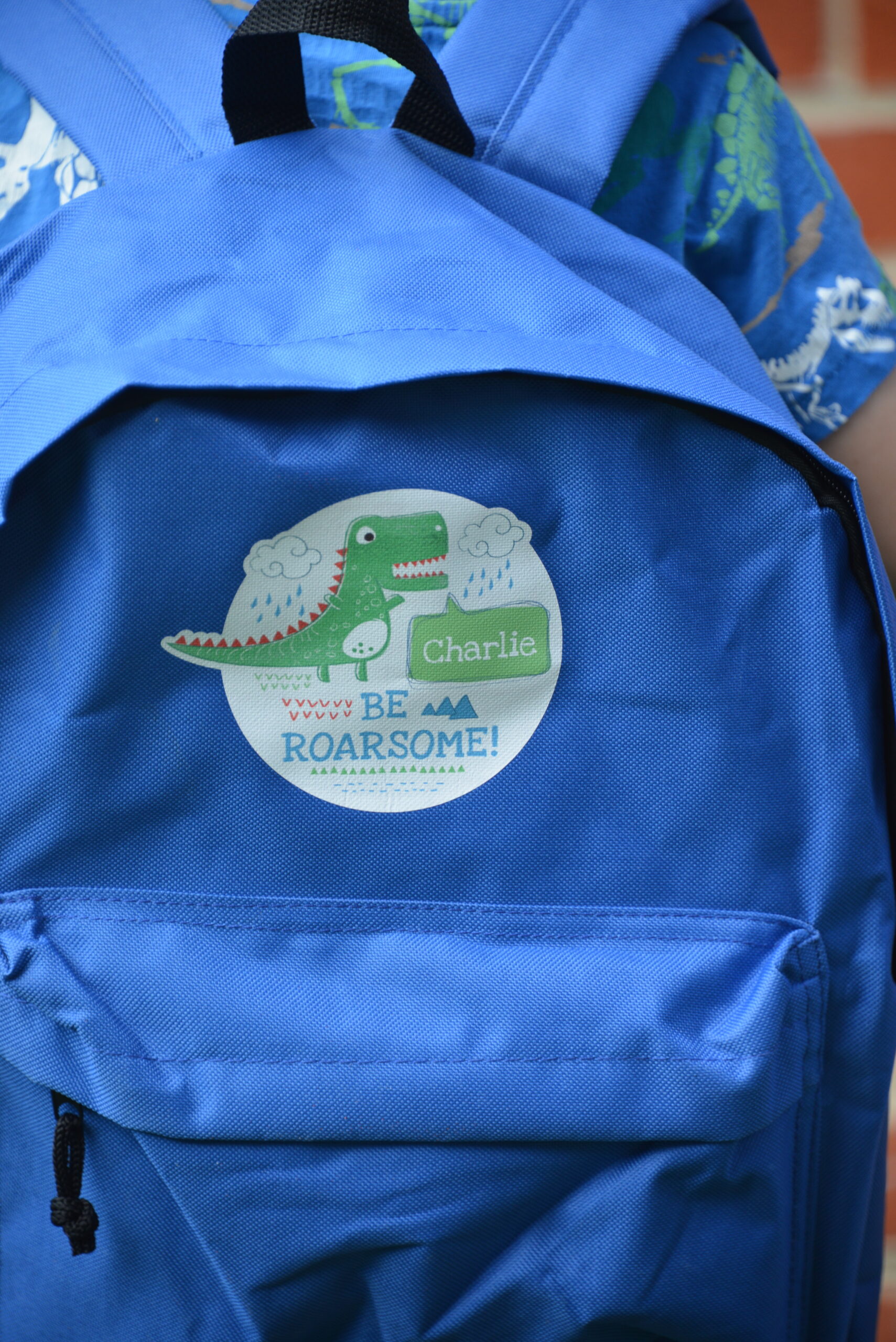 Charlie is ready for school and very excited, I'm just not sure I'm ready yet…
How are you feeling about back to school?
We were sent the backpack and lunch bag from The Personal Shop.