My super brave little almost five year old asked if she could try GoApe for her fifth birthday, I wasn't sure how she'd find it as when we took Sydney at the same age she struggled a bit, but Hannah was amazing, almost fearless. As she is under six an adult had to be with her, a task I generously offered to my husband.
GoApe Junior at Alice Holt Forest is a really lovely course with two separate loops and just the right mixture of challenging and easier segments. We arrived at 9.30am on a Friday morning and were the first to start. The staff were brilliant with the kids, very friendly and full of enthusiasm. When Zak lost a shoe they made sure it got back to him super quickly and were brilliant at keeping everyone moving along.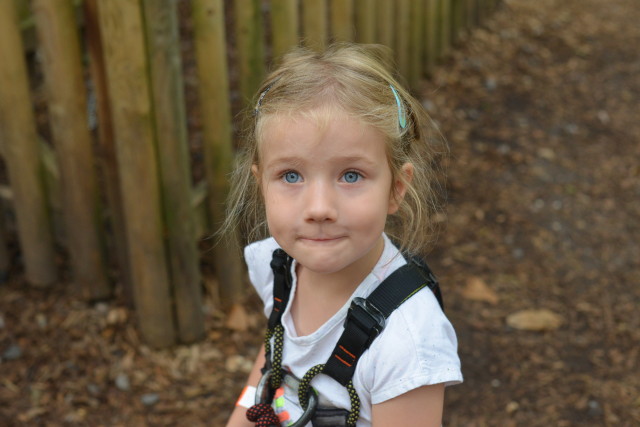 Our initial briefing was very thorough and the lovely instructor made sure the children knew what they were doing and were clear on the rules before starting. I'd forgotton to tie up Hannah's hair but it wasn't a problem as they had spare hairbands on hand for us to borrow. The whole process from booking in to starting the course was very quick and easy.
Zak has been a few times before to Alice Holt GoApe and was off in no time completing the first loop before the girls had really started. Both loops end with the zip wire which meant the children got lots of goes down. Sydney and Hannah are both under 1.1 metres tall and did struggle a little bit in the beginning getting the truck of the harness over the joints in the wire, but soon got the hang of it and were impressively fast by the end.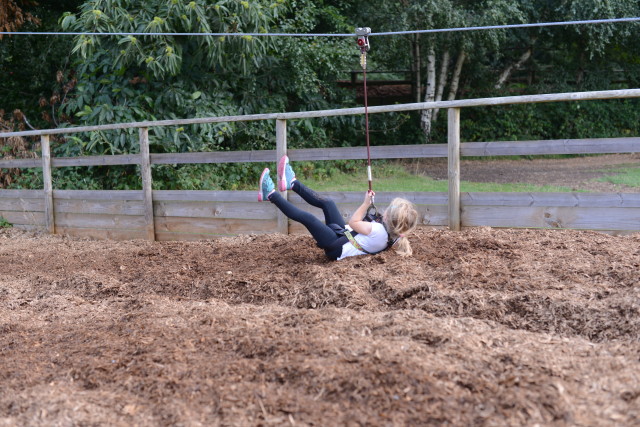 The first loop at Alice Holt is quite short and a great confidence builder for the second slightly trickier part. I was really impressed that once it got busier staff were helping people choose the least congested route and there was also the option to hop on at the second part of loop 2, so three options in total where you could start.
Nothing was too much trouble for the staff, who cheerfully helped Hannah adjust her harness to take her jumper off and again when it was rubbing her a bit as well as offering helpful advice and cheering the girls along when they got a bit stuck.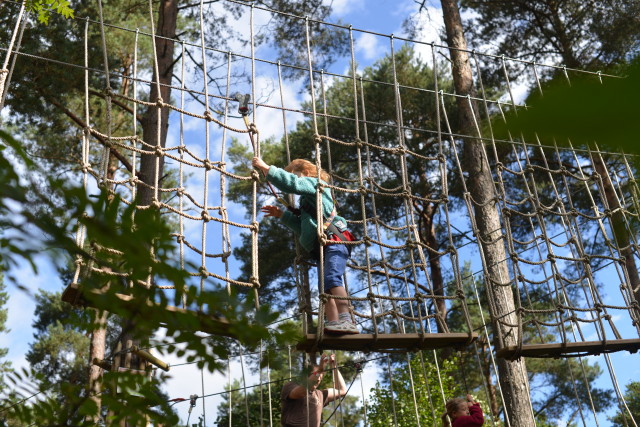 Sydney and Hannah were thrilled to get a certificate at the end and the choice of either a Cheeky Monkey sticker or King of the Jungle, I thought this was a really lovely touch and a great reward for all their hard work.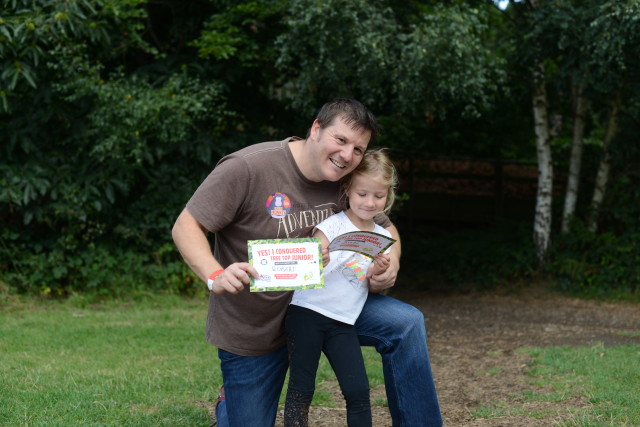 My three children had a brilliant, fun filled hour at GoApe Junior and are already asking when we can go back. Priced at £18 a person it's not cheap, but great fitness and a fab experience. We would definitely do it again, and I'm seriously considering booking Zak a birthday party at the same location next year.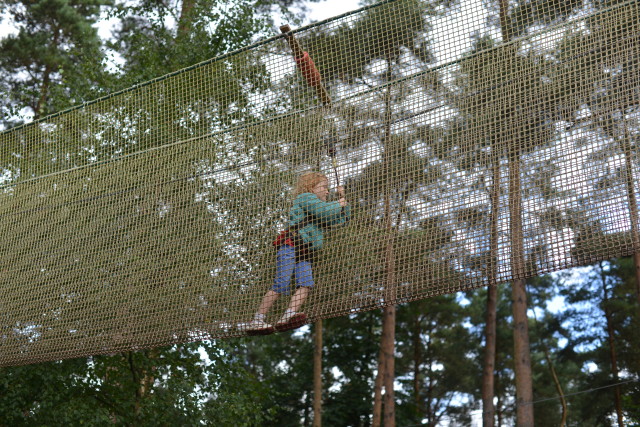 See the website for more details about GoApe Junior and follow on Facebook here.
GoApe Junior is recommended for children aged between 6-12, but under 6s who are over 1 metre tall can join in if accompanied by an adult. Hannah is almost exactly 5 and absolutely loved her treetop adventure.
Have you tried GoApe before?
We were given a complementary booking for GoApe Junior.