My little girls LOVE to colour, sometimes they'll come straight in from school and immediately sit down surrounded by pens and bits of paper. I have a big box full of their creations, that I just can't bear to throw away. Eggnogg is just perfect for them. We were sent a selection from the Christmas range to try out, and I've been extremely impressed. The quality is fantastic, the designs are bold, fun, visually appealing and the price very reasonable, for just £6.50 you get a pack of 24 Christmas and Thank You cards while the paper chains are just £3.99.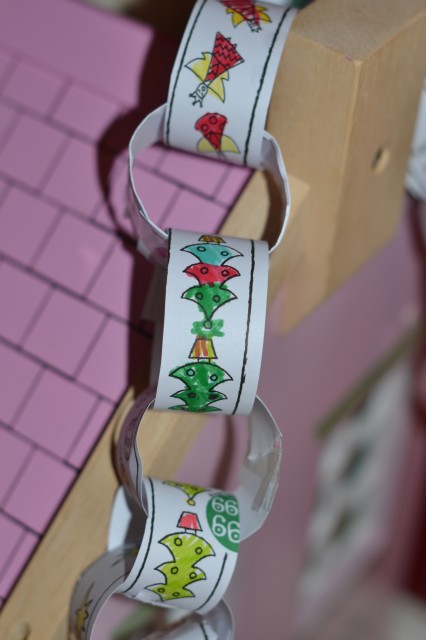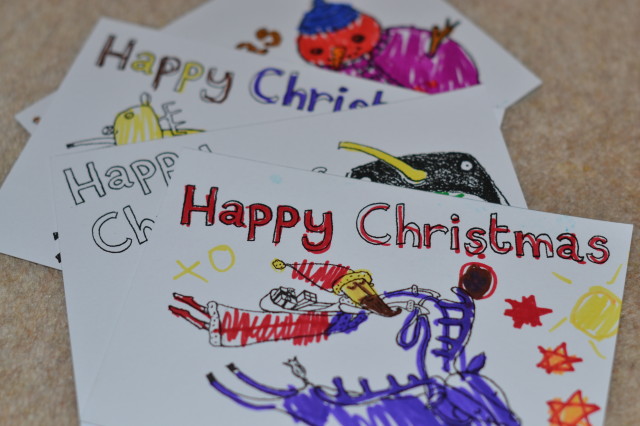 Eggnogg products would be fantastic for presents, party favours, play date activities, the opportunities are endless and I'll definitely be buying more. We haven't had chance to try the Christmas fancy dress costume yet, but I cannot wait to see the girls wearing them.
These 3D tree decorations are also adorable, my 4 year old coloured this one so it's a bit messy, I might have to do a few myself.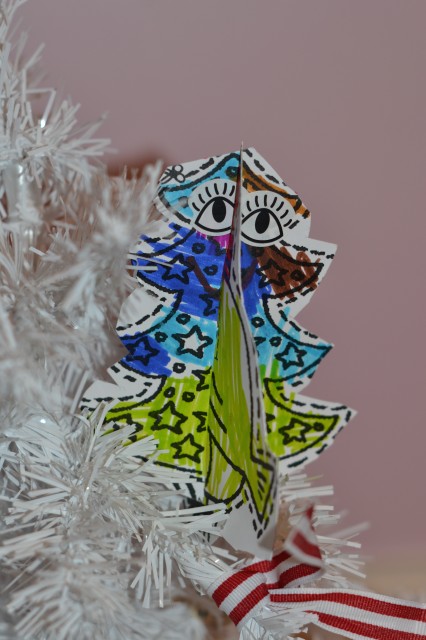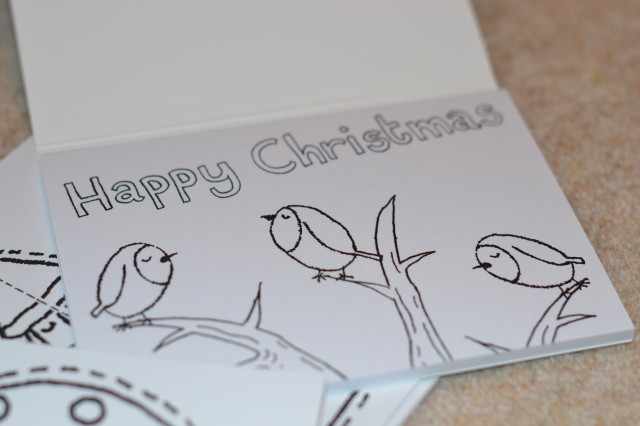 There's even a naughty table cloth for grown ups. If you're looking for an unusual, creative gift this year, we'd definitely recommend Eggnogg.
We were sent a selection of products to review