The new LeapTV from LeapFrog is pretty amazing. My three children were beyond excited when it arrived in the post for us to test.
Setting up LeapTV
The set up process was incredibly simple, we were playing a games less than 5 minutes after opening the box and that includes setting up the connection to our internet.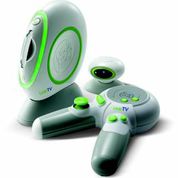 LeapTV comes with one  console, height adjustable camera and mount, transforming controller (controller requires 2 AA batteries), HDMI cable – HDMI 700, AC power adapter, 16GB of memory and built-in Wi-Fi/Ethernet port for downloads. Basically everything you need to start playing straight away.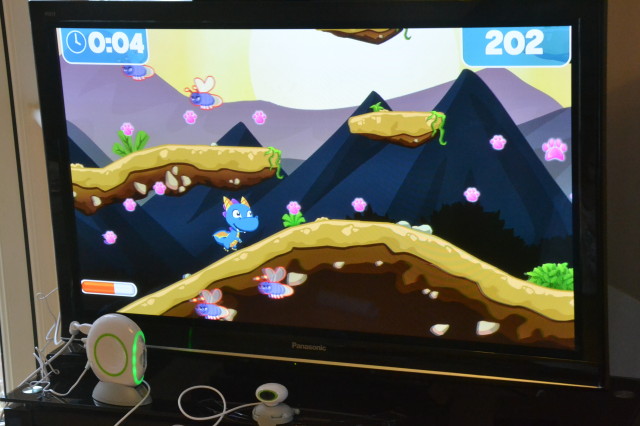 LeapTV comes with one game, Pet Play World, in which children can create their own pets and the pets' world. Using the camera, pointer and classic controller, kids can take care of their pets by washing, feeding, exercising them and play a series of fun, active games whilst learning along the way. This is a great game to get kids used to using the controller, which is very intuitive and perfectly shaped for little hands to hold and manipulate.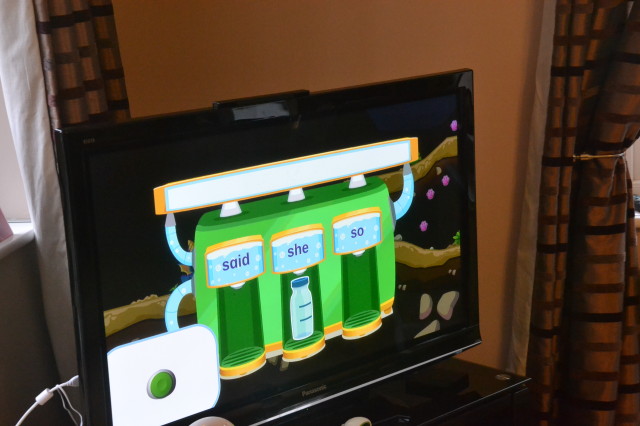 Why is LeapTV so great?
It's educational. Depending on the game, LeapTV teaches a range of skills from reading and maths to science and problem solving.
It gets kids moving. The games encourage children to point, jump, swipe and wiggle.
It's easy to use. The interface is very intuitive even for very young children and the controller perfect for little hands.
The games are age appropriate with child friendly themes.
The games automatically adapt to each child keeping their learning at the right level.
Games have audio instructions making them easy for kids to play.
With LeapTV you can play in three different ways
• Body Motion: The motion-sensing camera captures a child's moves and instantly puts them into the game. My children thought this was hilarious!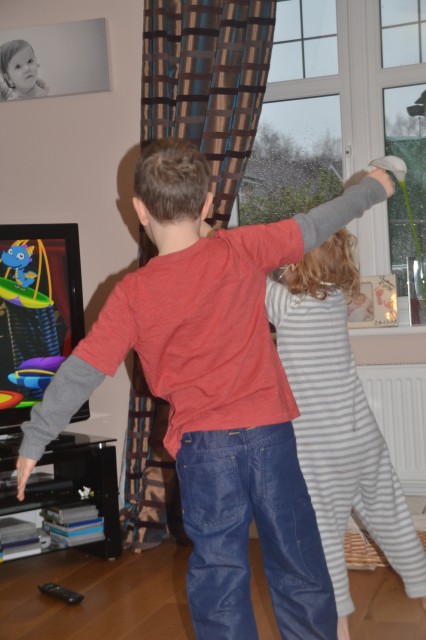 • Pointer Play: The controller transforms into a pointer with a simple twist making it easy to use to point at the screen. This mode is great for even very small children.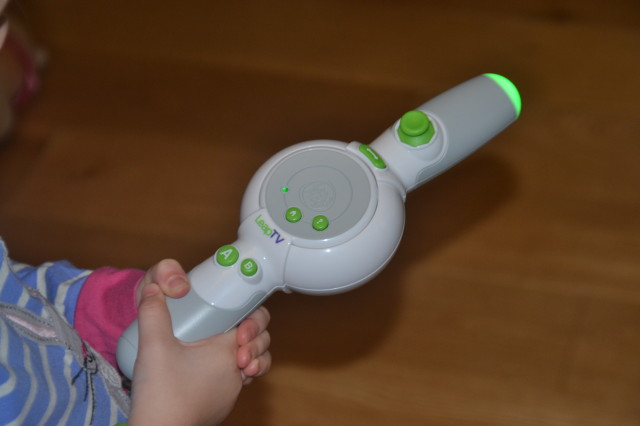 • Classic Control: this mode is more like classic gameplay, children can press the A and B buttons for fast-paced gaming, or tilt and shake the controller to navigate around their game.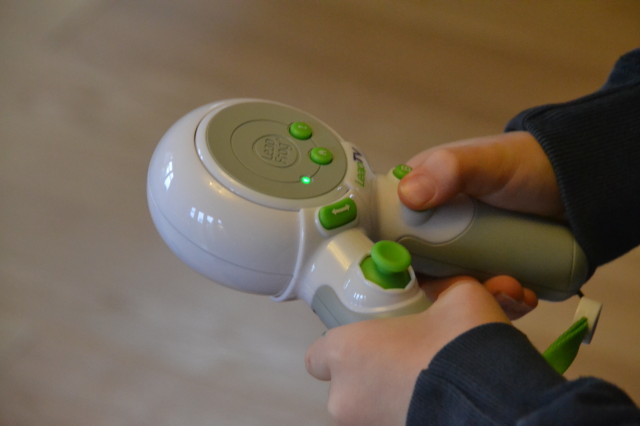 Games
We tried the Bubble Guppies game which was perfect for my 4 year old daughter. She loved digging up and classifying dinosaur fossils and helping the Bubble Guppies clean their playground whilst learning all about recycling. We're still exploring the game, but it gets a big thumbs up so far and there seems to be a lot of gameplay for the £24.99 price.
Our thoughts
I've been really impressed with the LeapTV, the games really are educational and have even kept my 7 year old very entertained. We're looking forward to asking Santa for some more games, the LeapTV Sports Game looks fab as does Dance and Learn. I can see us having a lot of fun over the Christmas period and for a long time to come with LeapTV.
How much does it cost?
LeapTV RRP £119.99
Game cartridges RRP £24.99
Downloadable games and apps starting at RRP £3.50 will be available via the LeapFrog App Centre in December.
For more information check out LeapTV on the Leapfrog website.
We are Ambassadors for LeapFrog and were sent a LeapFroog TV to test