I try and get the kids outside as much as possible and scooters are an easy way to get everyone out and about without too much preparation.
The Y Flyer and Y Fliker from Yvolution have both been used a huge amount since we got them and both a great work out for little legs as well as being lots of fun. We're big fans of Yvolution as a brand.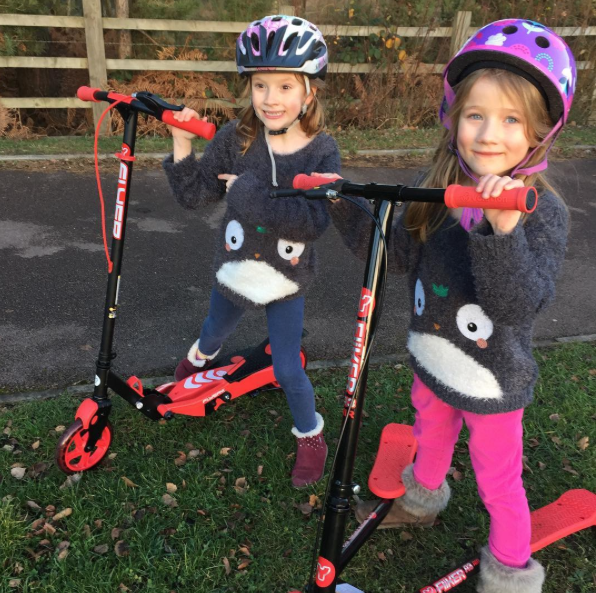 The Y Glider kick scooter is a more traditional scooter also from Yvolution which can be used indoors and outdoors and is especially good for helping chidlren develop balance, co-ordination and motor skills.
The Y Glider has a unique "lean-to-steer" steering mechanism to help little people learn how to steer correctly. It's perfect for first time riders as it allows younger children to enjoy scooting easily and safely at their developmental stage.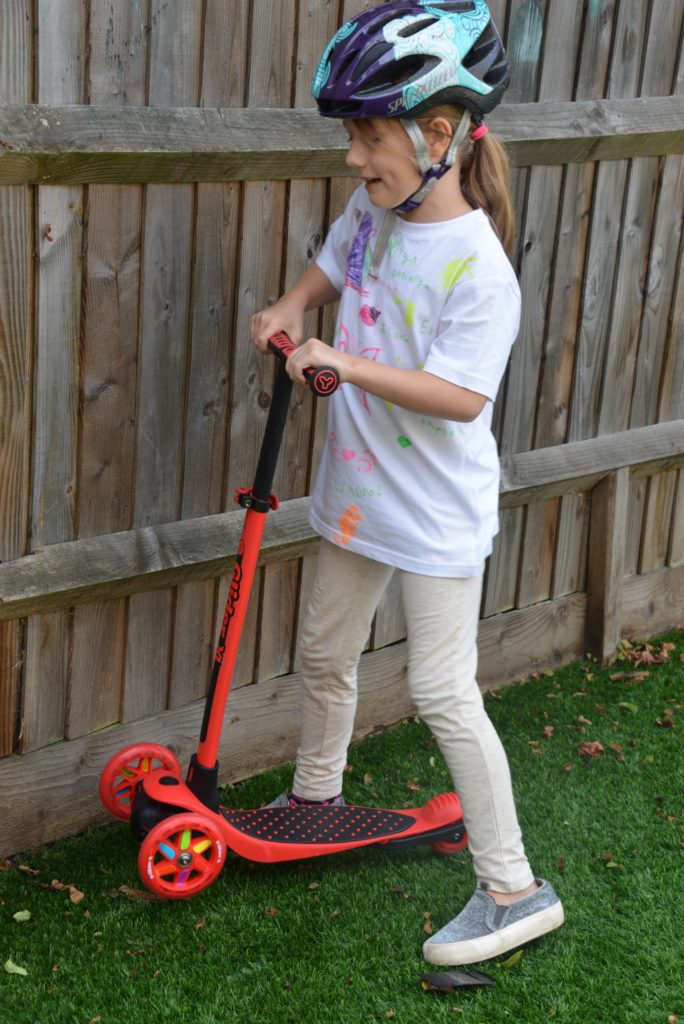 Above you can see the brand new Y Glider Refresh XL! This new Y Glider scooter is super smart and comes with colourful wheel and deck inserts. Hannah loved that her scooter was a bit different to the others in the park. It also has extra wide rear wheels and easy grip handlebars for stability.  We really liked that the lean-to-steer system can be changed from loose to firm which makes it a great first time scooter. Hannah went straight to the firm setting and has been scooting happily around indoors and outdoors ever since.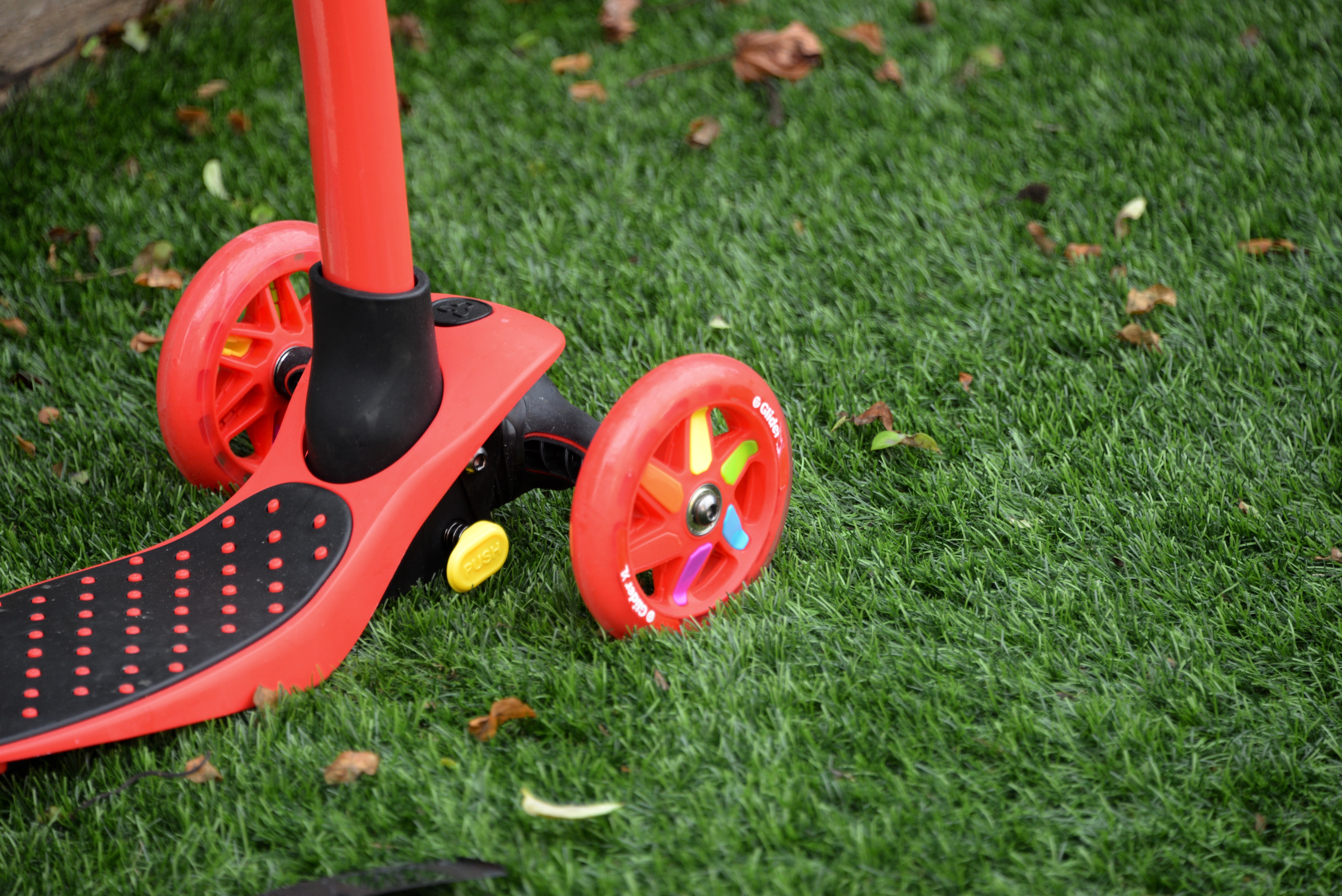 The Y Glider Refresh comes in two sizes the deluxe version is for children age 3 and up and the XL version for 5 and up. It's a really lovely, sturdy, well made and great quality scooter that we would definitely recommend.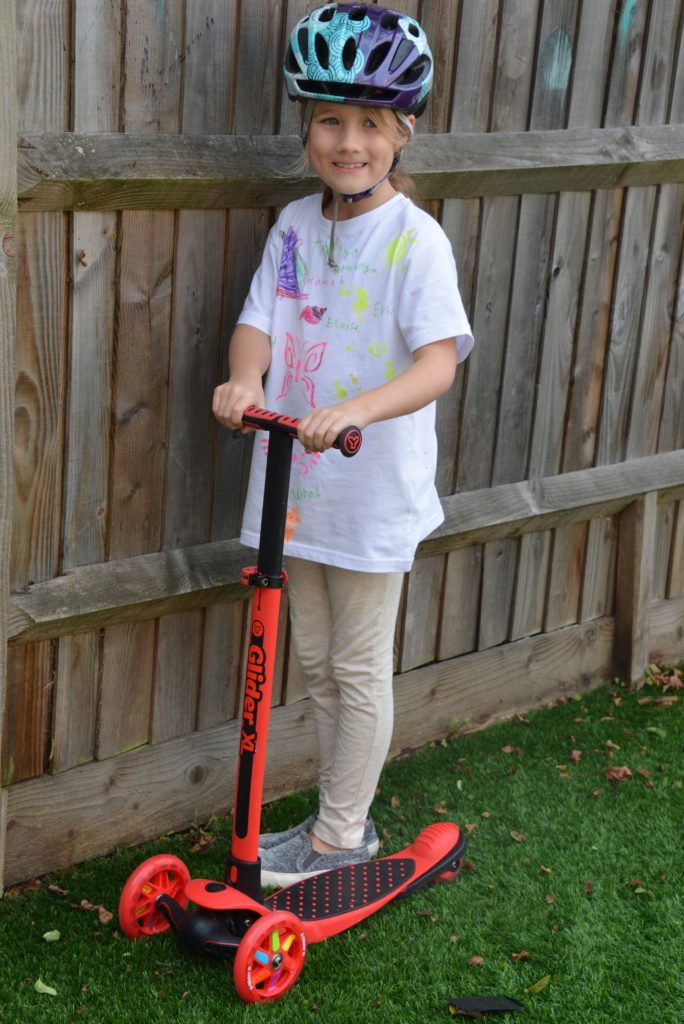 Available from Mothercare. with and RRP of £59.99.
We were sent a Y glider refresh XL for the purpose of this review.