I remember playing lots of board games with my Dad as a child and have tried to instil the same enjoyment of board games in my own children. I love that many of the games I played as a child are still available, albeit with a little revamped!
Here are some of my favourites:
Hotel Tycoon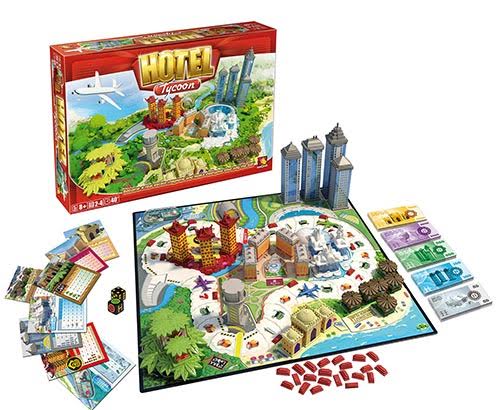 Hotel Tycoon is a beautiful redesign of the classic, similar enough to bring back lots of lovely nostalgic memories, but with a modern, fresh feel to it. Artika in particular looks great with translucent buildings and an igloo as does Reine with it's transparent pyramid.
The game play is pretty much the same and Zak got the hang of it very quickly, I did win first time though as he didn't have the added advantage of knowing the best properties to buy and I managed some lucky freebies, but I think next time he'll be aiming for the most expensive hotels and hoping for lucky dice rolls!
I'm really impressed with the new look and feel to Hotel Tycoon and I know it'll be top of Zak's game play list for many years to come.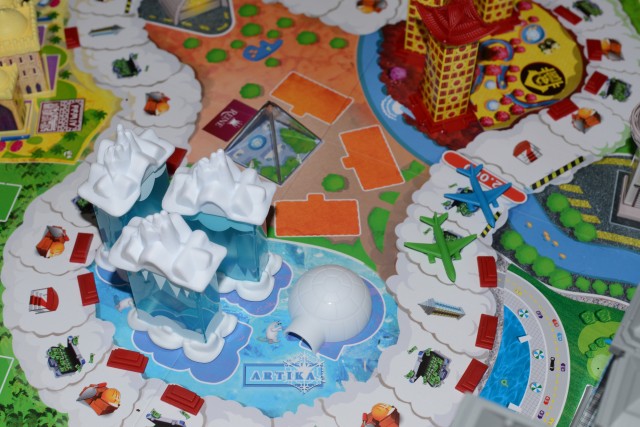 Hotel Tycoon is recommended for children 8 years and up and takes about 40 minutes to play, which for us is perfect, not too long, but long enough to get involved and have a good chat at the same time.
Monopoly Gamer
If you have kids who love Mario, Monopoly Gamer is sure to be a winner. It's the Monopoly game with a Nintendo twist as it joins forces with favourite Nintendo video game characters. Play as Mario, princess Peach, Yoshi, or donkey Kong each with their own special super power. Players earn points by buying properties, collecting coins, and beating bosses. The player with the highest score wins the game.
It's a brilliant twist on the traditional Monopoly game and one my children have played together a lot recently.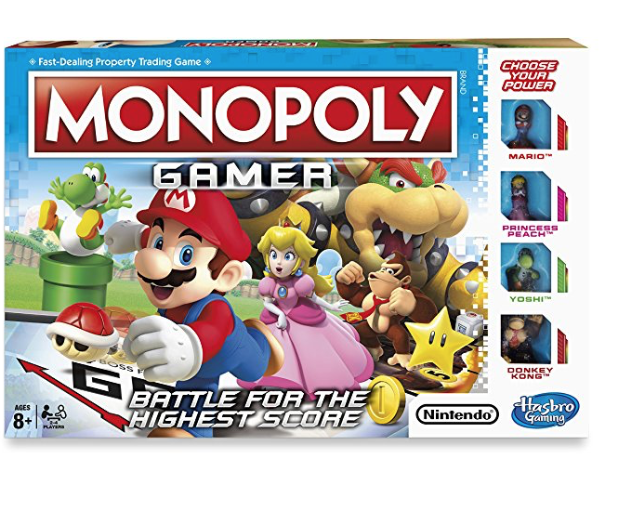 More Great Games for Kids
For younger children, how about Disney Rummy? We loved this colourful take on the traditional game, it's easy enough for my 5 year old to play and still engaging enough for my competitive 8 year old, which is a combination we don't often find.
Disney Pictopia
We love all things Disney so Pictopia is the perfect family game for us. Playing the game made me realise that we all have very different areas of knowledge when it comes to Disney. I am great at questions about the parks, my husband is good with old films and the kids more recent films and TV. This game has been brilliant for making my little girls think strategically as you place wagers based on the images on the cards before answering questions. This is one of the best family friendly games we own and always leads to lots of giggles and competitive play.