My daughters are at a tricky age for gift buying. They're less into dolls and role play type games, although they do still enjoy a good game of school on occasion, I try to avoid screen time where possible so tablets are not an option and they're still at an age where clothes are a necessity rather something to be bought for pleasure. It's taken me a while but I've searched around the internet and found some brilliant products that are slightly grown up, but also fun enough for two little girl, so hopefully we'll have some surprises and big smiles on Christmas Day.
Little Rockerz Headphones -IFROGZ
We have constant arguments in the car about what music to listen to, so I thought headphones would allow them to listen to their own music and give me a bit of peace and quiet, which is often much needed. Or if they need a bit of quiet time in the day they can disappear to their room and listen to music or an audiobook.
The Little Rockerz Costume headphones have a volume limiter for safe listening and a 1.2m coiled cable for safety. The ear pads are soft and comfortable and the buddy jack allows children to share devices. There are 5 different options available. We especially love the panda!
Dobble
I find with 3 children we need quick, fast paced games to stop everyone getting bored. Dobble is easy enough for all of them to play and fun at the same time.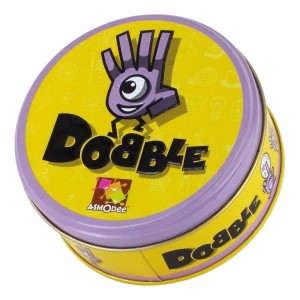 HAMA Beads
HAMA beads are available for every theme you can imagine. I've ordered the space set for one daughter and the magical horses set for another.
Sewing Kits
There are lots of lovely sewing kits available. We especially love the Gift in a Tin ones, or John Lewis has a great selection of Buttonbag sewing kits for kids.
FIMO
We're big fans of FIMO. I remember using it to make a Mother's Day badge at Brownies many years ago, so LOVE seeing my children create with it too. There are lots of fantastic inexpensive FIMO kits available.
More Gift Ideas
If you have child who can't wait to have their own tech, Northern Mum has a great view of a Monqi Phone, which allows you to easily control what they see and do.
We love our Sprite Micro Scooters, Mummy from the Heart has a great review on her blog.
The Mc2 Smart Pixel Purse looks pretty cool too. Sarah over at Boo too and Tigger Too explains all.
If you have kids who love to sing, how about a Mi-Mic Microphone?
Becky at A Beautiful Space has some great gift ideas for tween girls.
Can you think of anything more ideas for me?
SaveSave
SaveSave