My little girls love our LeapPad and couldn't wait to try these new games kindly sent to us from Leapfrog.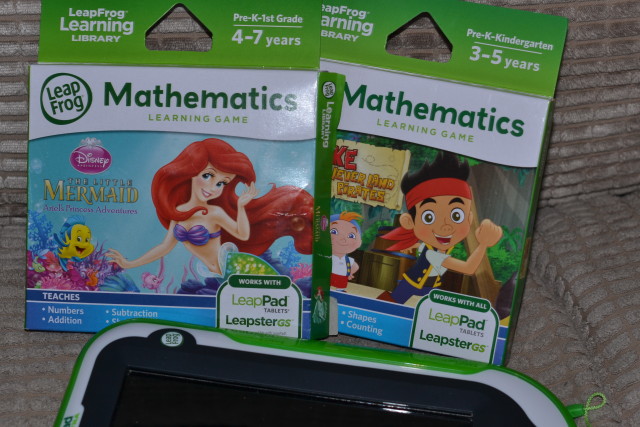 Disney the Little Mermaid Learning Game
This is a really sweet game perfect for helping children with early mathematics and logic skills. My girls have really enjoyed working out what shape comes next in a pattern, making Ariel and Prince Charming dance as they follow numbers, identifying and comparing numbers to help Ariel swim to the surface and using their hard earned points to unlock fun dressing up outfits for her.
We've only had the game a couple of weeks, so are still unlocking levels, but our first impressions are really good. My girls are very enthusiastic about playing the game and I've already seen a improvement in my 4 year olds number recognition skills.
Disney The Little Mermaid Learning Game is recommended for children aged 4-7.
Works With: LeapPad Ultra, LeapPad2, LeapPad3, LeapsterGS Explorer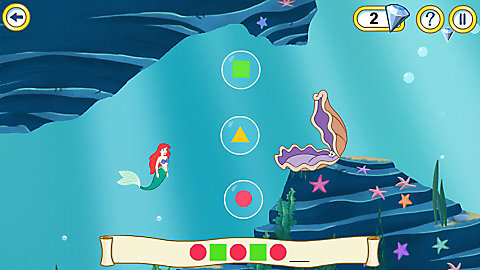 Disney Jake and The Neverland Pirates
Disney Jake and the Neverland Pirates is another fun mathematics learning game from LeapFrog. This one is aimed at children a little younger than The Little Mermaid, but is just as engaging. Children can pop bubbles to save treasure from Captain Hook, match shapes on the ship, solve puzzles and even take Jake, Izzy and Cubby on a treasure hunt. My 4 year old adores Jake and thought this game was brilliant! It did feel a little young for her from a learning point of view, but that hasn't lessened her enthusiasm for playing.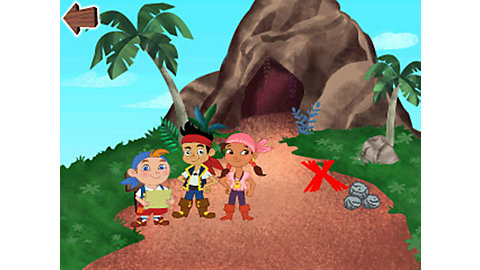 Works With: LeapPad Ultra, LeapPad1, LeapPad2, LeapPad3, Leapster Explorer, LeapsterGS Explorer
Other great LeapPad games