It's a bit of a long story, but almost exactly 11 years ago I had a Basal Cell Carcinoma removed from my forehead. It took a while to diagnose as I was only 26/27 when I started asking about it and BCCs are generally seen in people much older after years of sun exposure. I was a bit of an anomaly as I'd never lived in a hot country, used sun beds or worked outdoors all of which are risk factors. The BCC was removed when my eldest child was just 6 weeks old.
I was advised to wear factor 50 sunscreen between the months of March and October, something that I found tricky to begin with as the sunscreens I was using were a bit sticky and unpleasant to wear. Over the years I've tried many, many different brands and been very, very careful with both myself and the kids. Last year I found another two BCCs on my chest. Initially I was very upset as I'd been so careful since having the first one removed, but it seems that either the damage was done in my childhood and/or my skin is just very sensitive to the sun.
As I said, I've tried many different brands of sunscreen and one of my all time favourites is SunSense. I first bought SunSense as I liked the idea of using a roll-on with the children before school. The Ultra roll-on remains one of my favourites, it's easy to apply, soaks in beautifully and doesn't feel sticky. I noticed you can also buy a big 500ml pump of the Ultra, which I'll probably get next time we go on holiday as we tend to get through a lot of cream with 6 of us!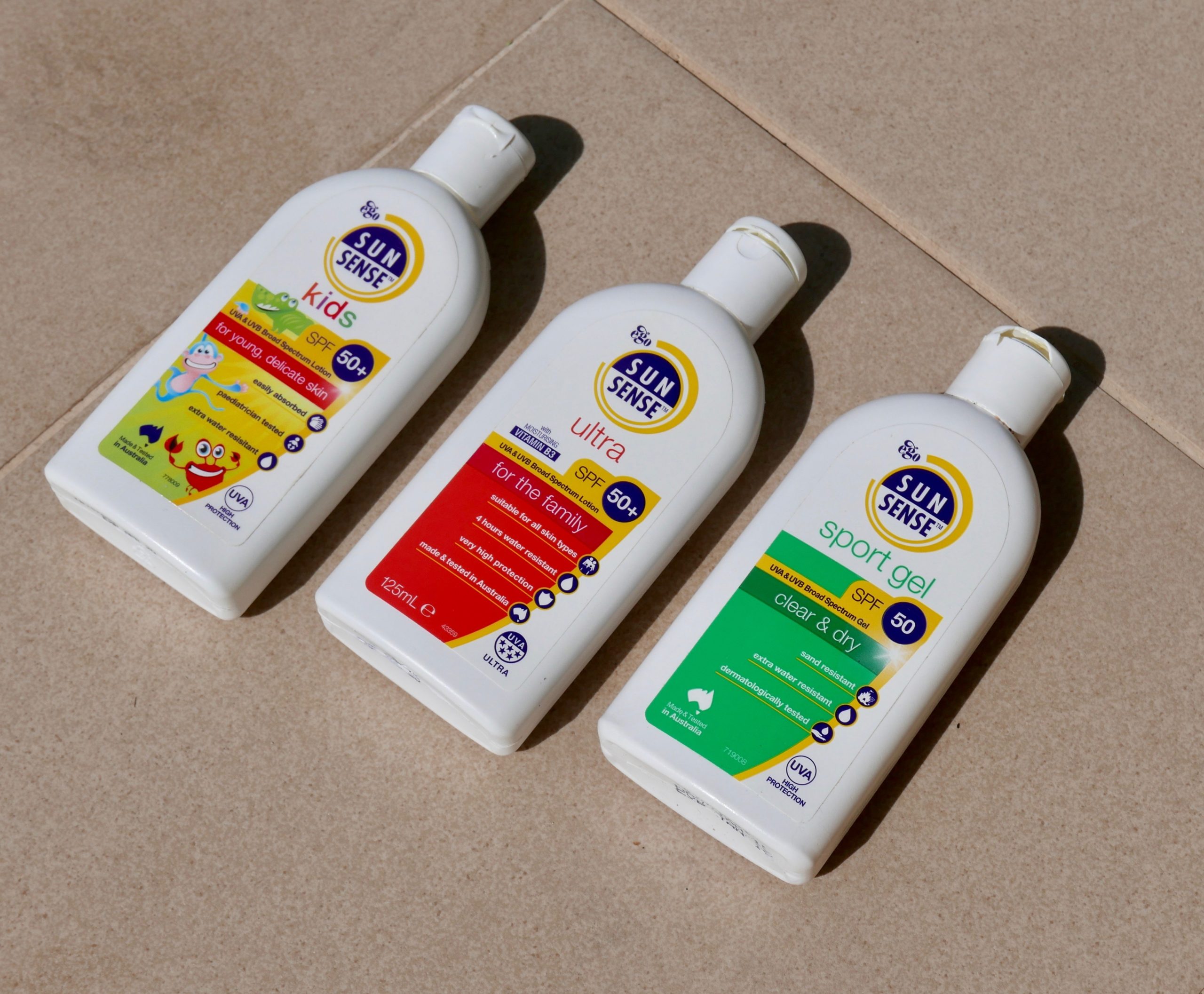 Daily Face SPF 50+
My face in one of the areas I most worry about, but the Daily Face SPF 50+ and or Anti-ageing Face SPF 50+ both give me enough confidence to go outside and face a sunny day. i tend to use the anti ageing sunscreen all year round with some make up over the top and the Daily Face SPF 50+ on hot days.
There's also a sensitive version of the Daily Face which contains physical blockers rather than chemical absorbers and is free of lanolin, fragrance and colour. Towards the end of our holiday in Rhodes both my daughters had slightly irritated faces from the sea and pool water and were finding normal sunscreens were stinging a bit, but the sensitive Daily Face didn't hurt them at all.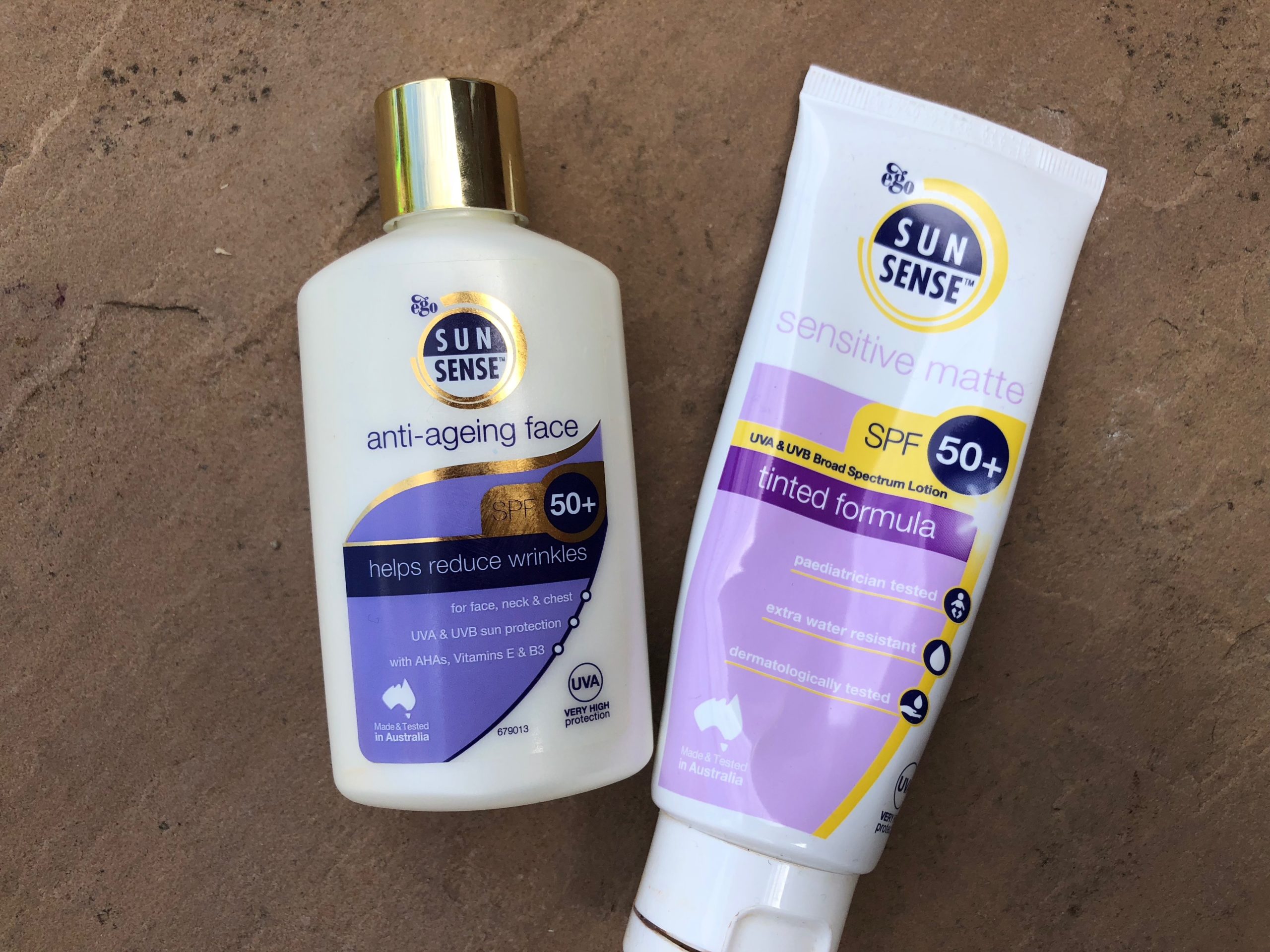 Kids SPF 50+
I use this one for Baby Charlie, like all the SunSense sunscreens it rubs in beautifully and didn't irritate his skin at all.
This sunscreen is recommended for children from 6 months old and is also available as a roll-on.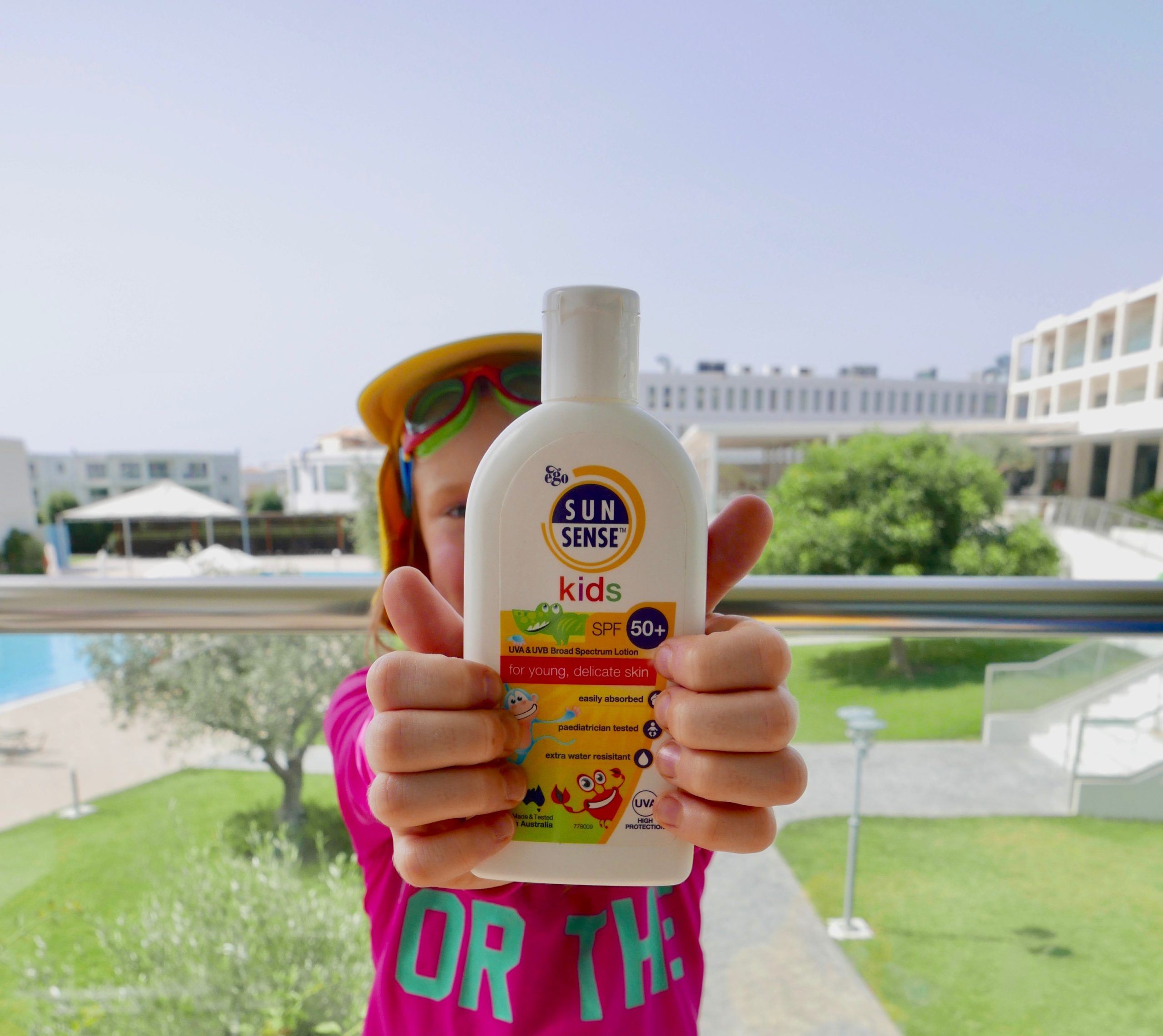 Sport Gel SPF 50+
My 11 year old is very picky about what scscreen he will wear. He knows how important it is to keep himself protected, but still occasionally kicks up a bit of a fuss about wearing sunscreen, occasionally to the point where he will stay inside rather than go out and wear cream. The Sport Gel has made our house a much, much happier place before school in recent weeks, as it's the first sunscreen we have ever found that he not just tolerates, but will actually wear with enthusiasm!
The Sport Gel is alcohol based, so does have a bit of a smell when you apply, but that soon fades. We have also in the past had lots of tears over sunscreen getting into eyes when swimming, but the sport gel seemed to prevent that as well, so I can vouch for the extra water resistant label being correct!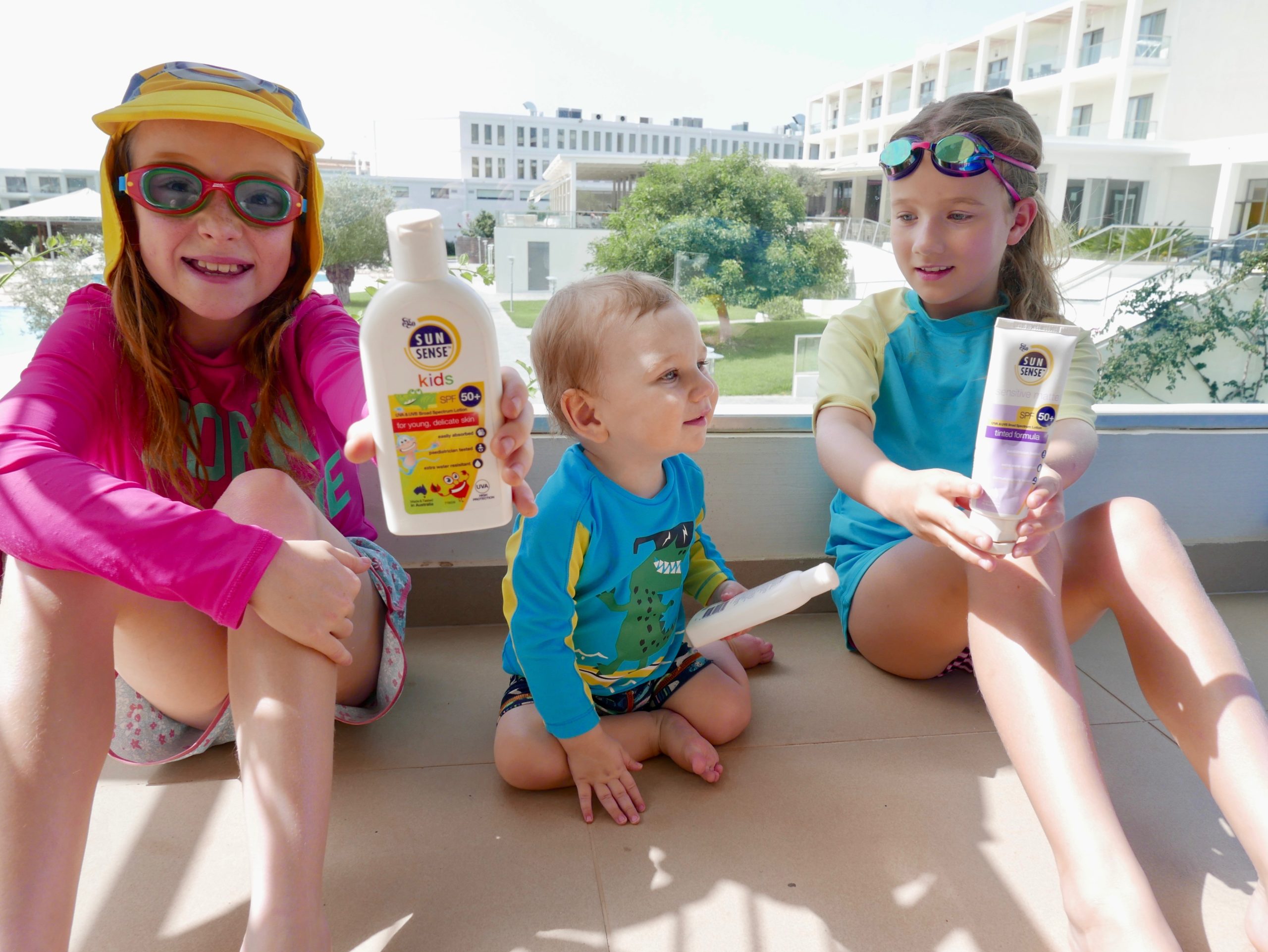 SunSense kindly sent us a selection of sunscreen to try, but I can honestly tell you that I LOVE the brand and feel completely protected and happy that the children are safe when wearing it.